Uppsala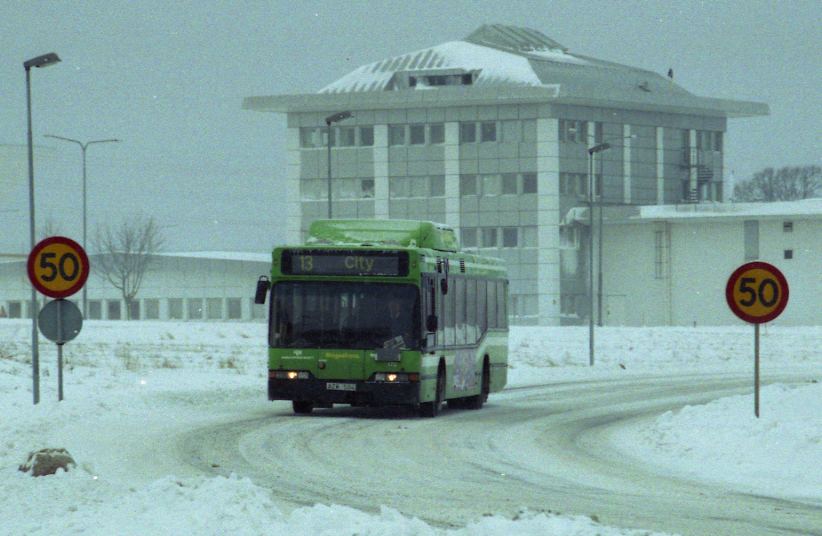 Introduction
I will warmly recommend a visit to Uppsala, the fourth largest city in Sweden, with some 190 000 residents. The city is a very dominant feature of Uppsala state (abbreviated as C), holding more than half of the population. There is a wanting sense of regional indentity, as the sphers of other mayor cities collide in the area around Uppsala. The others being Stockholm, Västerås and Gävle.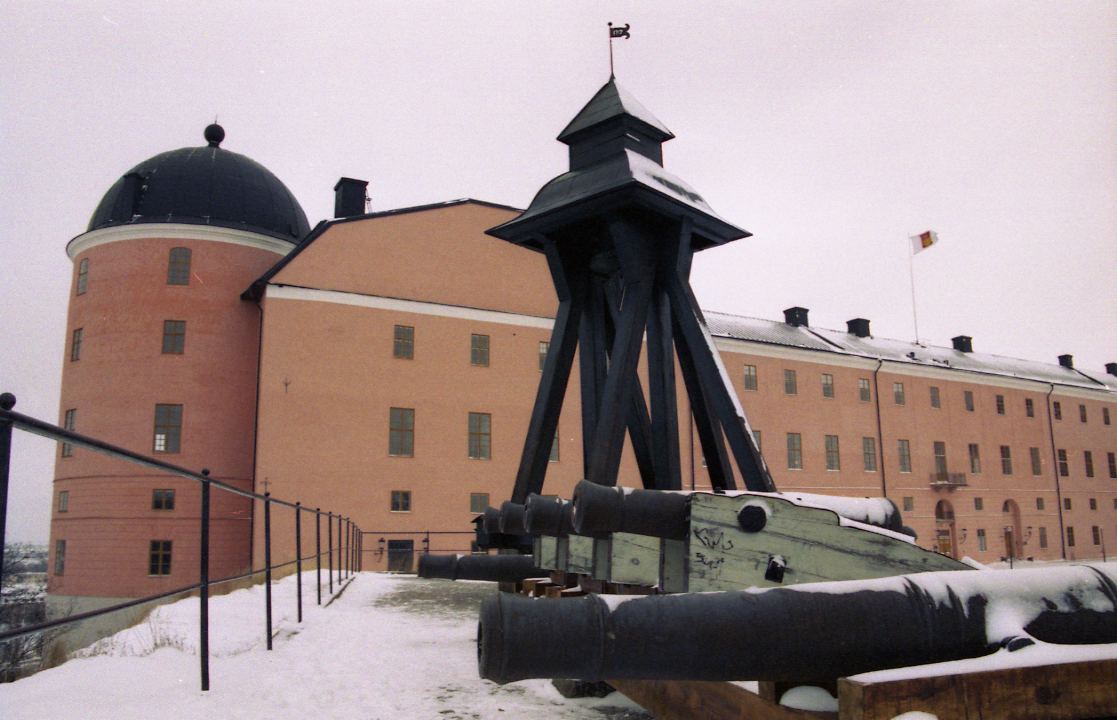 From trams to buses
Uppsala had trams in the old days, but only between 1906 and 1953. Today there is a most comprehensive network of buses, and several of them are running on a frequent basis of 10 min. during all day. Formerly a shrinked off-peak network consisting of some 7 lines was operated after 19.00 hours, featuring halfhourly synchronized departures from downtown.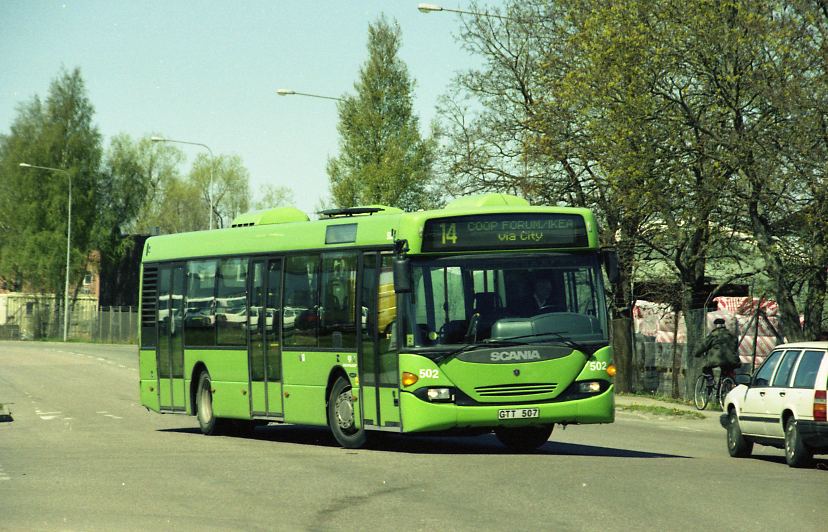 Another yet more "insipid" system of nightbuses replaced these services after midnight. Today all buses run the same, albeit with a lesser headway during off-peak. The staff is usually friendly, but maybe not much for greeting. This tradition differ tremendously from one city to another, in spite of the fact that a bus only comes in one size. The scope of the area operated should not change that?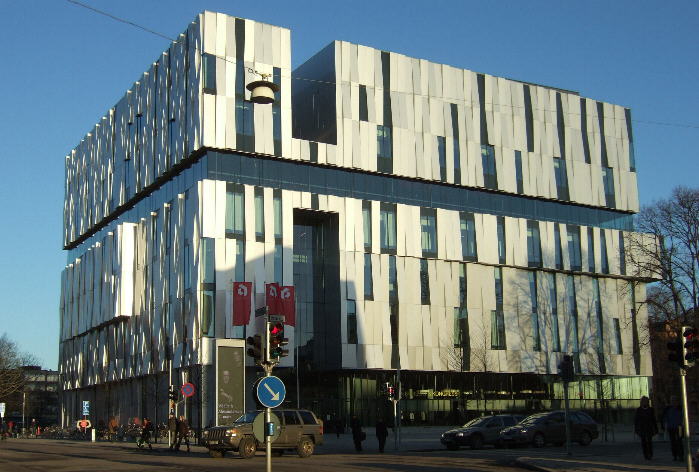 Rare city undertaking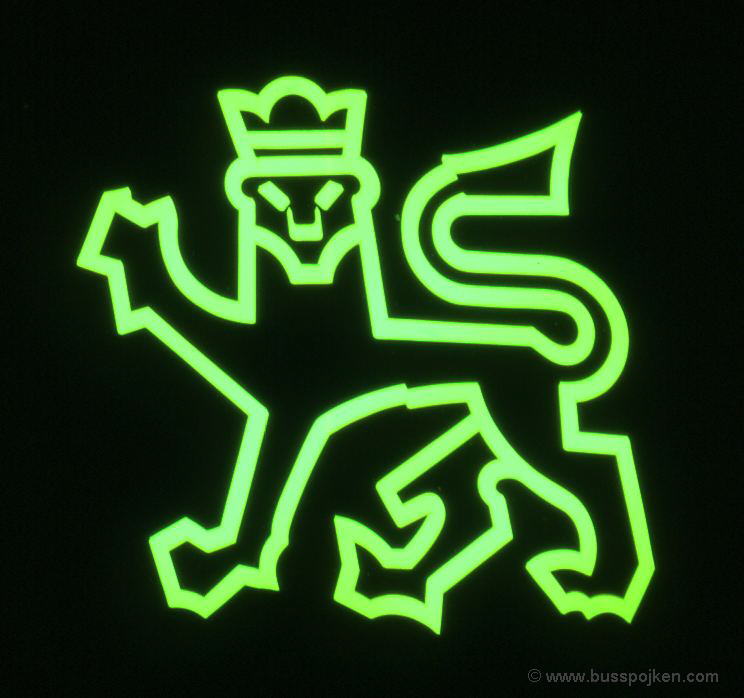 Uppsala has one of a very few remaining city operated undertakings, GUB (old Uppsala bus). For a while in the late 90:s Swebus (originally the national railways bus arm), was handling a few services, partly with second hand buses procured from Göteborg. These were not kept in a very good condition, which is problably the foremost reason Swebus discontinued the business rather soon. It is beyond my knowledge really, but i guess they just may have swapped some lines. That is, the airportbus originally belonged to Swebus, until the city obtained it. At the same time the city lost some local lines to Swebus. Maybe they were both more happy with the old arrangement?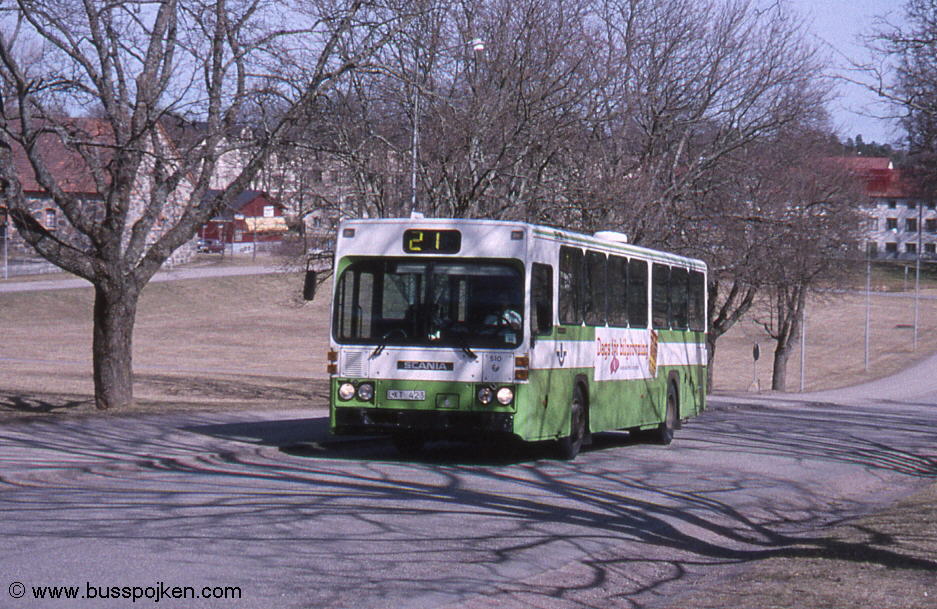 Buses stays put
Anyway, Uppsala is one of the rare exceptions these days in the matter of rolling stock. New buses arrive incrementally, and also stays in Uppsala. In many other cities vehicles seems to be continously on the move from one place to another. A good deal of the roster is made up of Neoplan. The simple reason is that the company is also the Swedish representative dealer. MAN is increasingly coming, and there is a number of Scania. For information about which buses are pictured et.al., hover the mouse pointer over.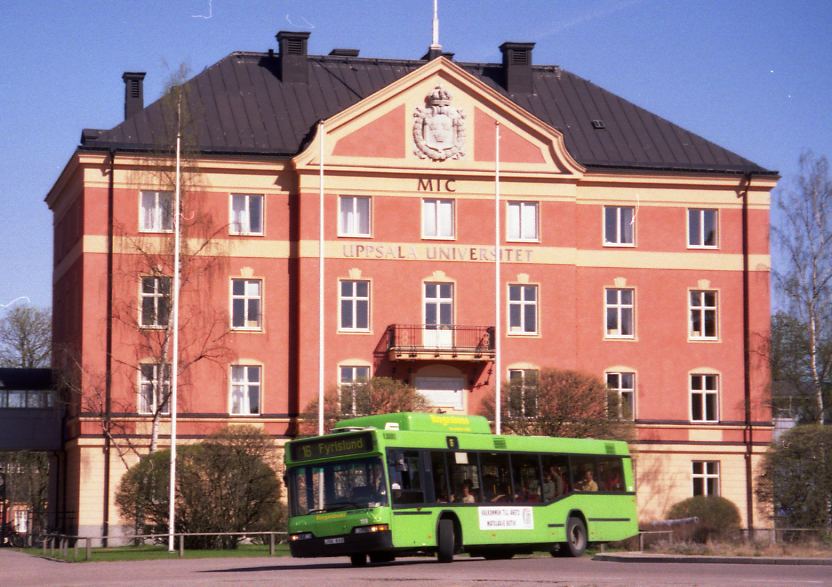 Colour scheme
All buses are sporting a green livery, the older specimens with a white stripe midways. This stripe is something of a common theme in five states around the Mälaren valley (click to highlight on the left map). It just comes in different varieties. I guess the designers get inspiration from each other. Note that the city buses of Uppsala carry a different livery from that of the other buses runned on behalf of the state transit company in the metropolitan area, or rahter countryside depending on how you see it. These are yellow, very similar to the buses in Scania state (southern Sweden), and Kalmar (south east). The notion of a statewide livery for Uppsala is a rather new addition, so it was also among the last states to implement this. Before that each company had their own livery.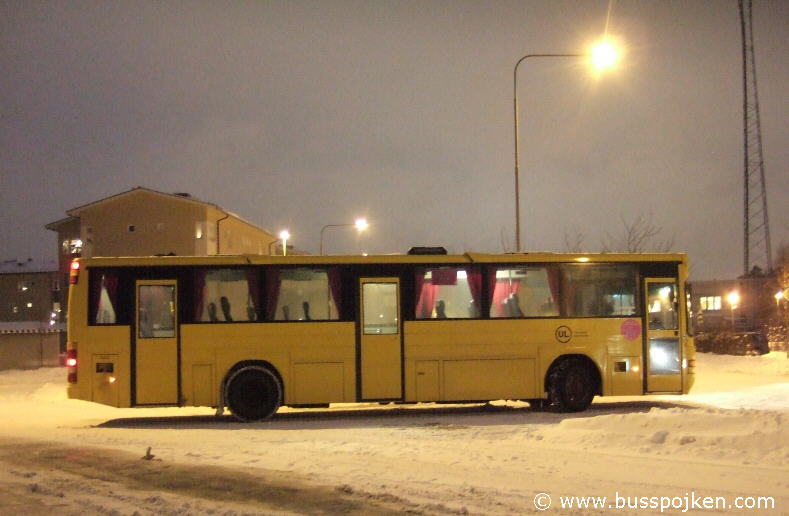 However there was actually a most theoretical paint scheme even before, maroon and silver, not used but on 3 trains (X10 class), for commuter service Uppsala - Tierp, in the late 90's. After those trains were moved to Scania, the livery dissapeared for a while. Only a "bumper sticker" in the front window of buses revealed they belonged to Upplands lokaltrafik. But all of a sudden buses were painted all over in this design. Just a few had it, until the yellow as hastily came about.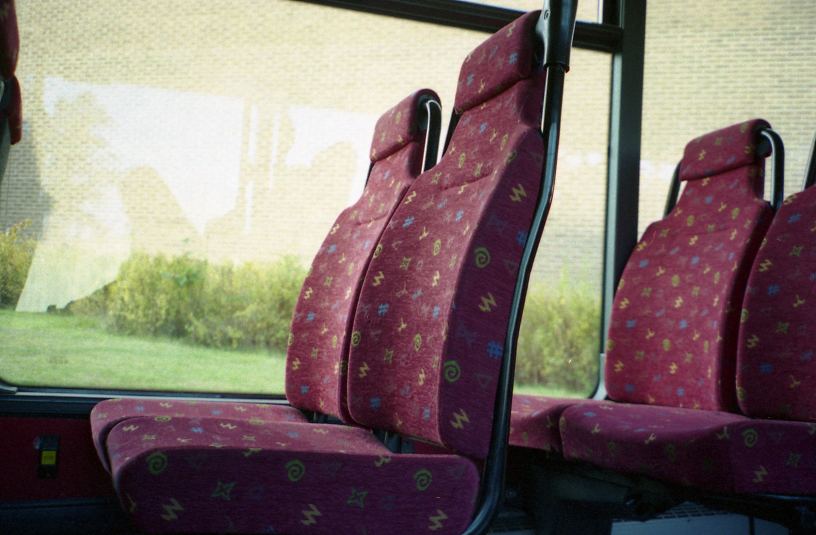 Bus fleet and roster numbers
The fleet is (well, mostly) logically numbered in a different 100 sequence for each model. It all starts with 1-10, which are battery operated minibuses running as free shuttles (requiring a parking ticket) between parking lots circling the inner city.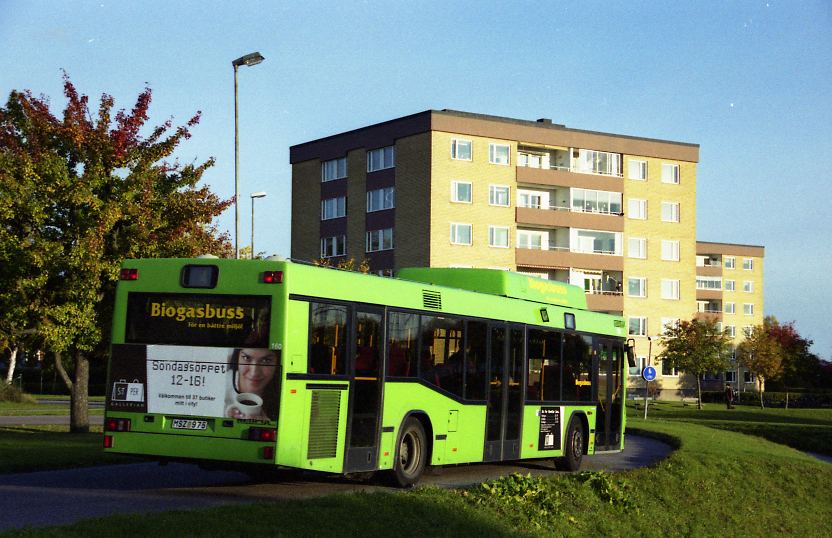 100
101-104 is MAN articulateds, while 120-124 are again shorter vehicles. 140-184 is CNG-powered Neoplan, with some diesel exceptions in the 170:s, though now gone. An older generation of buses 100-101 are also gone. Those two of a kind were of Scania 112 making, with a special city skyline livery.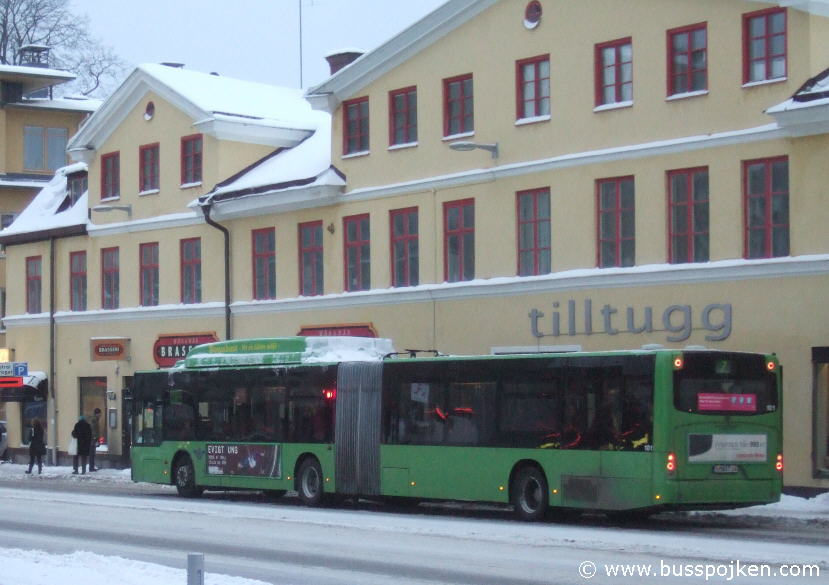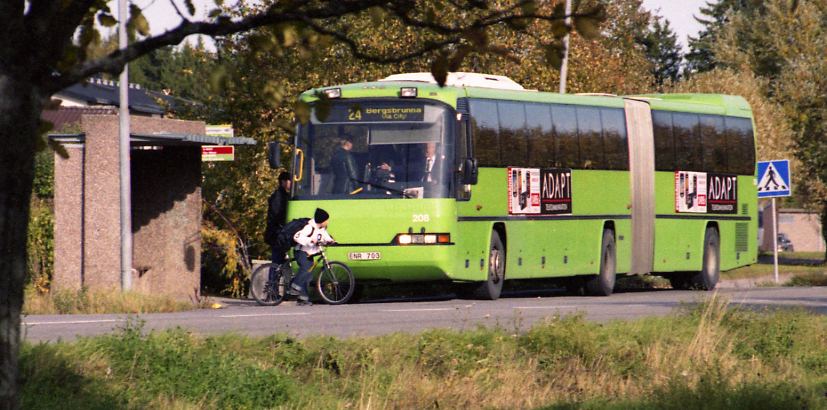 200
201-208/ 211-213 were formerly Neoplan articulated highfloor buses in a special airport livery, for that service. Some later changed color to green, for the city lines, while others where sold to Göteborg (now gone). Yet another few were briefly used as airport buses for Stockholm. In spite of their young age, all are dismissed now. Neoplan lowfloor artics is to be found in the series 260-276, with a wide span regarding their date of delivery. Numbers 280-299 are further MAN articulateds.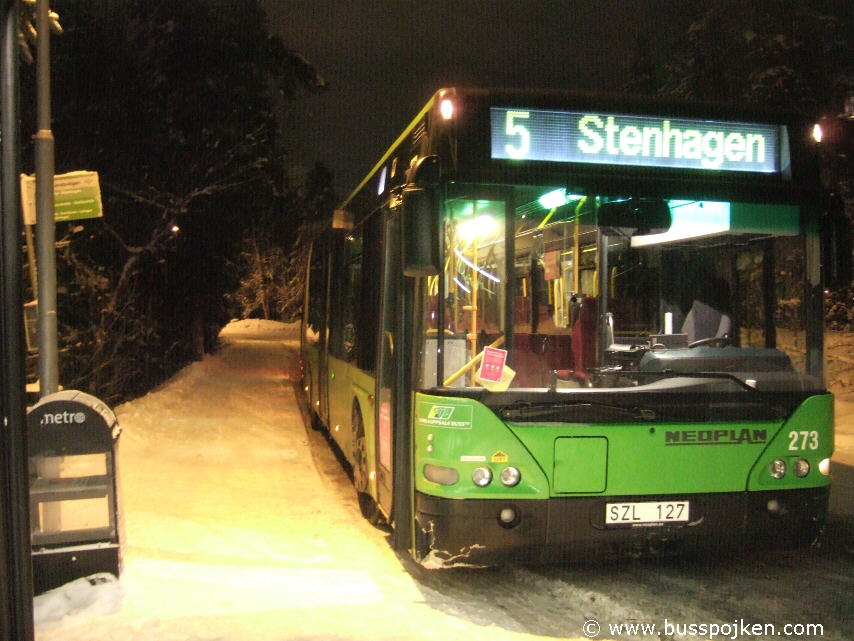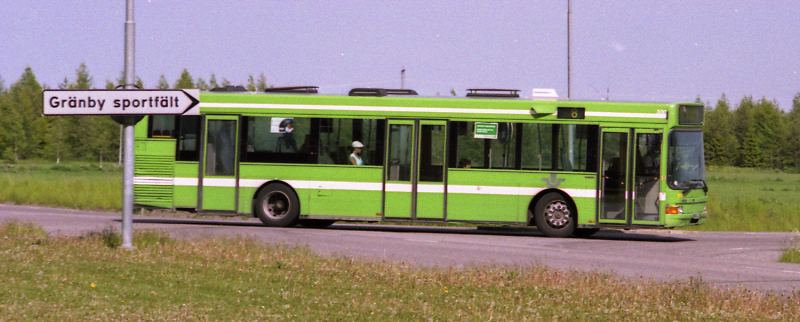 300
The low numbers 300-304 was Volvo B10L (one of my personal favourites) and dissapeared in the summer of '08. Volvo B10M 330-347/350/360 was incrementally scrapped depending on age, but not seen at all since '06 or so. Specimens numbered 370-395 are of newer Neoplan making.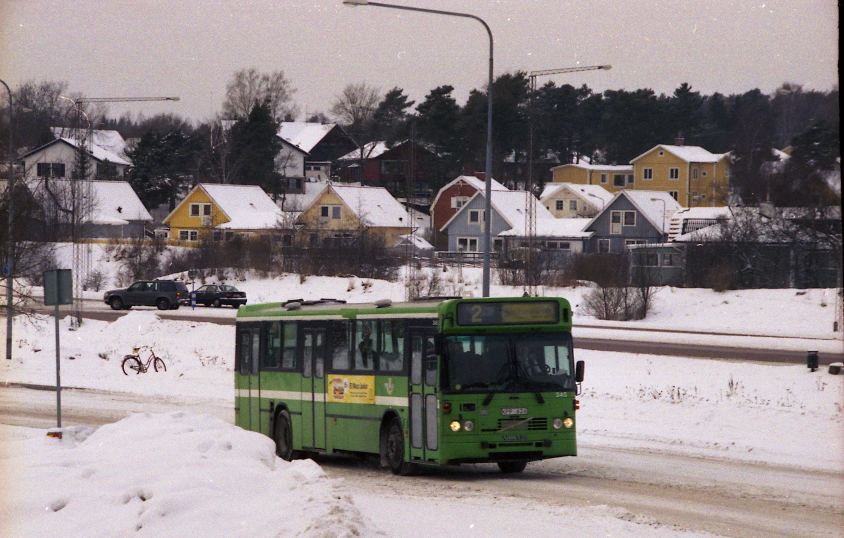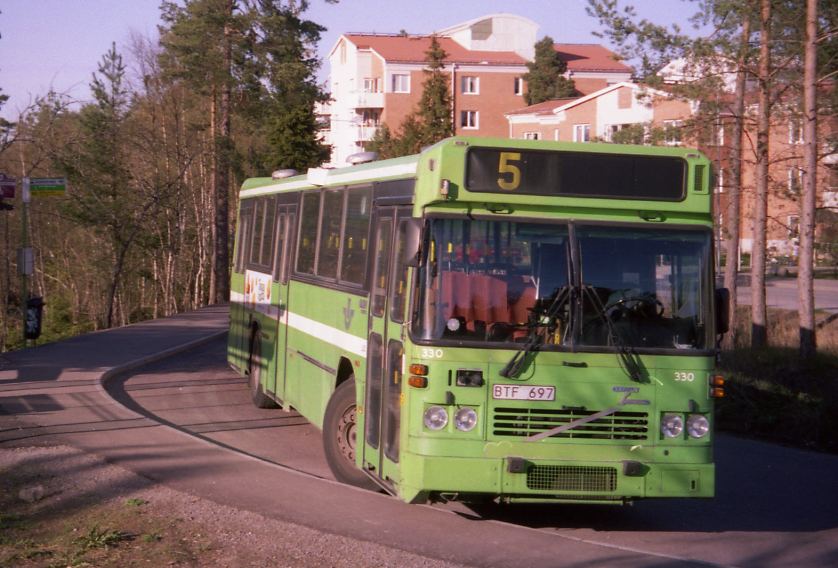 400
These Scania 112 are only historical numbers from the 70's, of which some may still be in use in Russia, where they were exported. Further Uppsala buses have ended up in Tallinn, Estonia. Most going to the east have kept their original livery, so it would be rather easy to spot them.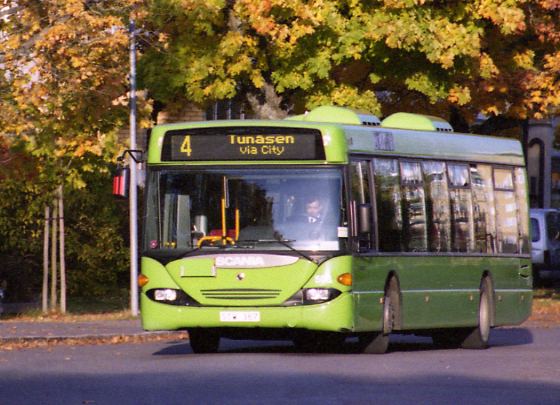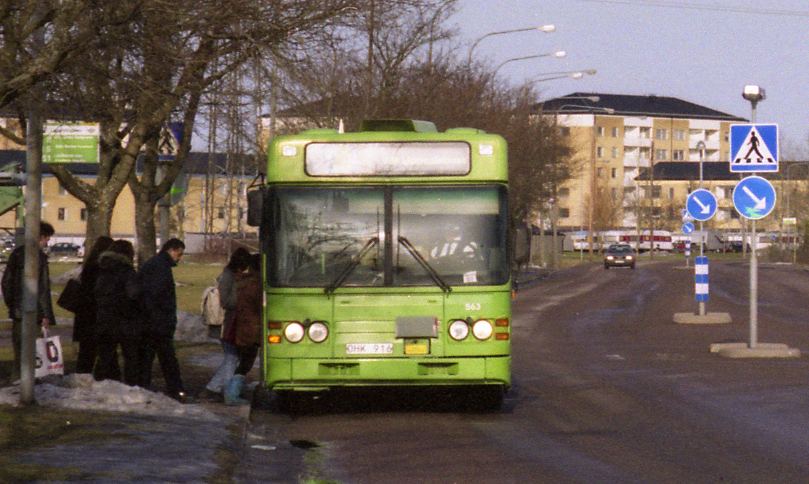 500
The current holders are a batch of Scania Omnicity 501-514. The first two significantly older. The 500:s have been used before, for Scania 112 and 113, numbered up to 535, and 548-581. These are generally gone, but 580-581 have been seen quite recently. 549 is probably a heritage vehicle, though sometimes used in revenue service. With the exception of 548 and 549, the lower numbers up to 561 (?), had a differing livery. This was used for buses delivered approximately between 1982-87, or so. A few artics carried it as well; 620-624.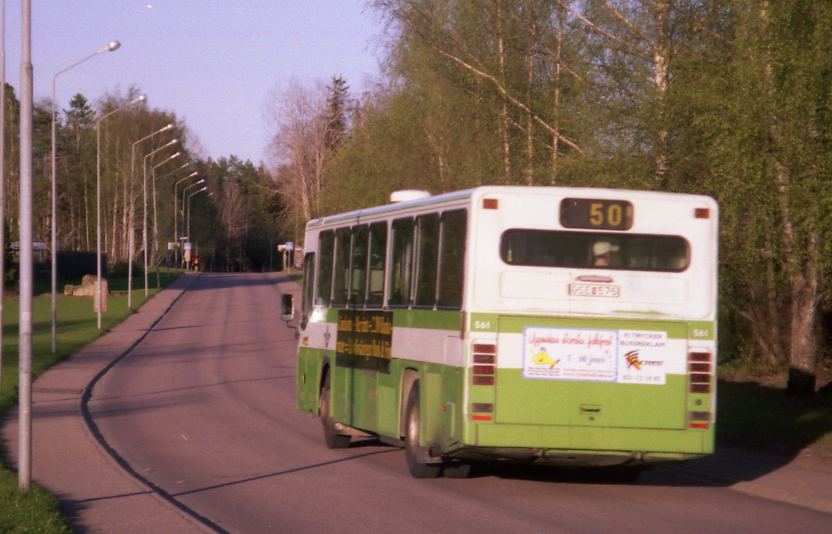 600
This series is articulated allover. 600-614 delivered in the early 80's, as Scania 112 with Jonckheere bodywork. 620-624 was similar, but with Scanias own bodywork. The last in the series came to be Scania 113; 625-633. The top five or so remained in service for quite a while longer. This variety of Scania 113 is only still in service in Luleå - then as a twoaxle bus. When finding one of these, it would in effect be a trip down memory lane. A newer batch in this sequence are 601-605, consisting of Scania omnicity.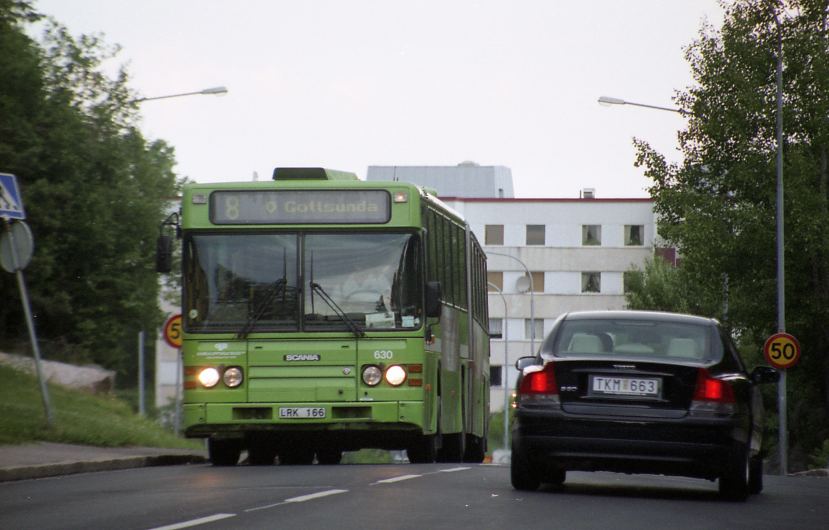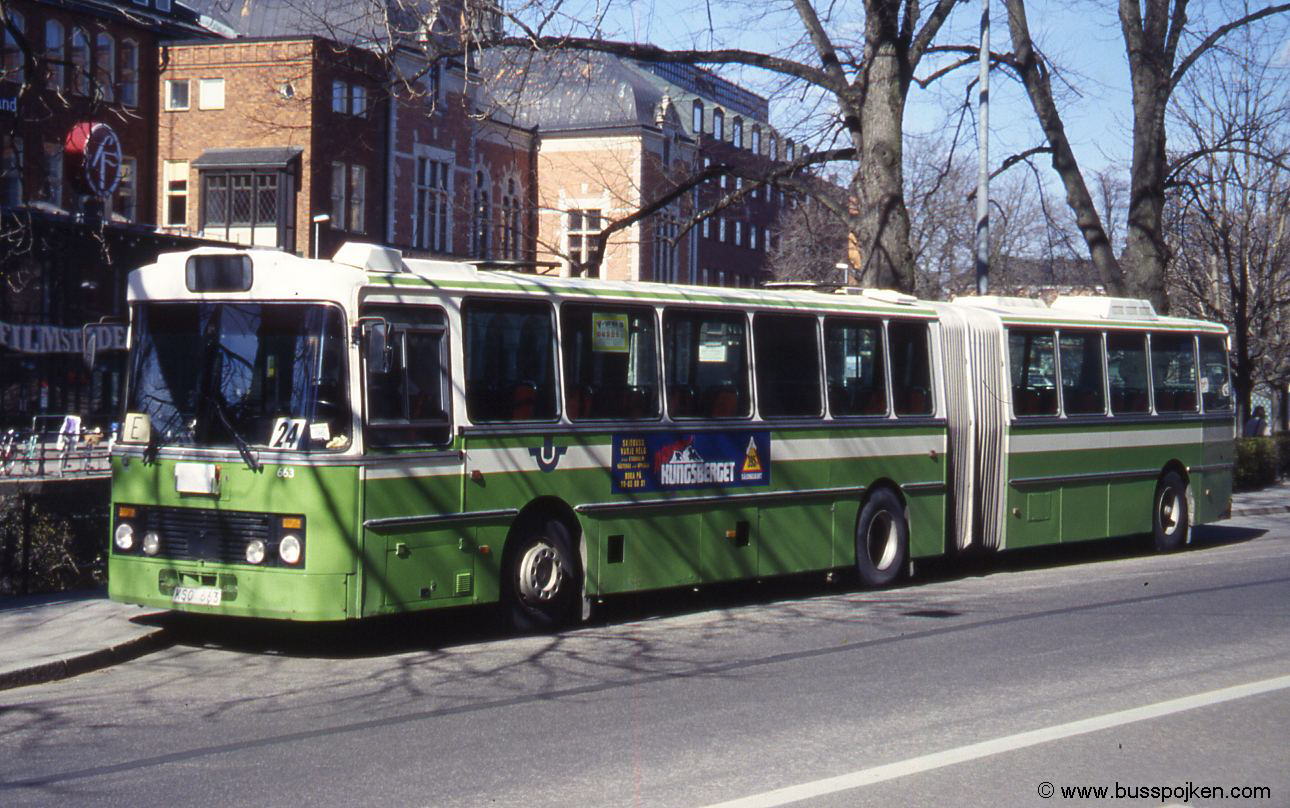 700
700 is a very varied line, having been used for contracts involving suburban lines, as well as renting. 721-724 (Neoplan) have occationally been seen on city routes in their original livery as "old Uppsala bus" (GUB). That was the name used for the section of the company that operated regional routes and rental missions. Now that name is universal, while the buses are all city green.
800
finally the 800:s are Canadian Orion used as a kind of maxi-taxi (as in Asia) with fixed routes, mainly aimed at elderly and handicapped.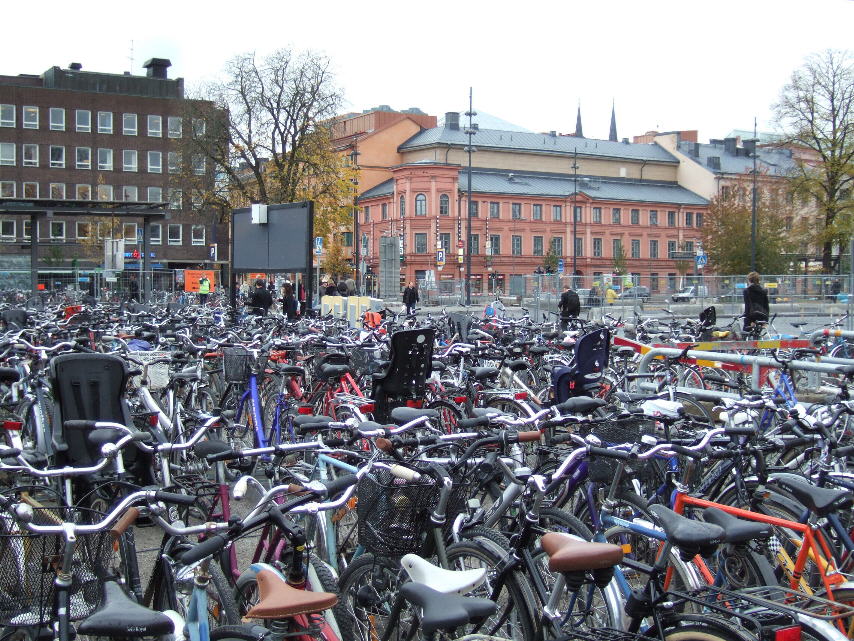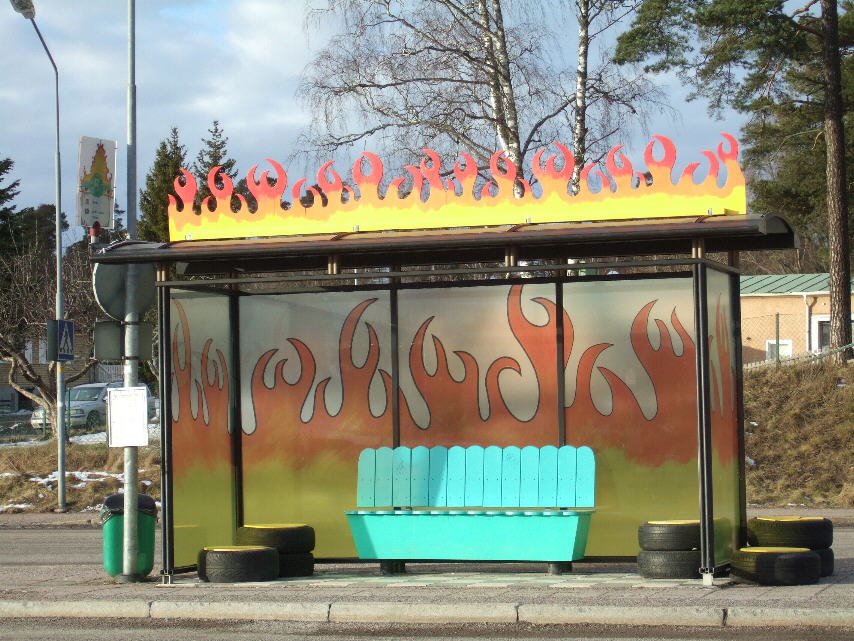 Suburban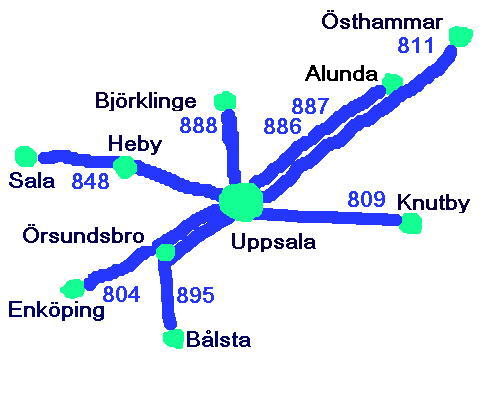 It is very expensive to ride these lines, with a strictly distance based fare. The service frequency is on the other hand usually impressing, compared to other countryside routes in Sweden. A number of different operators handle the traffic, and it is only recently that a common color scheme was implemented. The map shows some suggestions with lines having a headway of an hour or better. For the oldest buses, there is hardly any contest; take a look at 886 and 887. Almost all regional/ suburban routes have numbers in the 800 series. They depart from the railway station.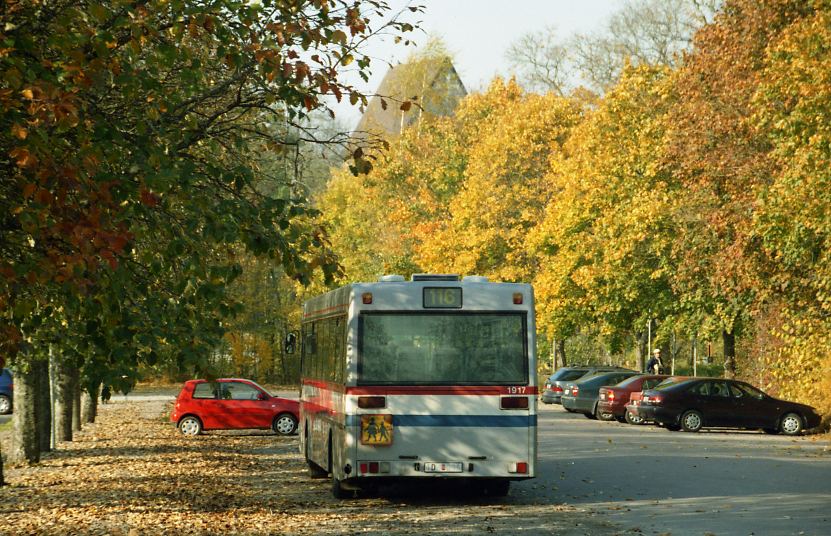 Some about tickets
The Uppsala system is uniqe, and not compatible with even the other suburban buses, in spite of Uppsala states rather small size. You need another ticket for riding with the (mostly) yellow buses of the state transit company. In most of Sweden all undertakings within a state is cooperating on tickets. Sometimes even the national railways will permit local tickets on their services. A cash ticket for city buses will set you back 30 kr, and is good for 90 minutes ride at will.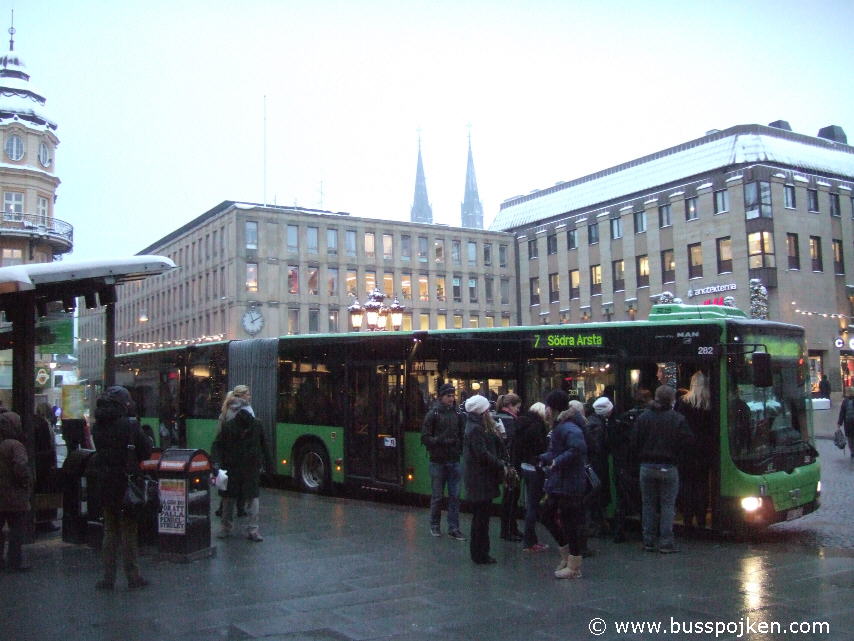 A plastic "contactless" (I won't give much for that) card can be obtained, which will reduce the cost to 15 kr a trip. However they will charge a somewhat steep fee for the card itself (SEK 60). It can then be filled with a chosen amount of money, and be presented by the ticket machine. A button must be pressed at the same time, to decide the zone, although there are no zones anymore!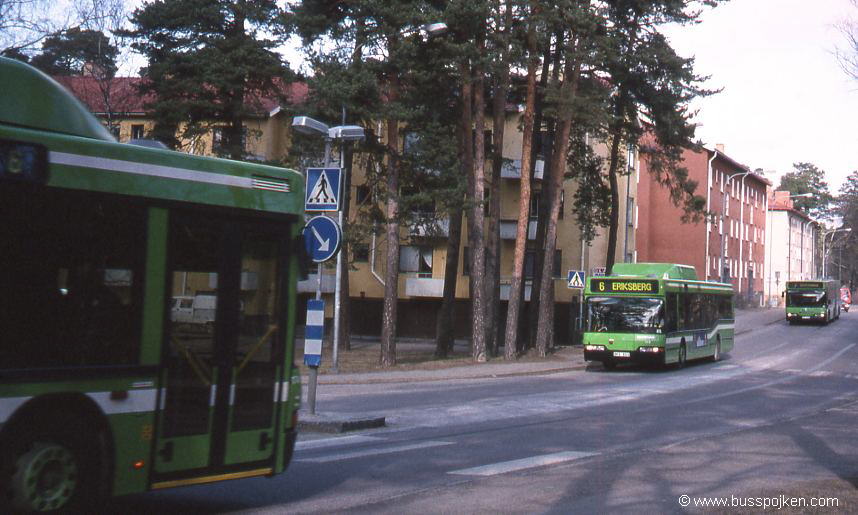 When handling the card it is good to know that the actual transmitter is situated between the numbers 3 and 4 on the panel. Push 1 (for adult charge) with one hand, while holding the card hovering over those 3 and 4 with the other hand, to make it work. Othervise the f****** gizmo may not regognize the card.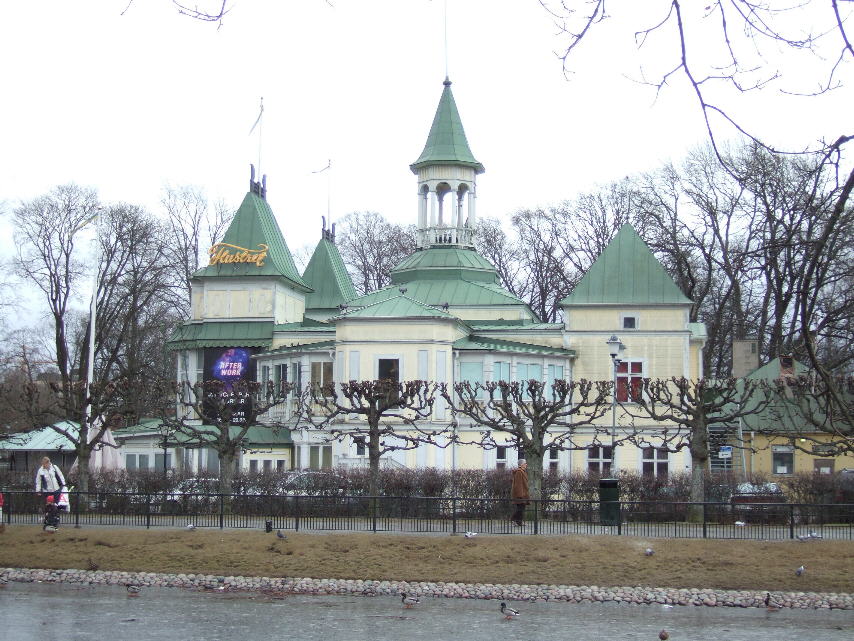 Hard to find the right bus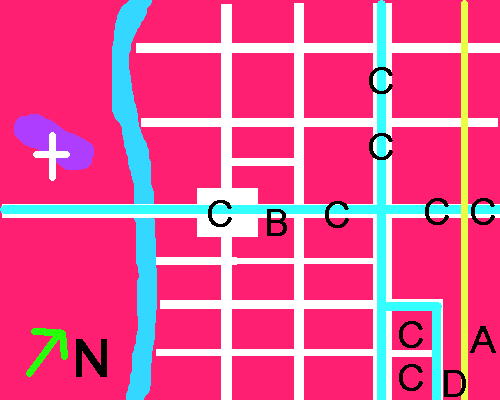 Interchange possibility is obnoxious since most buses "C" moved away from the most narrow streets. It is well 500 m from north to south between different lines, and also a good deal to walk between east and west. Hard to find the right stop even for locals one might presume. One good thing is the proliferate system maps posted at bus stops with shelter. It can also be purchased at the information office "B", at a stones throw from the main square. Suburban terminal marked as "D", railway station is designated "A". Light blue are route alignments and yellow symbolises the railway.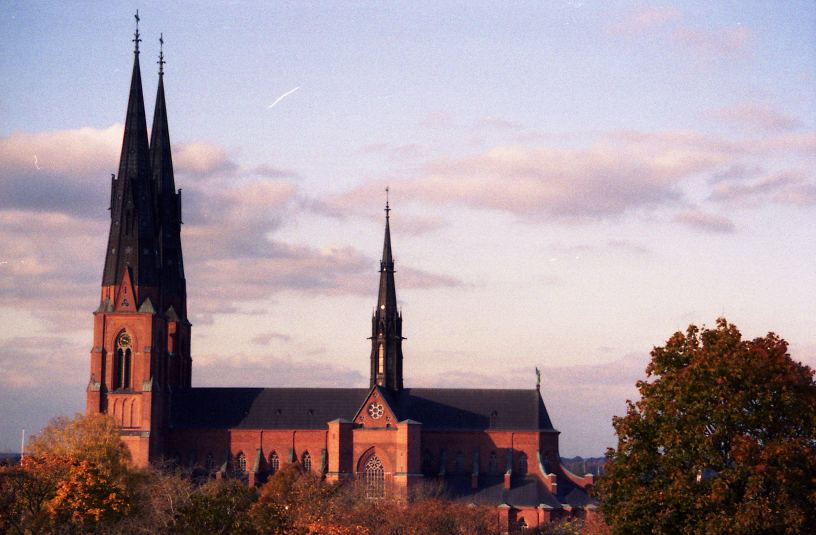 What is there to see?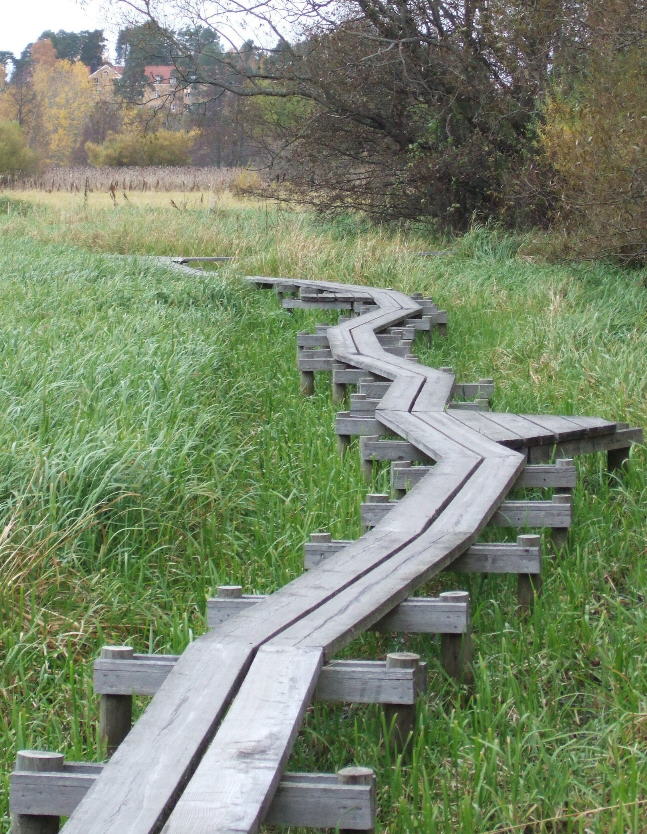 A distinguished university was founded by order from the pope in 1477, and holds 30 000 students today. If you are taking bus 2 all the way to the northern terminus, make sure to see Uppsala mounds. These are believed to be old kings graves from cirka 600-800 a.d. The old cathedral is well worth a visit, if for nothing else, the credit card collect (!). The "new" cathedral downtown is from 1273. The congress building (a grey and white large box) have a free observation deck, open for the public so far. The all red (!) escalators will take you to the top. During the summer season a narrowgauge railway (Lännakatten) is operated, now moved a bit southeast from the main railway station. Sunnersta ridge downstream along Fyris river, is a fine area for hiking (bus 12, 20 or 111). Eat at Sunnerstastugan. Linnés Hammarby is situated some 2 km as the crow flies, east of bus 20 at the last stop in Bergsbrunna. Beware that the actual walking distance will probably triple.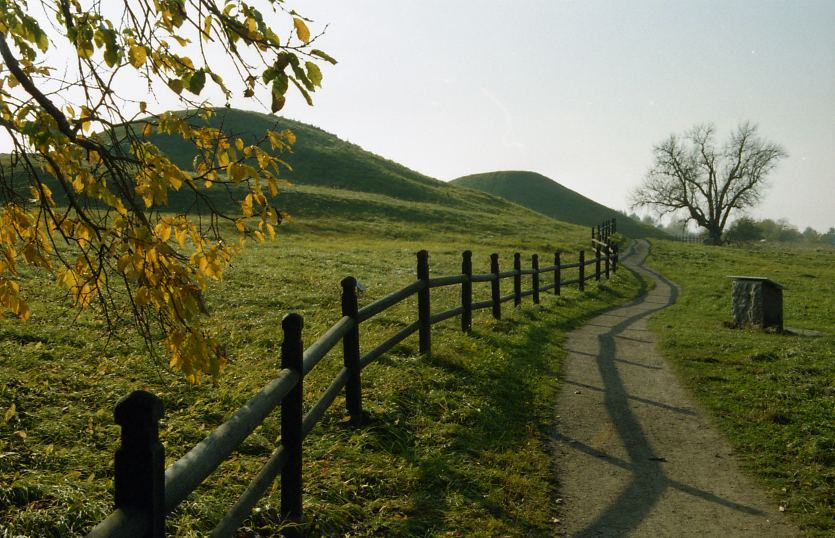 Known people
There is quite a few international celebreties hailing from Uppsala. Most notably Carl von Linné (Linnaeus to English speakers), Anders Celsius (the centigrade scale), Anders Ångström (atomic scale measuring unit), Carl Scheele (discovered Oxygen), Dag Hammarskold (former U.N. secretary), Ingmar Bergman (the director) and Carl Milles (sculpturor). The cartoon figure Peter-No-Tail (Pelle Svanslös) films and strips are taking place in Uppsala. These may not be very widespread outside of Sweden, but should be mentioned.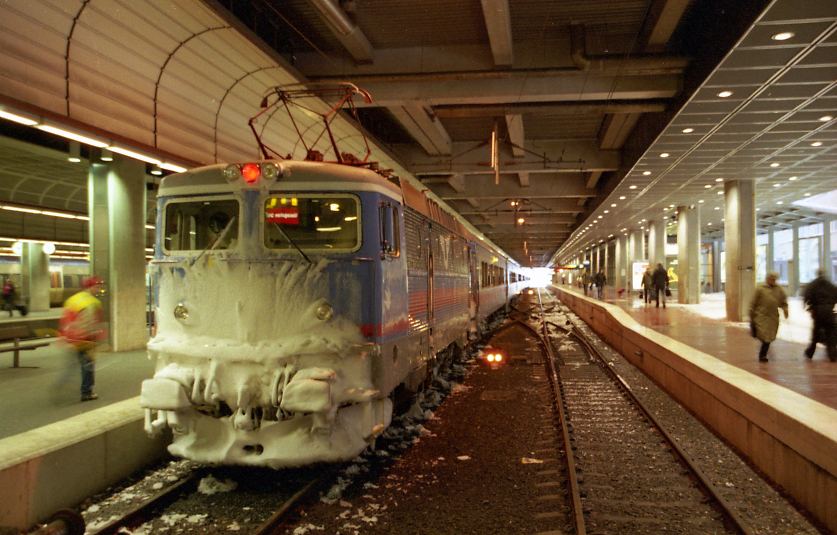 Getting there
The closest international airport is Arlanda/ Stockholm. Buses run almost round the clock to downtown Uppsala, where you will find a slew of hotels. Actually Uppsala is nearer from the airport than Stockholm! If you are already staying in Stockholm, you can easily make a daytrip to Uppsala (or vice versa). The trains run at least once an hour, with a travelling time of just 40 minutes.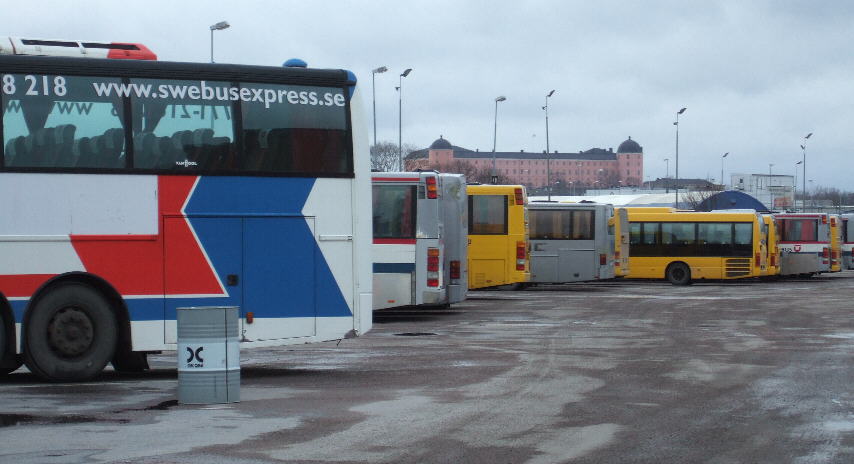 The ticket will for the moment set you back 69 kr, payed with a credit card from a TVM. Those placed closest to the appropriate platform will even have Uppsala as an automatic preselected destination. If you already have a pass for Stockholm, it is possible to ride the SL commuter train to the northern terminus of Märsta, and change there. The cost will decrease somewhat, but so will the number of available connecting trains. Most additonal ones, on top of the hourly headway, only passes via the nearby airport track detour.
Some useful links
Official citysite
Tourist information
Tourist information
Multilingual tourist site
Uppsala state transit
Local newspaper
National railways
Lännakatten heritage railway
Linnés Hammarby (where Linnaeus lived)
Wikipedia about Uppsala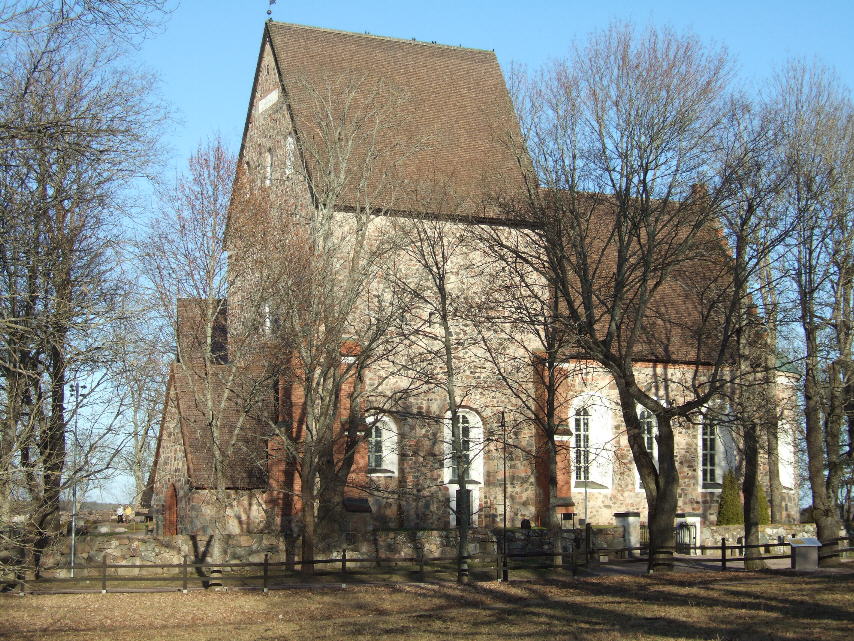 ---