Uppsala Jonckheere
Only five of the original 15 remained when i started to discover Uppsala in 1995. My brother also got some images of the lower numbers in spring 1995, so we must credit him for that effort. The latter pictures from 1996-97 are mine. The bodywork from Jonckheere was one of two alternatives for the early Scania 112 articulated buses. For some reason Scania did not adjust their own body to fit the articulated chassis that was marketed in 1979. Finish Ajokki or Belgian Jonckheere bodies were the options offered. It was only in 1985 or so, that Scania presented their in-house body. That became identical to the twoaxcled bus, built since 1978, and slightly changed in 1985.
Unknown bus negotiating the incline close to the castle, 1995.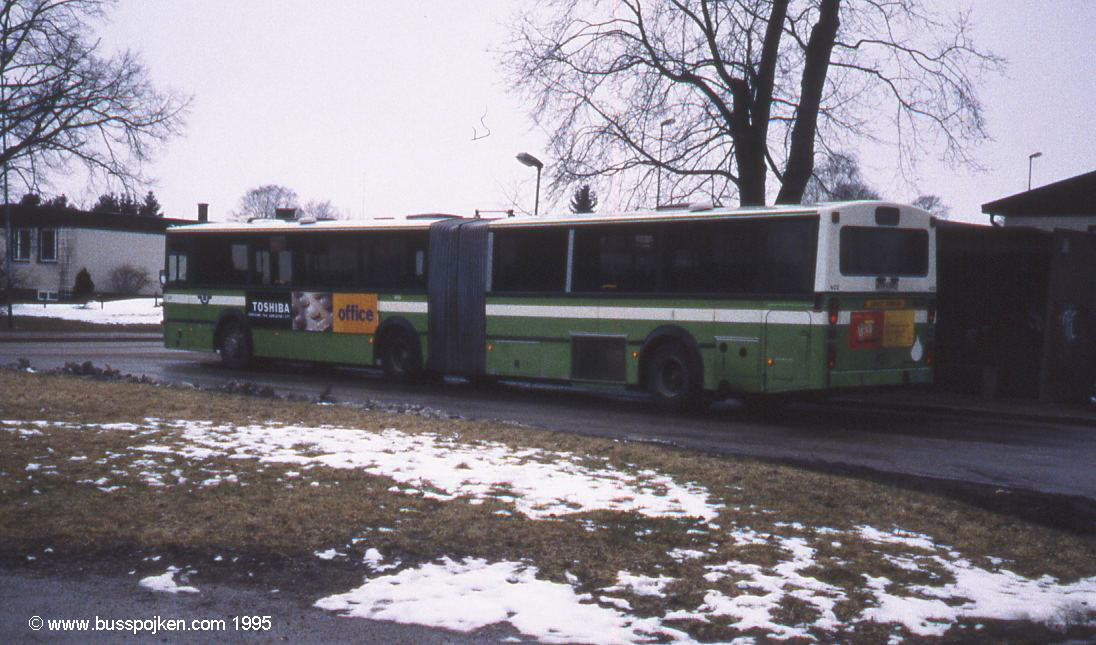 602, route 7 in Årsta, Jordgubbsgatan, 1995.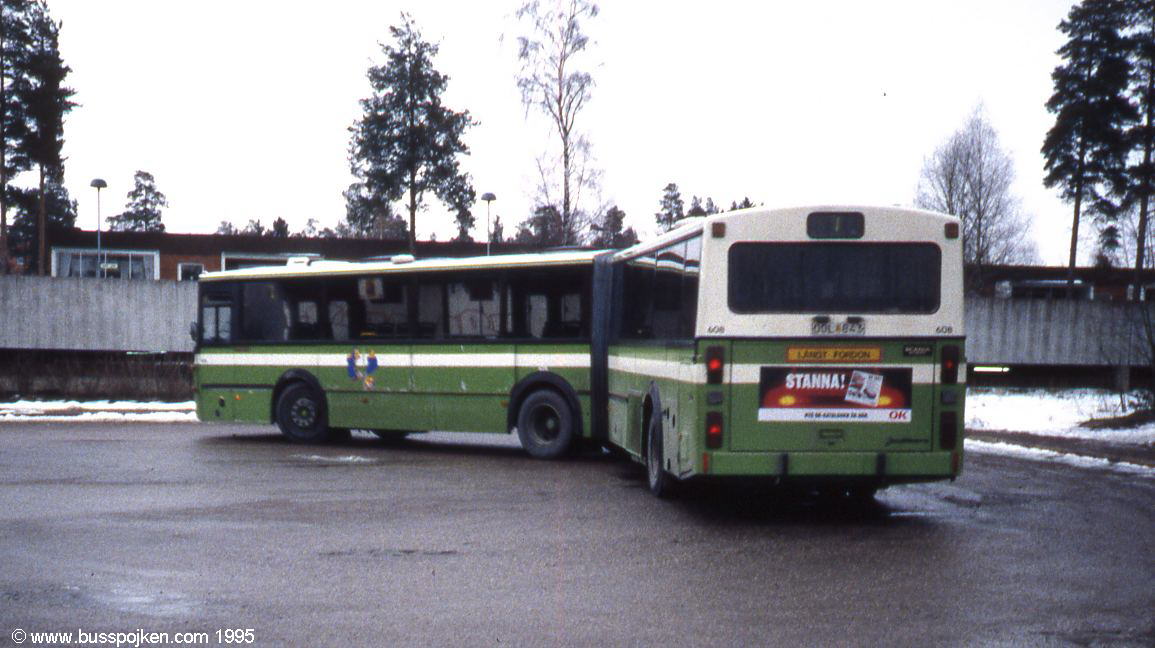 608, route 7, by the other end of the line in Gottsunda, 1995. According to Busshistoria, this bus became Tallinn 709 between 1996-2003.
Inside unknown vehicle, from the articulation an forward.
It looks like 612, by Stora torget, 1995.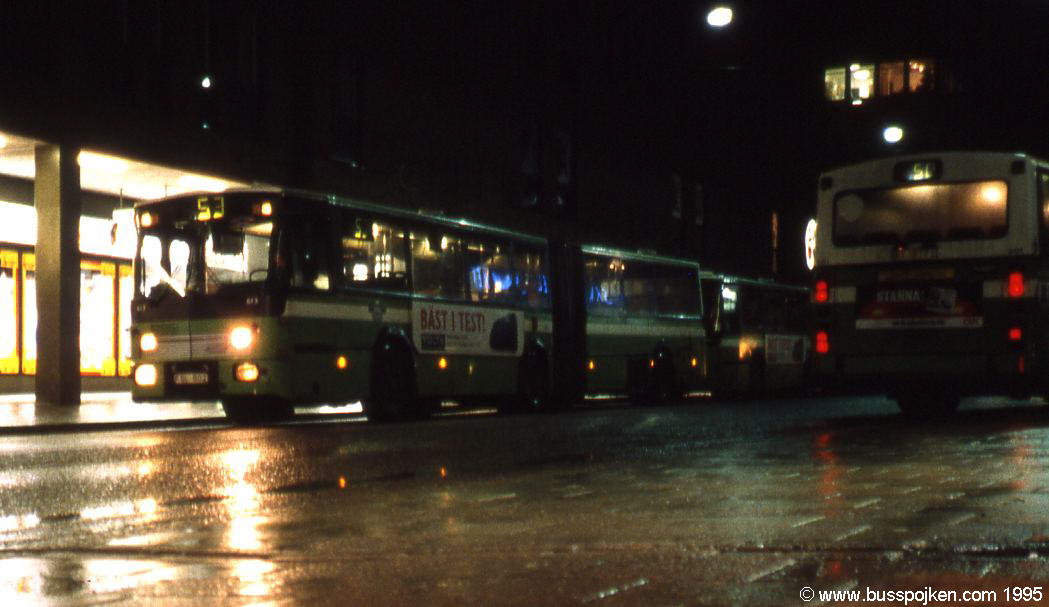 613 to the left, and 601 to the right. Both operating the nigthtime routes in the 50-series, 1995.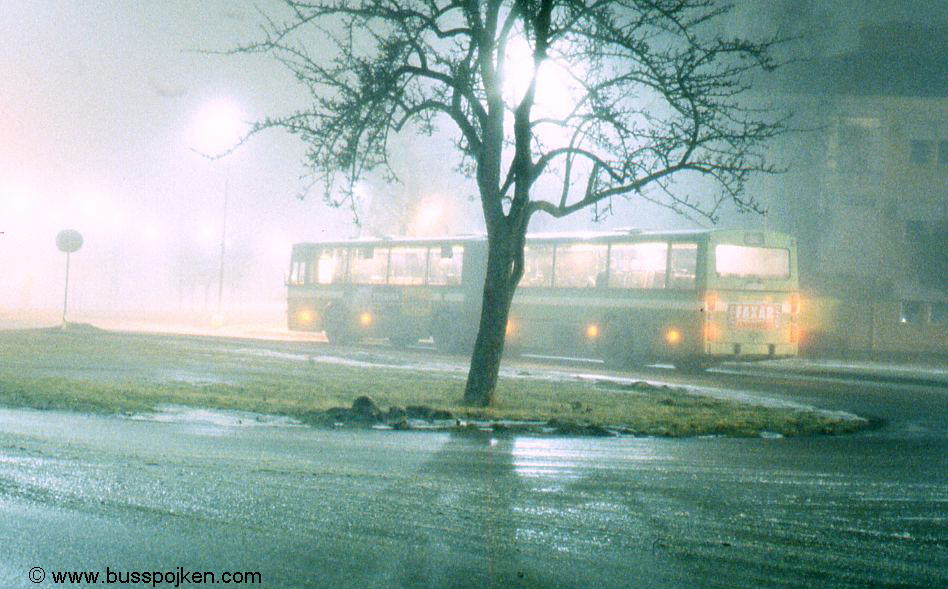 611 at the evening route 52, by Årsta centrum. March 1996.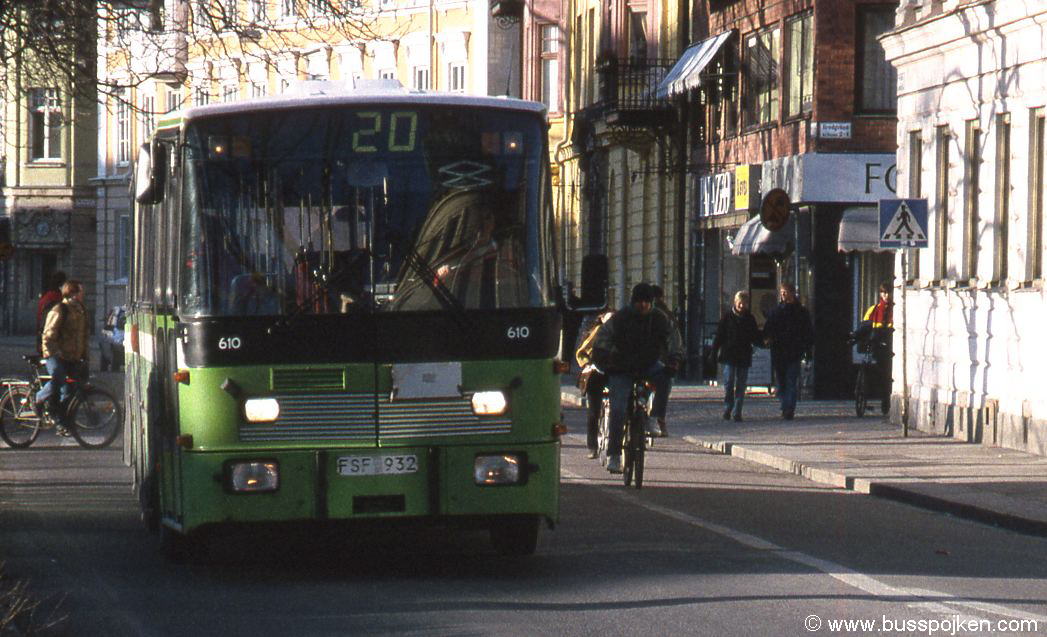 610 at route 20, Östra Ågatan. March 1997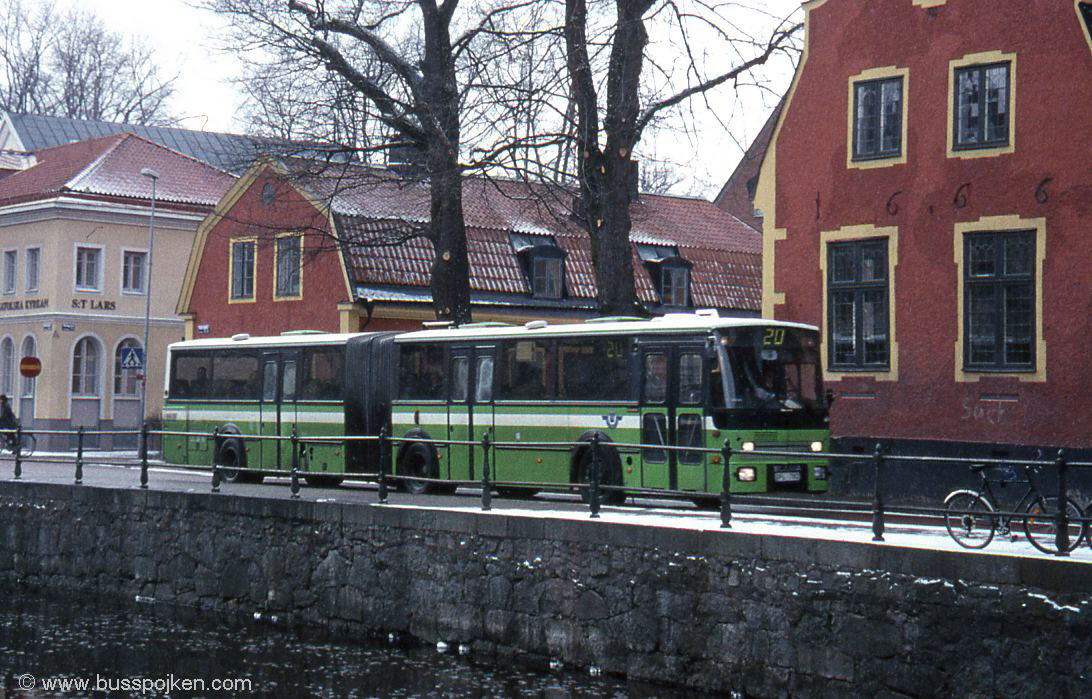 614 at route 20, Västra Ågatan. March 1997.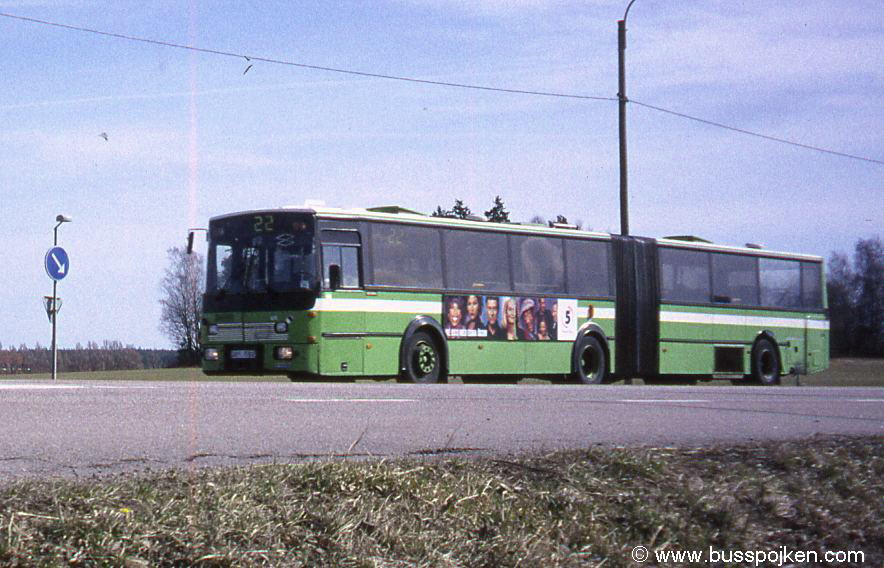 Route 22, bus 611 speeding at Dag Hammarskjölds väg. April 1997.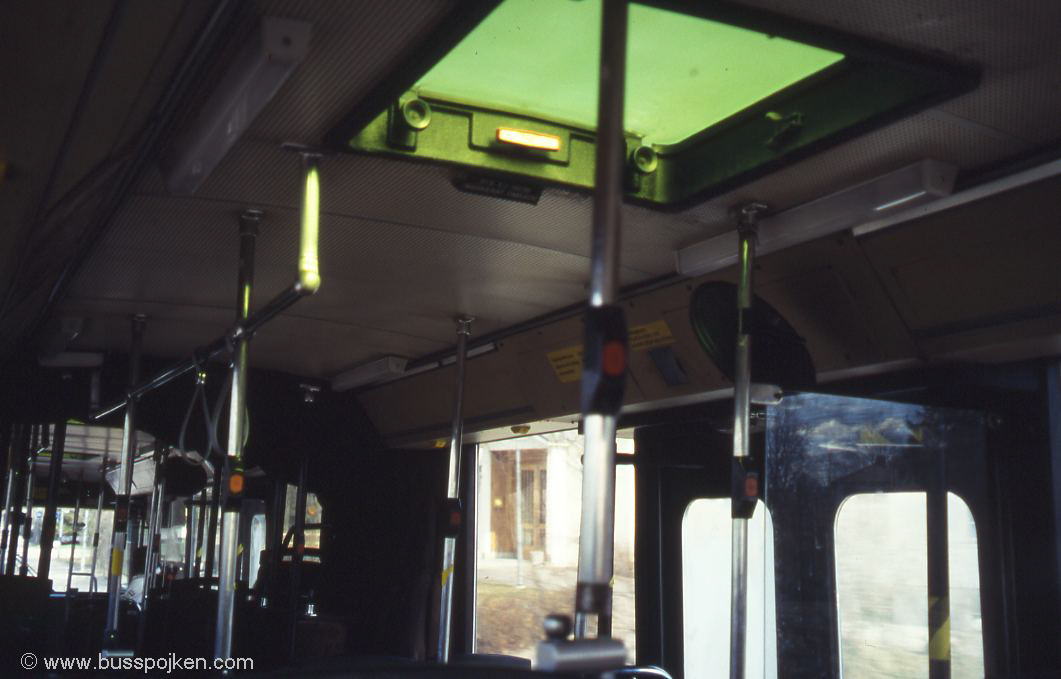 I loved that green hue of the roof hatch. 614-20 in April 1997.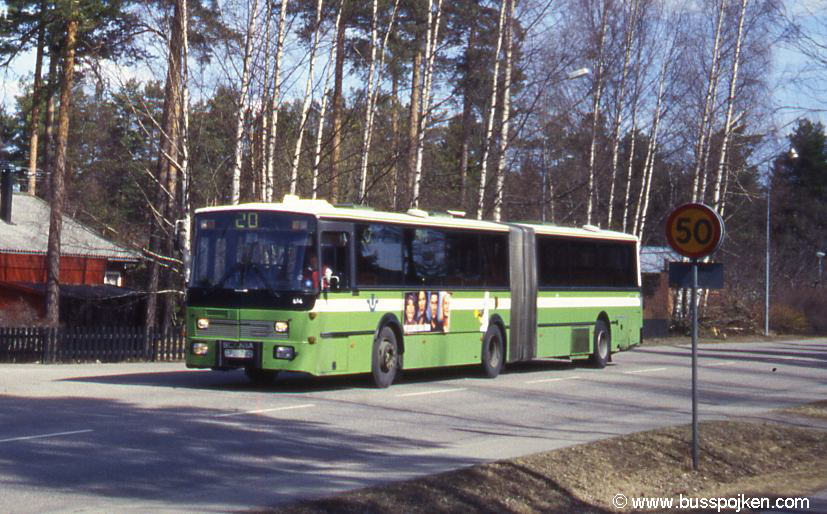 That same bus from the outside, Ekorrvägen in Storvreta. April 1997.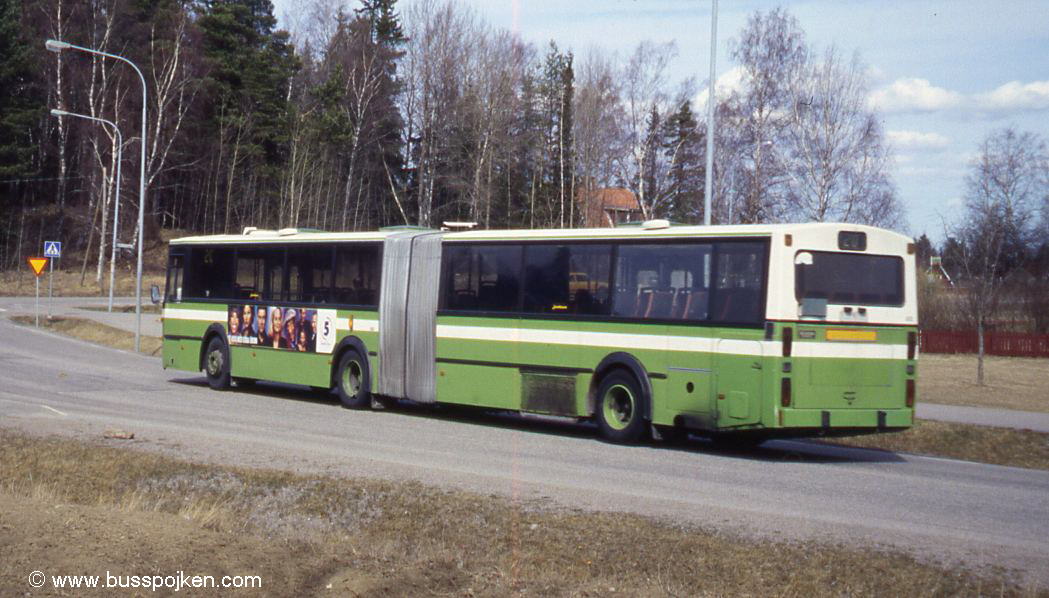 610 at 20, Stubbåkersvägen. April 1997.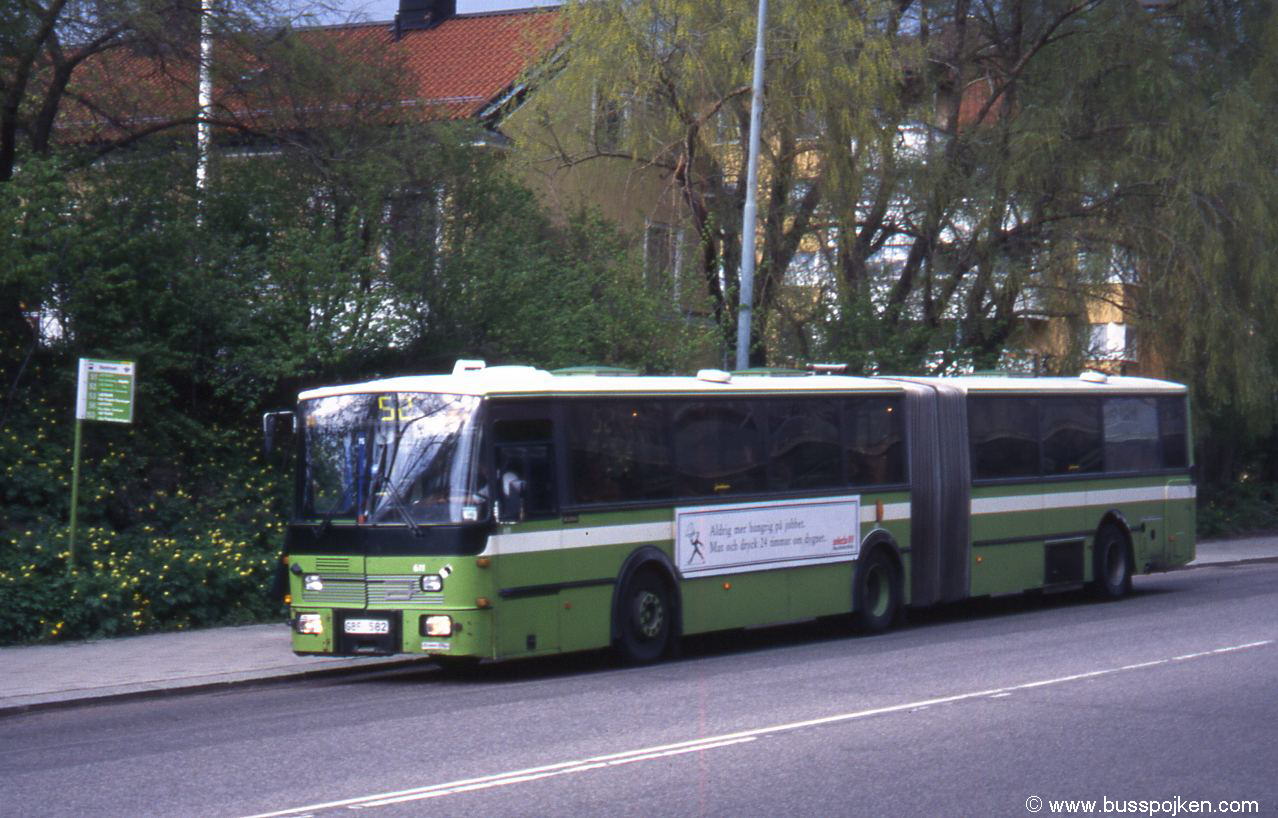 611 by city hall in May 1997. This scene appears very different now.
---