Eskilstuna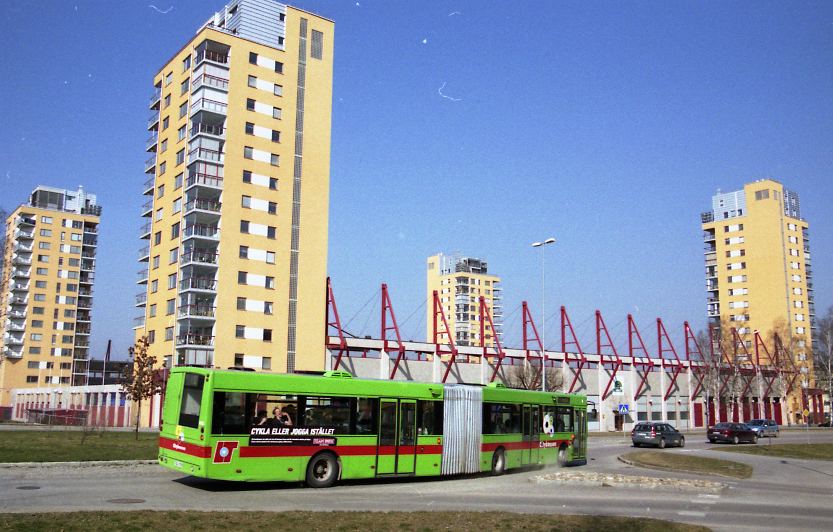 The Arena sorrounded by four highrise apartment buildings.
You may have heard it before. This is another of those cities that I like the most, and therefore come visiting a lot. Eskilstuna is not capital of Södermanland, but with 94.000 citizens by far the biggest city in the state. A rare example of another city than the capital being the most populous. There must be a good reason for this development, even though I don't know which. It lies inland, not even very close to lake Mälaren. In both railway terms, and with the road network taken into account, the location is somewhat beside the main arteries.
Have You heard about?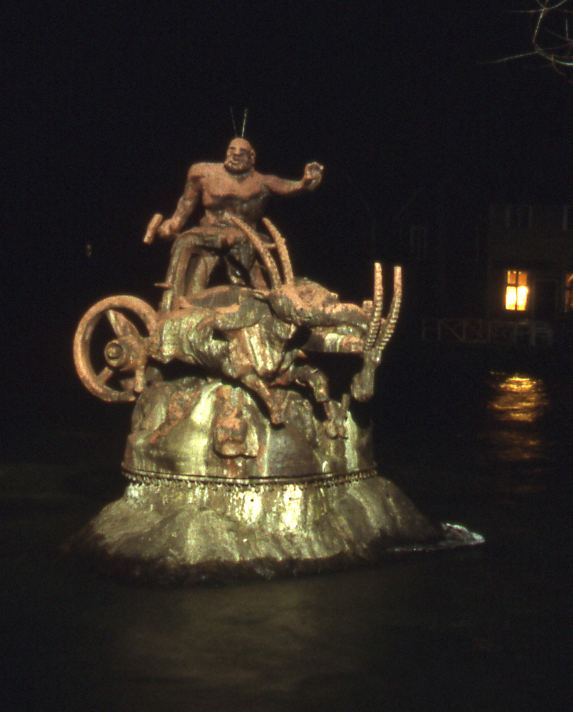 However Eskilstuna has been, and to some extent still is a stronghold for industry. The internationally recognised being Volvo BM excavators, and ASSA locks and padlocks. The band Kent, and Anni-Frid Lyngstad in ABBA, both originated in Eskilstuna. This is also the city that produced miss universe 1984; Yvonne Ryding. The adventurer Göran Kropp is also a native. The speedway team Smederna (blacksmiths) is among the top teams in Sweden.
Sculpture of Thors goats and chariot in the streaming waters of Eskilstuna river, in Torshälla by night.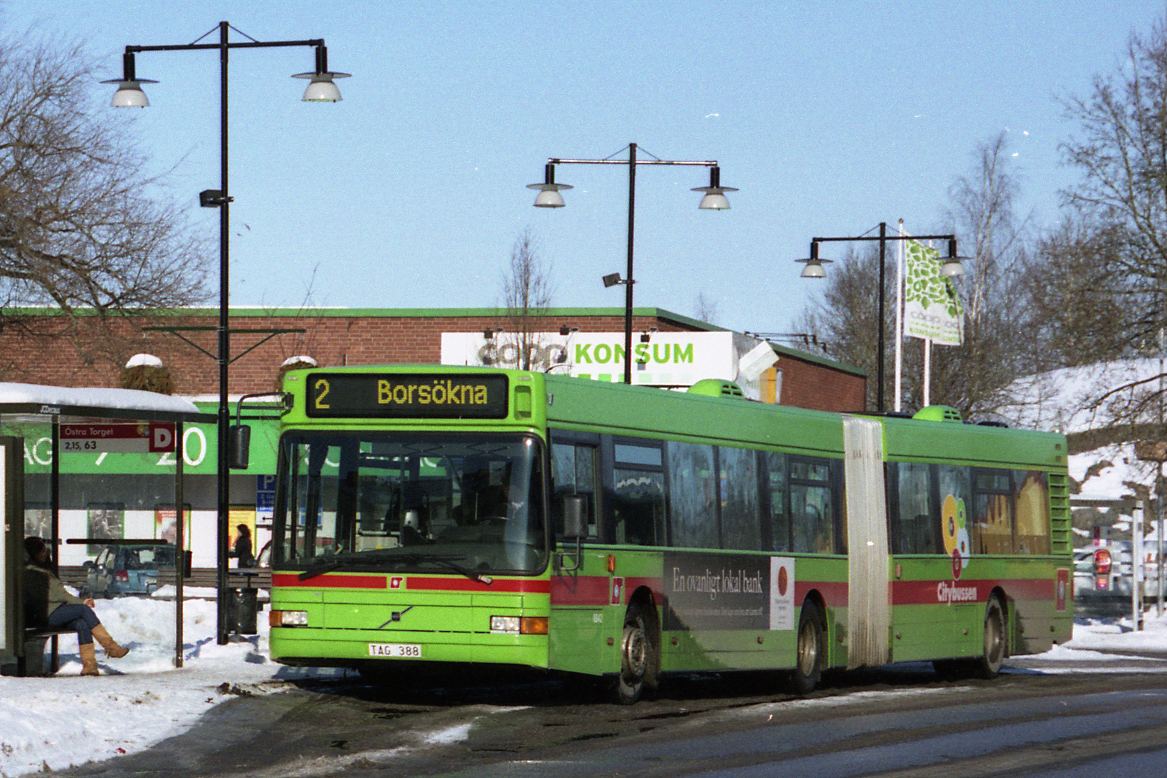 Östra torget (eastern square), Torshälla.
The downtown is compressed, and there had not been much of a case for buses, if it were not for the more scattered outlying areas. This makes the network rather huge, with longer lines than most Swedish cities have. Torshälla in the northwest was actually incorporated as a town in 1317, way before Eskilstuna proper in 1659. In 1971 these communities merged, and the gap between the former cities is increasingly narrowing, though some fields still separate them. Hällby is the outermost part of a tentacle running west. Skogstorp and Borsökna is parallell to each other in the south, but better connected to the central parts of town.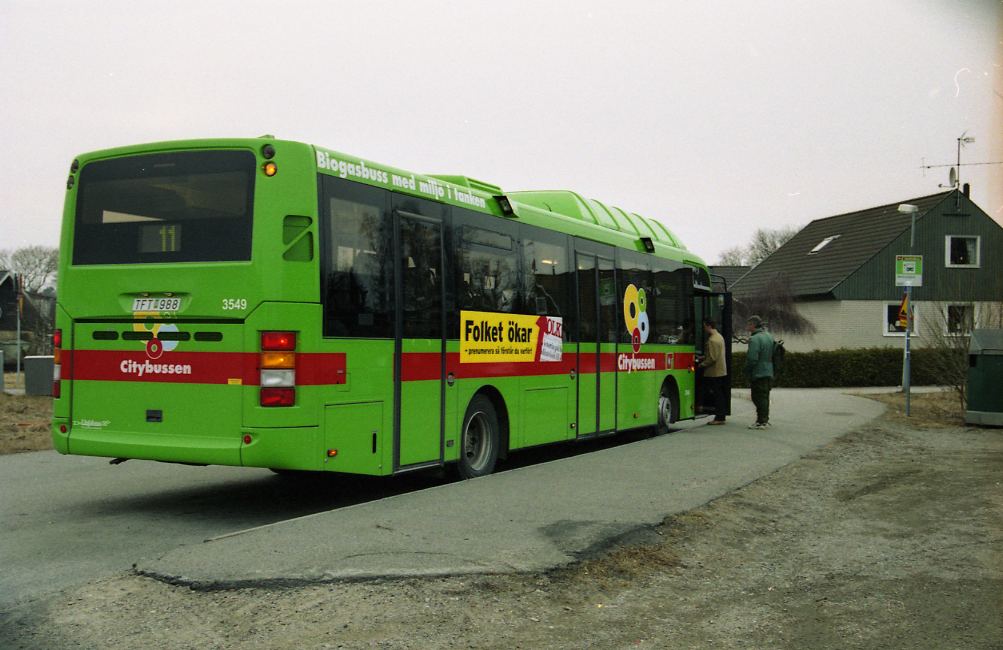 Skogstorp, in effect the city limits.
Vicinal excursions
A few other villages are part of Eskilstuna, but not operated by the city buses. Hållsta has a railway station along the line south bound for Flen. Kvicksund is partly on the other side of the border to U-state, that is Västmanland, but is also worth a visit by northbound train, if time is given for any detours. A little railway archeology can be exercised by taking bus 216 to Ärla. Check out the schedule properly, as it ceases around 7 p.m., in spite of the good halfhourly headway in the afternoon peak. The trains stopped running in 1982, but the remains are still there, like a number of overhead poles. The station contains a pizza parlor. Another look at this railroad can be made just norhteast of Viptorp terminus in Eskilstuna, line 12.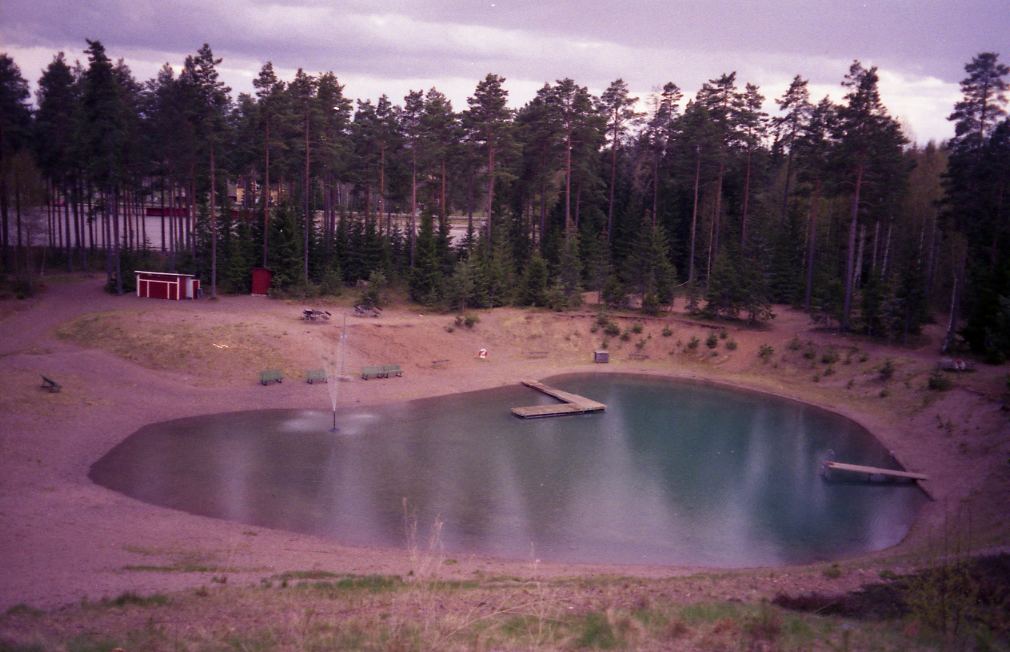 A sandpit come pool in Ärla.
Lines and frequency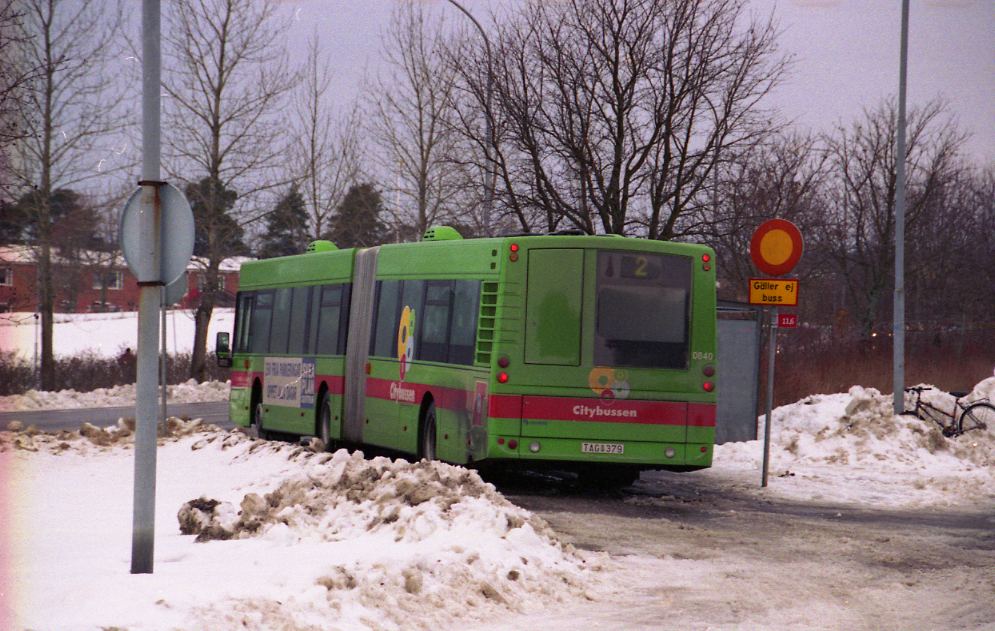 840-2 by the last stop in Säby, Torshälla. 2004
Before the last tenduring procedure, services were numbered in the 100-series. This still shows in some of my pictures. Today only one or two digit numbers come in question. The most important being 1, 2, 11 and 12. Somewhere in 2002-03 1 was operated with a five-minute headway in the morning rush, and both 1 and 2 with ten minutes apart in the afternoon. Alas 12 minutes is the best now, it is still really good. By the weekends, and also workdays after 7 p.m., 30 minutes is the norm. Much appreciated, when compared to the former obnoxiously hard-to-remember 45 minutes intervall in the off-peak hours.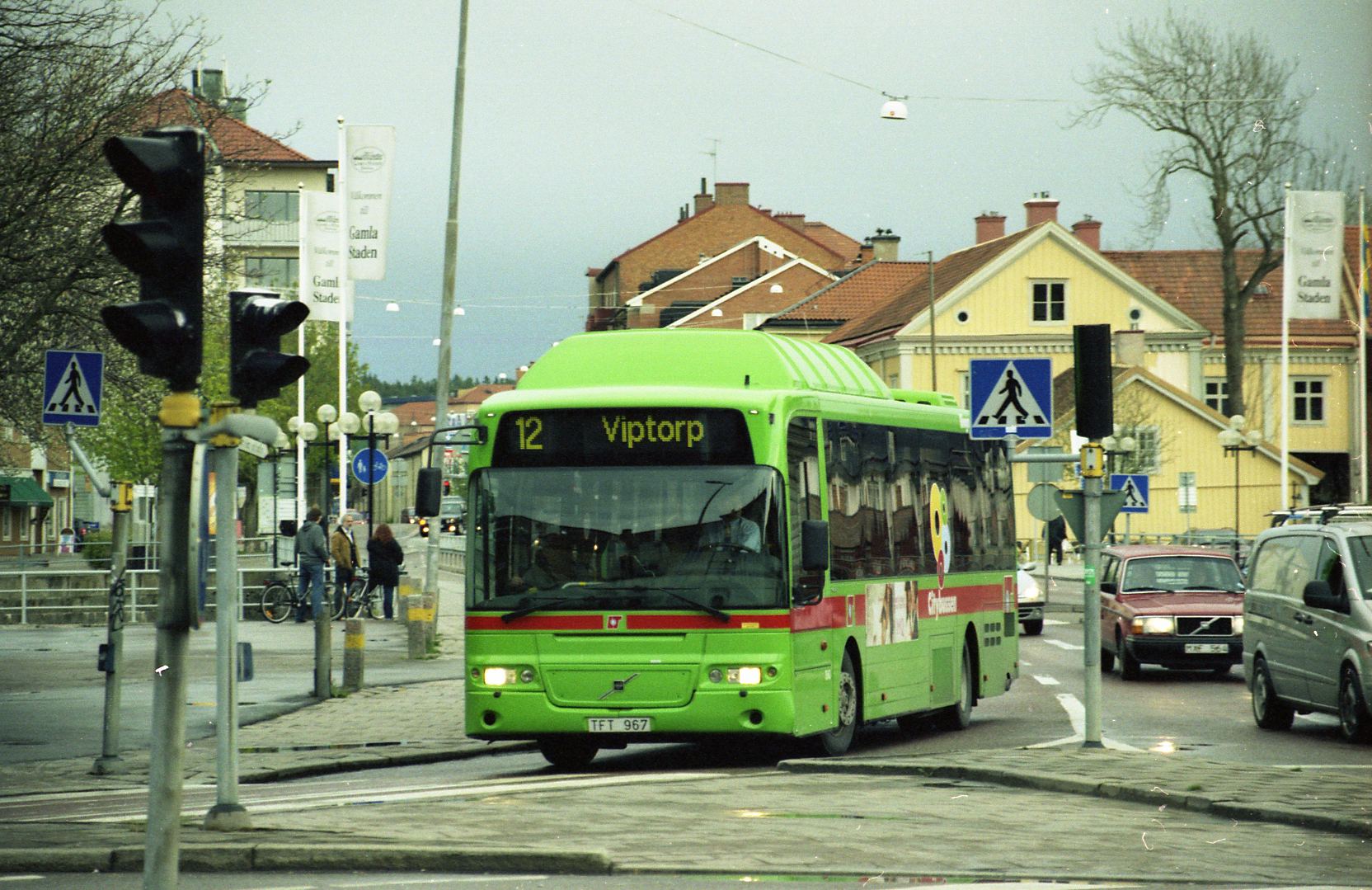 3543, line 12, with the town hall bridge and old town behind.
Some stats about buses
Some buses runs on CNG. A number of articulated Volvo B10LA was purchased in 2002. This fleet has later been boosted by some second hand buses from Göteborg, of a similar layout. A smaller number of more recent MAN is also to be encountered. MAN have also contributed with two-axle buses, and so have Volvo. A couple of Volvo B10MA originating from Stockholm, and still painted blue (formerly operating line 179), seems to be kept in spare. The Scania Omnicity obtained in 2002, was problably considered being to odd, and moved further. For the moment Veolia, a.k.a. Linjebuss or Connex handle the operation. I suspect a new tender is imminent.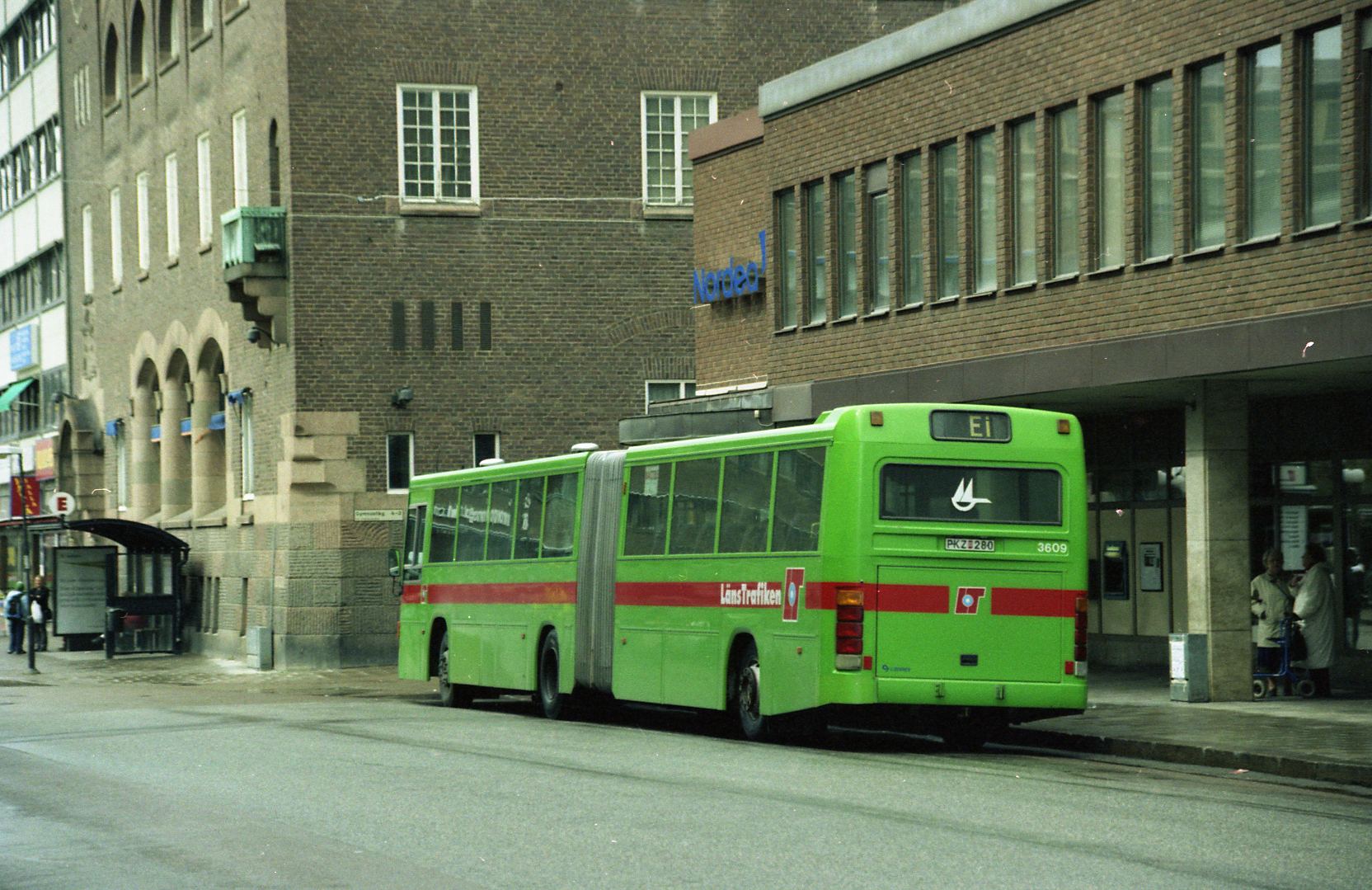 Fristadstorget with a bus brought from Scania state. Note the M-symbol of a goose, still in the back window.
Terminals
Fristadstorget is where it's at. The most heavy loadings for both local and regional buses occur here. The regional bus station next to the central station is more of a token terminal, or a place to stove away buses, when awaiting the next departure. It is even hard to reach as it is situated east of the station, in between the railway alignments for trains going south and east respectively. The buses usually call at the central station, or Resecentrum (travelling node), after leaving the bus station, and further to Fristadstorget. When it comes to local buses, only those going west or southwest make it to the central station (take note).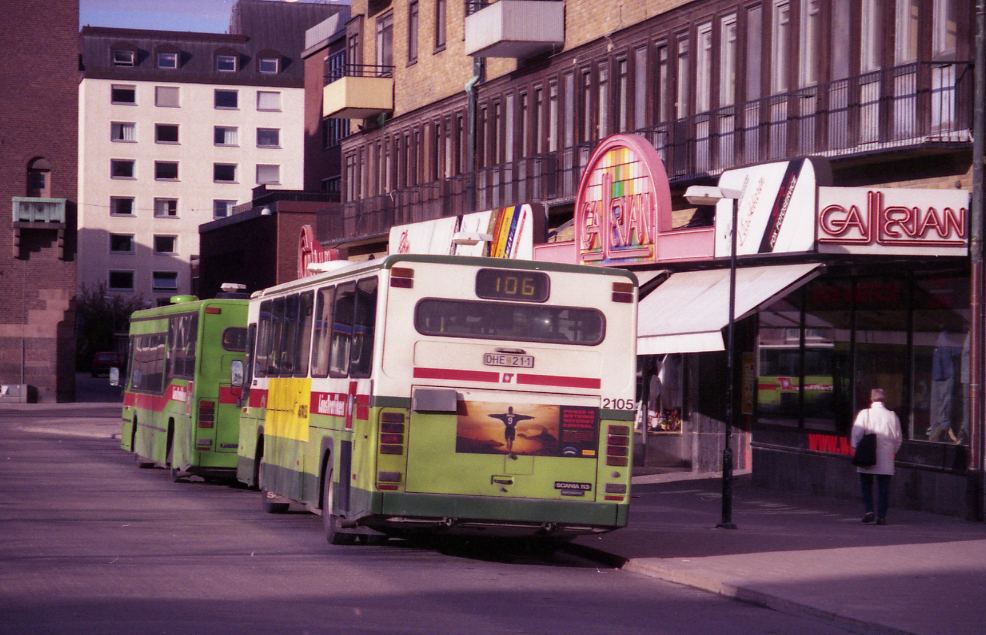 One of three streets around Fristadstorget, where buses often make a significant stopover.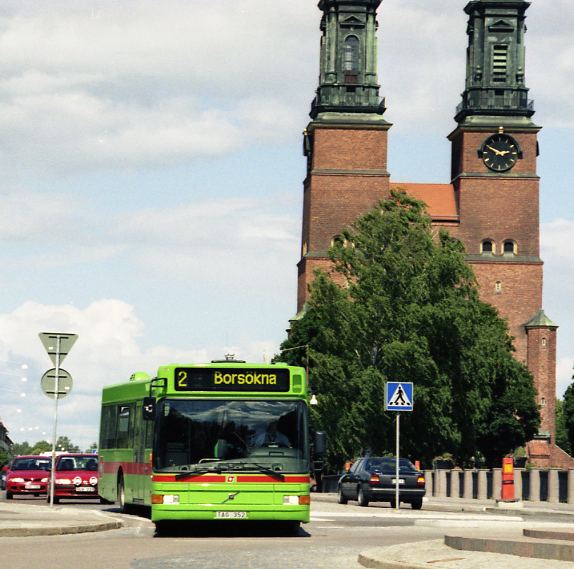 My personal pet line is 2. It is long, and reveals very much the essence of Eskilstuna, so this can be a suitable start even for the casual visitor. Alongside the last two stops in the south, lies a cute lake, perfect for a little rest, or maybe a bath in summer. In the other end of 2 is Torshälla, almost a city in its own right. A stroll by the locks, or down to the rapids is a fitting pastime. Two connecting local bus lines can take you further to the bush, more or less. A third one is going to a mall, where another line can consummate the lap downtown again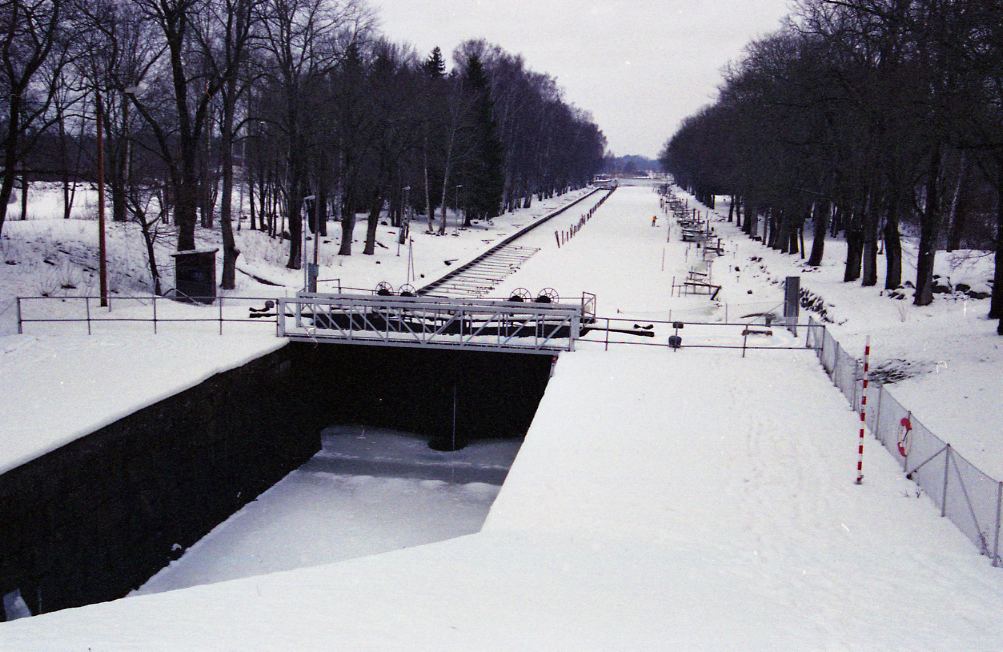 The Torshälla locks.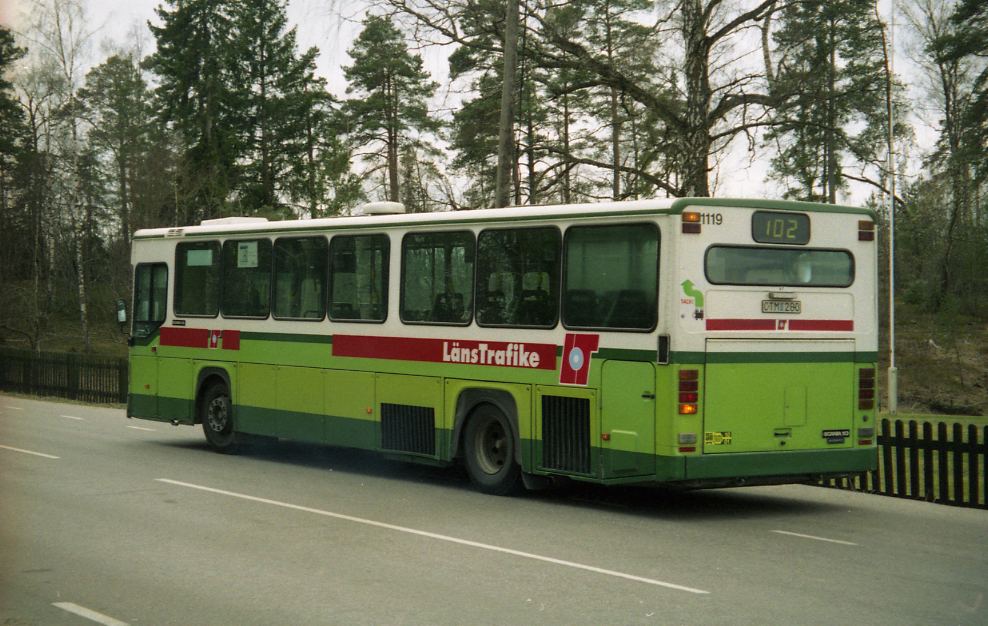 Borsökna kiosk. The second to the last stop of southbound line 2.
Tickets
Tickets can ONLY be purchased with a credit card onboard buses. The enthusiast will love the shopping ticket, valid for three hours, SEK 27. Single tickets (Enkelresa) costs SEK 23 each, and are also sold in advance at various locations, like Coop, ICA and Pressbyrån. Resecentrum (central station), the regional bus terminal, and Talvins tobak at Fristadstorget also offer a card that can be charged with even hundreds from SEK 100 and upwards (Rabattkort). This last option can be used within all of Södermanland state, and be shared by a family. Just tell the driver how many are going, and where. SMS-tickets are only available from Scandinavian cellphone operators. Regional train tickets can be purchased in TVM:s marked with TiM. Credit card only.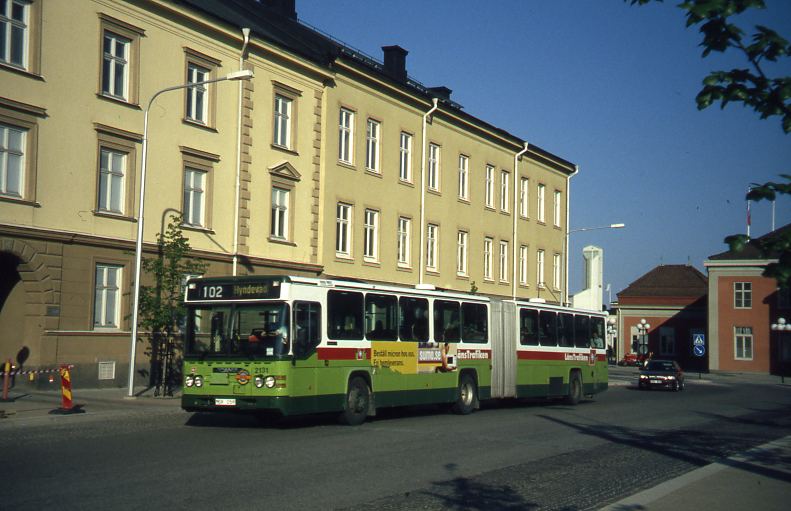 LT 2131, service 102 (today 2) by Resecentrum in 2000.
Museums and a Zoo
If you want to add some cultural experiences to the buses, there is no shortage of that. A list of museums will include Eskilstuna art museum (1), Munktell museum (2), Factory museum (3), Rademachersmedjorna/ forges (4), Sörmlandsgården (5), Ebeling museum of contemporary glass art in Torshälla (6), Lagersbergs säteri/ manor, Bergströmska gården, and the town hall in Torshälla. Number refers to the blue circles on the map. The pink dot is the location of Janelings bakery and coffeshop - recommended.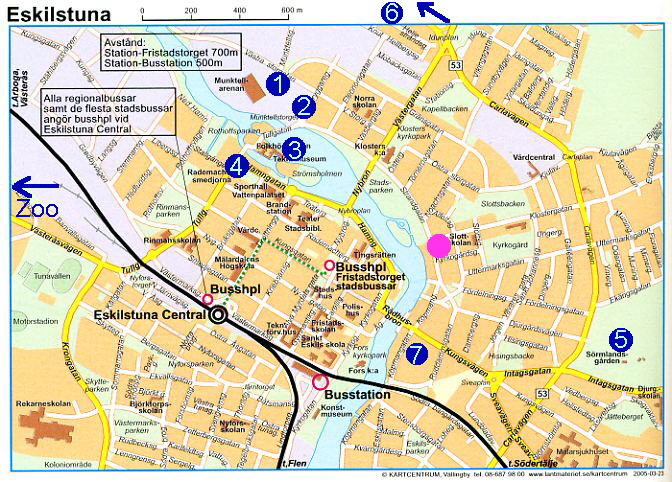 Map of downtown, borrowed from the eminent but most regrettably discontinued national schedule collection.
The zoo is situated a little bit west of downtown, not far from the arena (bus 2 bound for Hällby). The white tigers is the most talked about feature, but there is also a Phantom (from the cartoon) land for children (i guess). A stroll along the river, or old town (7 on map) is also highly enjoyable.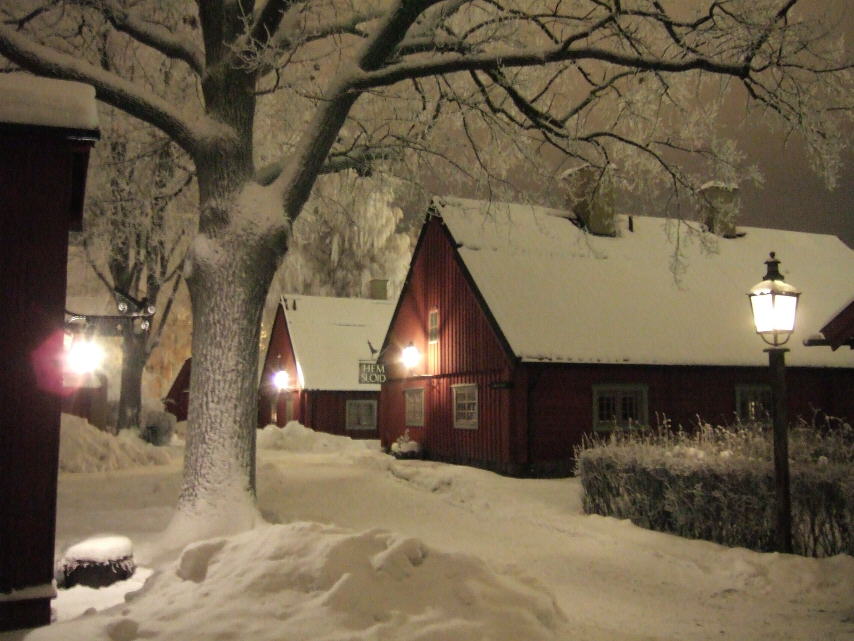 The Rademacher forges (4 on map) in 2010. These fills up one city block, and are partly private houses, stores and a museum.
Come here by air
As a foreigner you will likely arrive to Sweden by air. In addition to the mayor airports in Göteborg (Landvetter), and Stockholm (Arlanda), the lowcost carriers use some alternatives. One is Nyköping Skavsta, that is promoted as "Stockholm", in spite of the 100 km distance. In fact Skavsta is better located for a visit to Eskilstuna. Ryanair is flying here, so if you obtain an inexpensive ticket, the capital might aswell be left out of your itinerary altogether. There is no need to stay very long to get proper value for the money. A short stay in Eskilstuna, or some of the other places included in this guide could be fulfilling enough. For the first time visitor to Sweden it should be a cosy introduction.
...or train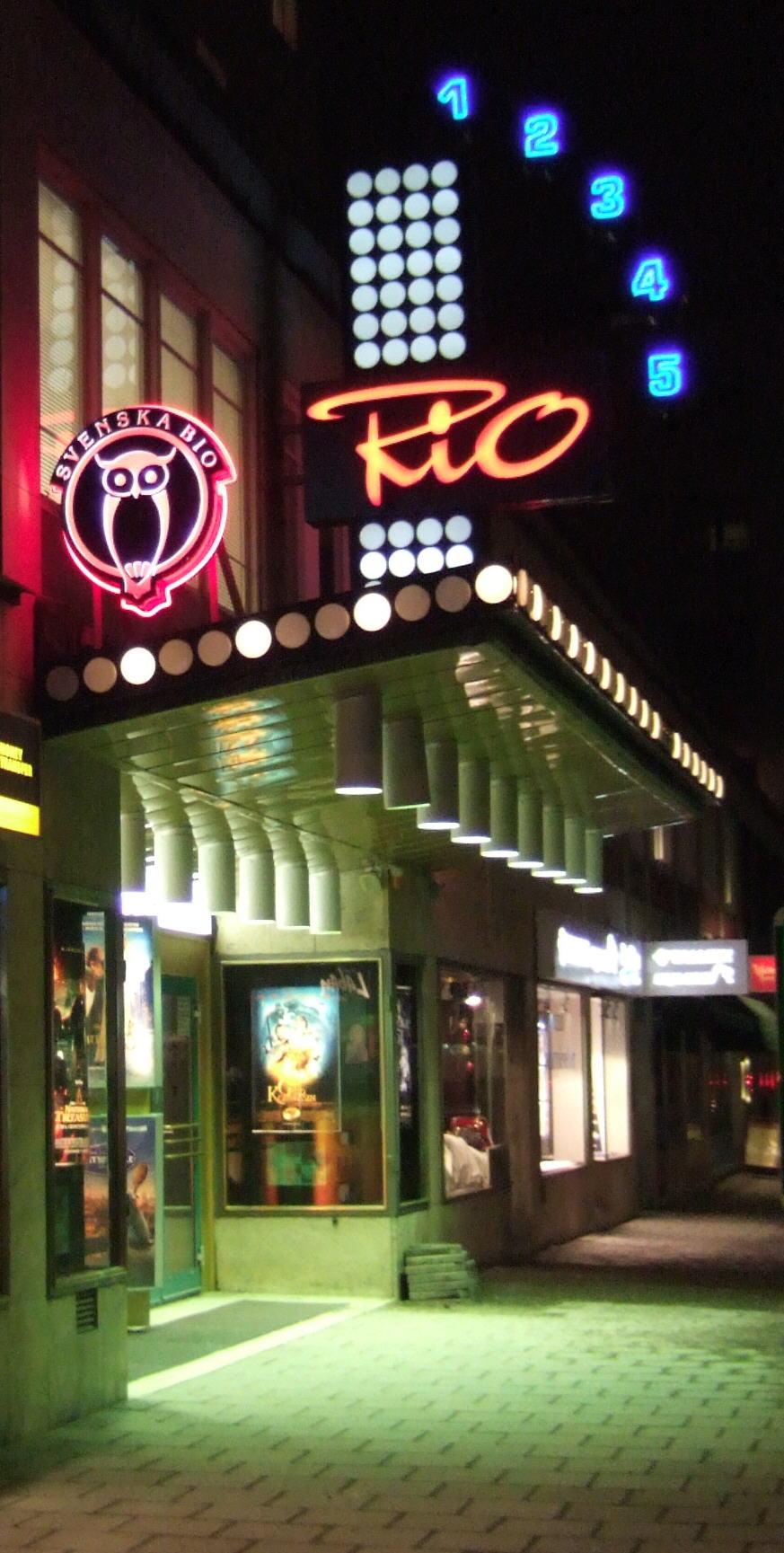 A connection from on of the coast to coast mainlines can be done at Arboga. This is a very agreeable small town sporting a historical core, well worth an hours walk or so. Västerås to the north is another transfer point, while not very useful, depending on the layout of the rail network. Flen to the south is better suited for travellers coming from the south or west, alas most trains do not call there. This leaves Stockholm as the most probable conveyor of visitors. The map below shows how long distance lines are interconnected with their regional counterparts. Finally, for the motorist; E20 cuts almost right through Eskilstuna. A road map will help out in this case. A ferry (Havsörnen) operates between Västerås and Torshälla in summer.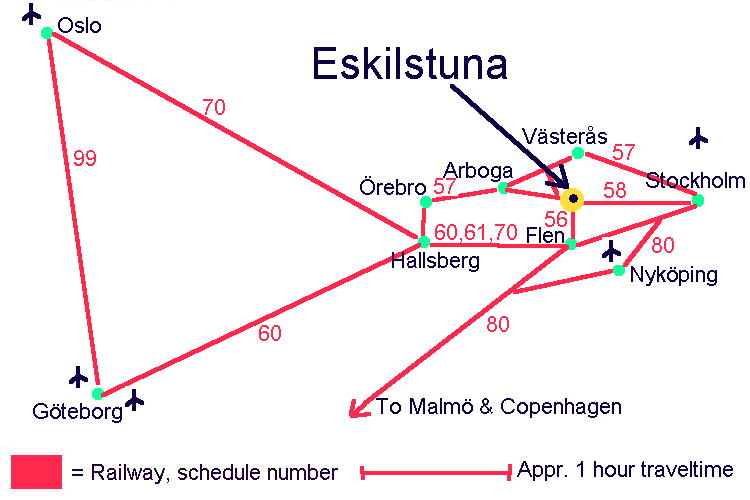 Some more Eskilstuna views
As mostly usuall, by hovering the mouse over the picture, additional information regarding the picture is given. Place, vehicles or year, can sometimes be awkward to add to the caption itself.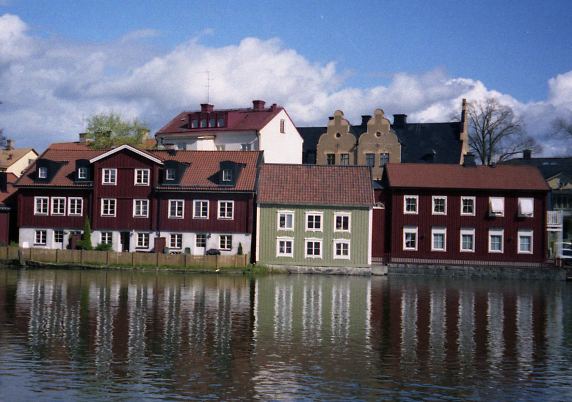 Old town from across the river, by Fors kyrka (rapids church). The railway coming in from the east is passing on a bridge just to the right of the picture.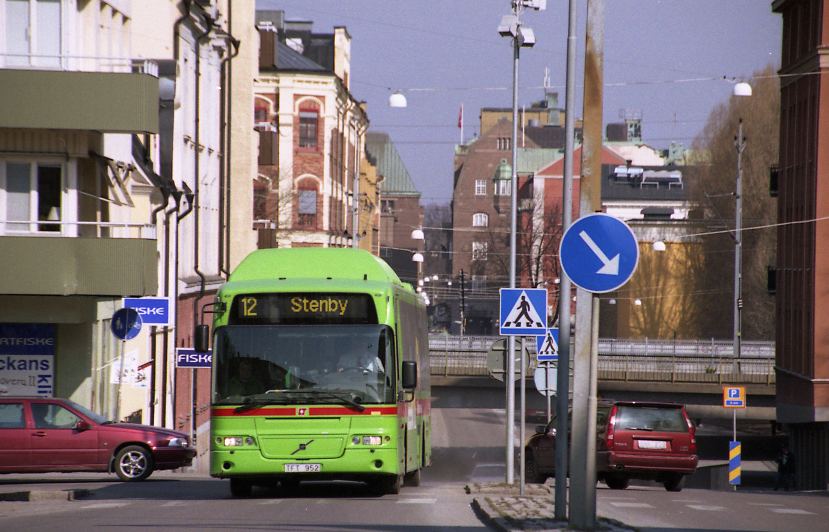 3541-12, Järntorget (Iron square).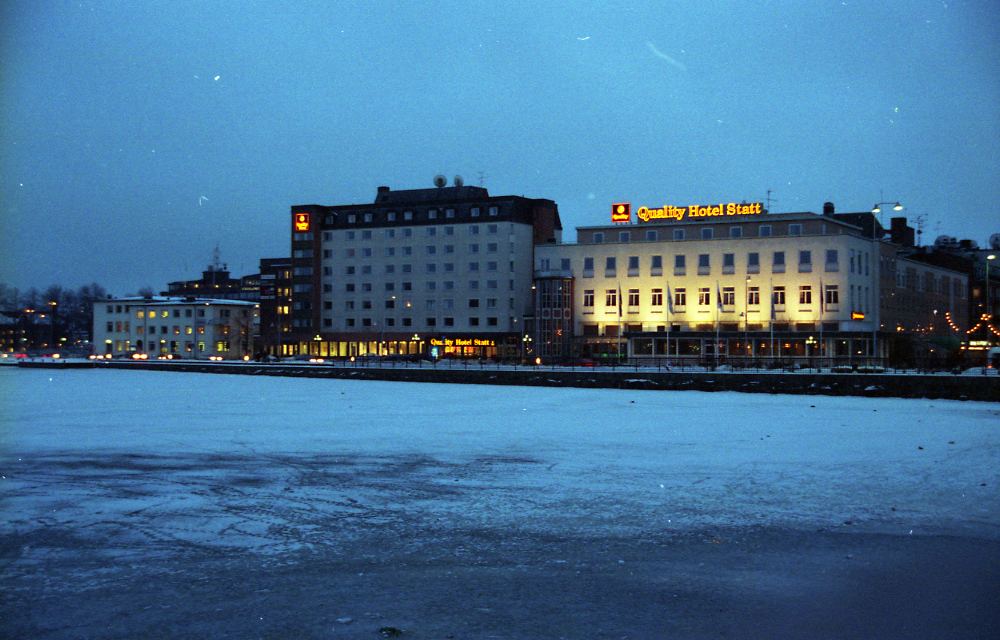 The city hotel in 2004, before a devastating fire broke lose in 2009.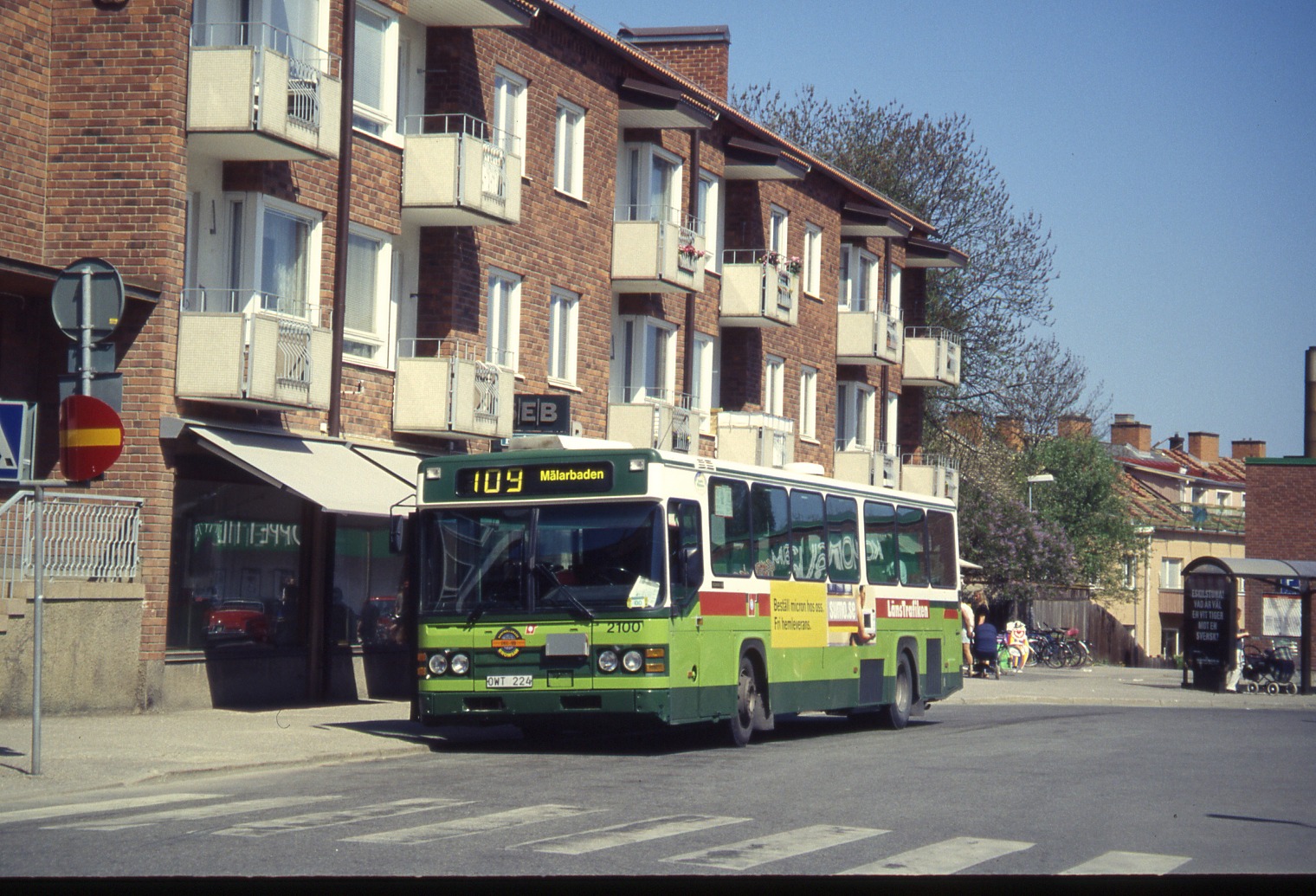 2100-109, Östra torget in Torshälla.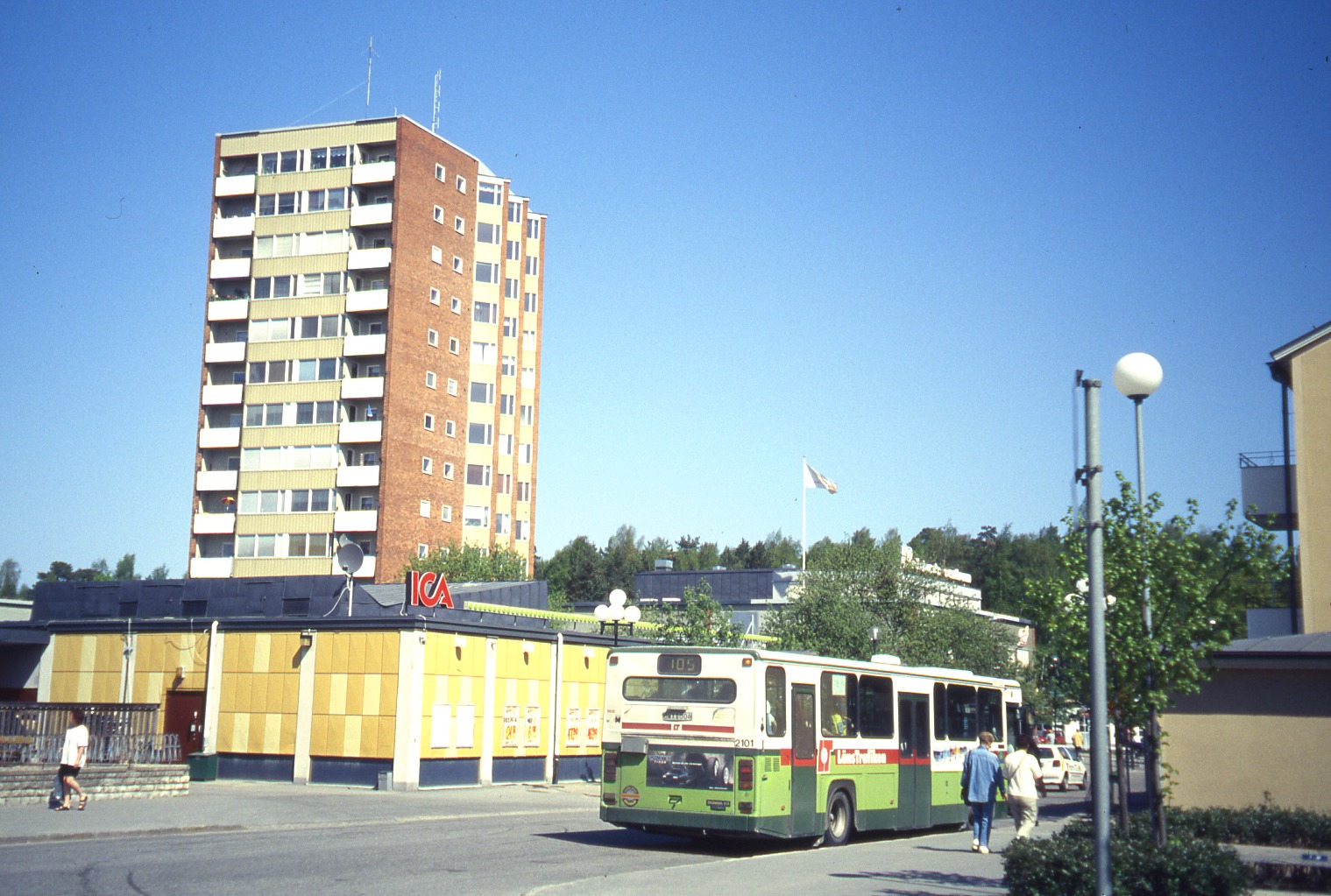 2100-105, Fröslunda centrum. This is line 12 today. 11 passes across the next intersection. A fine bakery is located just outside the picture.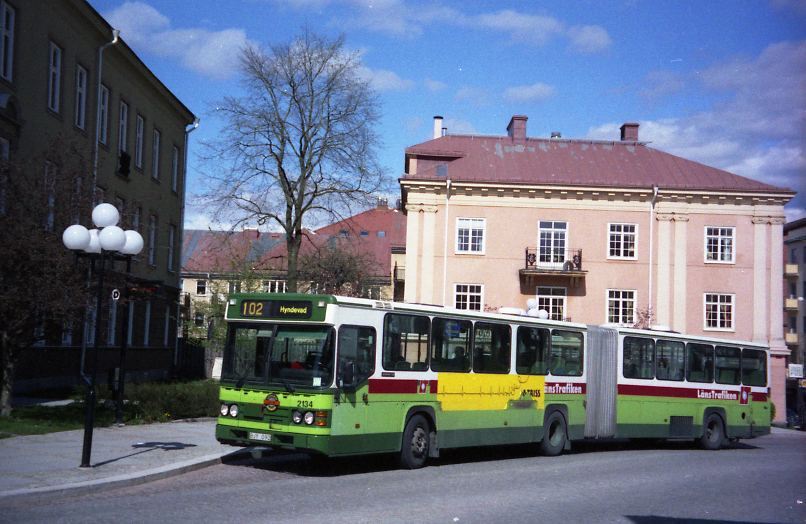 Resecentrum Eskilstuna. This particular stall (D) is discontinued.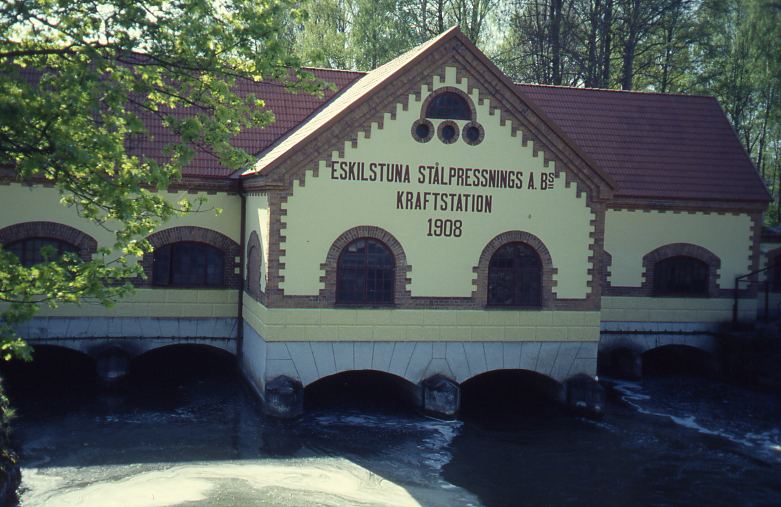 Hydro electric power station in Skogstorp (can be seen from line 11).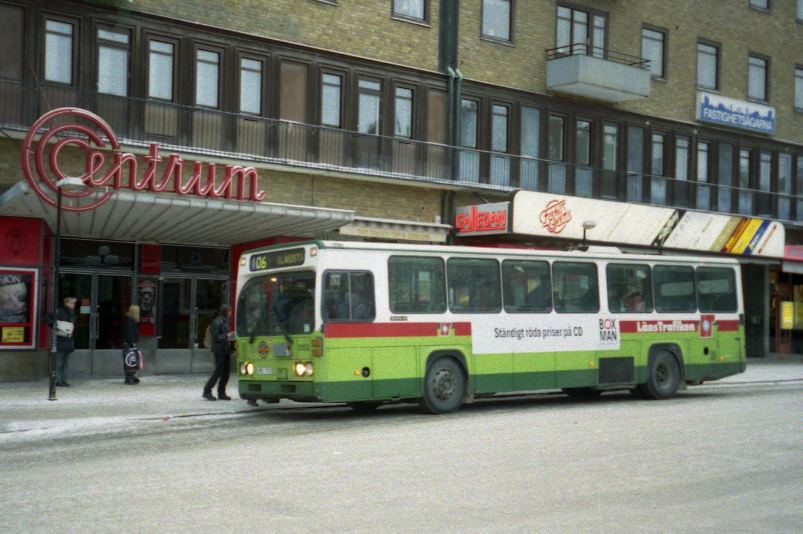 Among the oldest buses to see, barely a year from my first visit.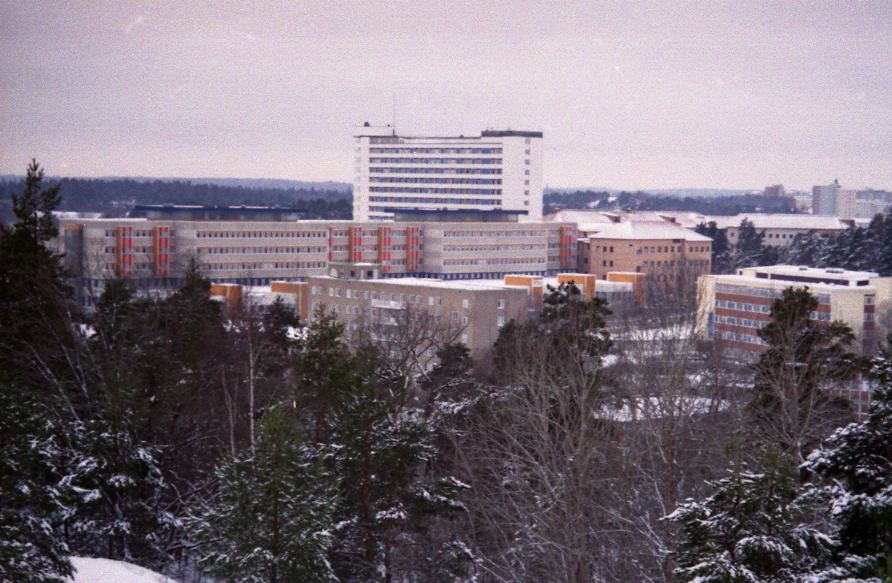 The lake Mälaren hospital (not even close to the water), line 11.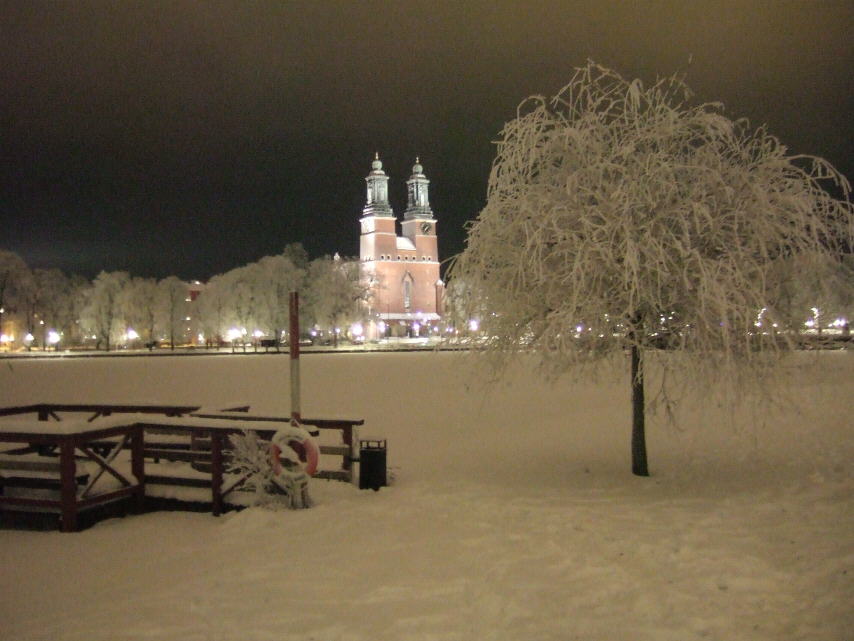 Klosters church across the river. This was a night with extreme hoard frosting in january 2010.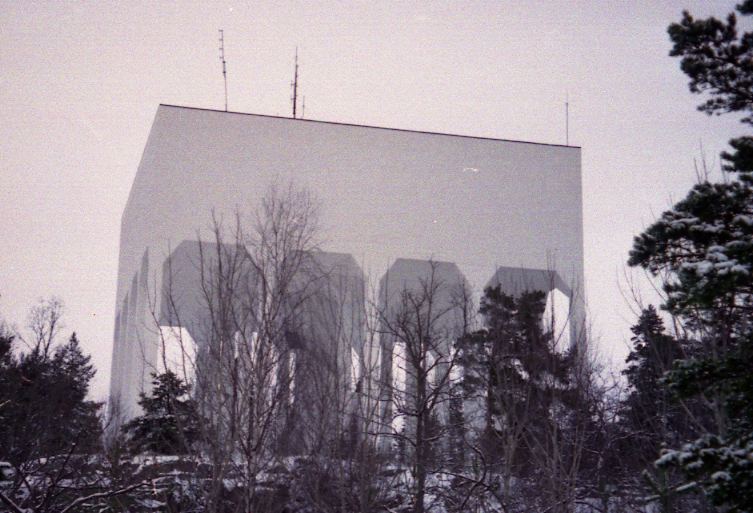 One of seven water towers in or around Eskilstuna. If you feel an urge to get to know more about the subject, follow the bottom link.
Links
Södermanland state transit (english)
Airport buses from Skavsta et. al.
Havsörnen ferry. Swedish, chinese, spanish and german. The guided tours are available in English though.
Scanian watertower society. Partly bilingual site. A few pictures are mine.
The town hall by Fristadstorget.
---
© Busspojken 2010