Purpose
This site is privately maintained, and aimed at transit enthusiasts with another native language than Swedish. The main purpose is to promote and inspire for transit related travelling and tourism in Sweden. Even if you do not intend to visit, it may be fun to get to know the Swedish transit scene in general. This site is partly made as a kind of payback, and tribute to all those who have been giving me the same opportunity through their respective pages in other countries, when I have been out and about.
The site
It was put online in march 2009 as an add-on to my already present diary (in Swedish). Because I have a very comprehensive experience in the field of transit around Sweden, it may be argued that it is my duty to pick up the tab. There is nothing similar to my knowledge, only locally related internet sites, though sometimes in English too. This homepage is something I would have wished was available some ten years back, when i started to discover Sweden in a more determined manner. I just didn't know how much there was. It has definetely been a good journey. Now it is up to you to duplicate selected parts.
Pictures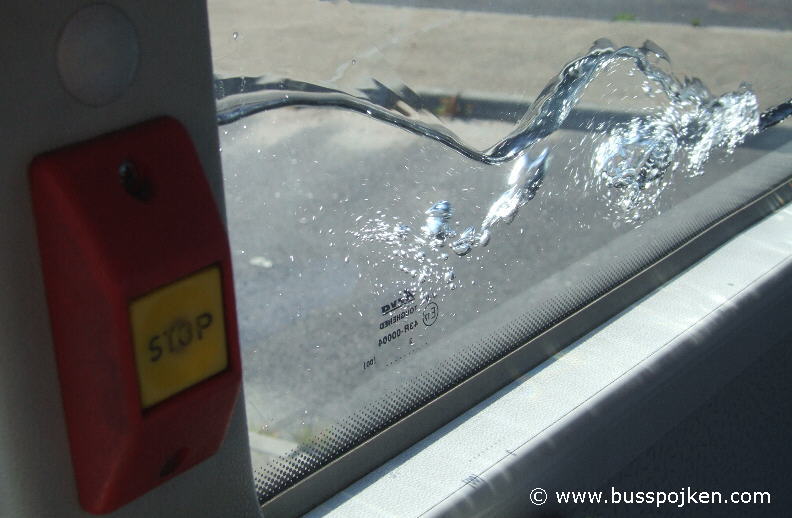 Double-glazed windows occasionally gets moist between panes...
I prefer lineside photography, rather than the mostly prevalent pics from terminals and depots, that I think can sometimes become a little dull. I also try to keep in mind to live for the experience, and not only for taking pictures. This amounts to a compromise in both ways though. Most photos are my own, with a few taken by my brother. Any other photographers are credited by each picture. Beside captions, some additional information often appears when hovering the mouse on the picture.
Why is Stockholm missing?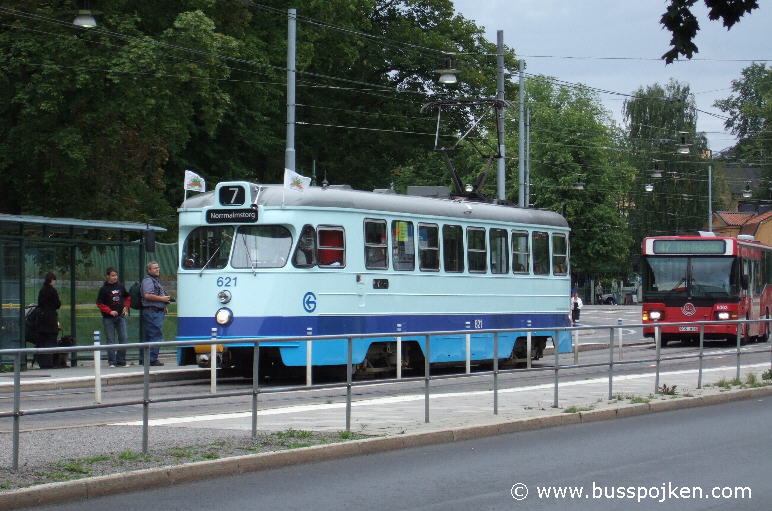 Göteborg heritage tram on a visit to Stockholm.
Actually this is even where I live, but at least initially I will omit this area because there is so many others promoting that part of the nation. Official tourism organisations, as well as enthusiasts of all stripes, of which a majority live in the vicinity of the capital region. But I can tell that one starkly interesting feature is all the buses recieved from many different locations; 30+ cities by now. Albeit the vehicles never retain their original liveries for any sustained period of time. I guess the true cost of all this repainting is somehow spirited away through the budgets in all these never ending tendering procedures.
Language
It is only sensible that the language may be idiomatically tinged by some Swedish. British spelling is generally used, but American terminology. The reason behind this is as simple as it is emblematic: Swedish schools still teach British, while the life for a grown-up Swede is dominated by American TV (easily 50% of the cable content). I have also been to the U.S. six times, but to England only twice (sorry).
The name of this site
In April 1937 it became permitted for boys under 21 to work as a bus conductor in Göteborg. These instantly got the designation Busspojke (literally bus boy). I also think it can be a fitting description of someone with a sincere transit interest.
---