X, Gävleborgs län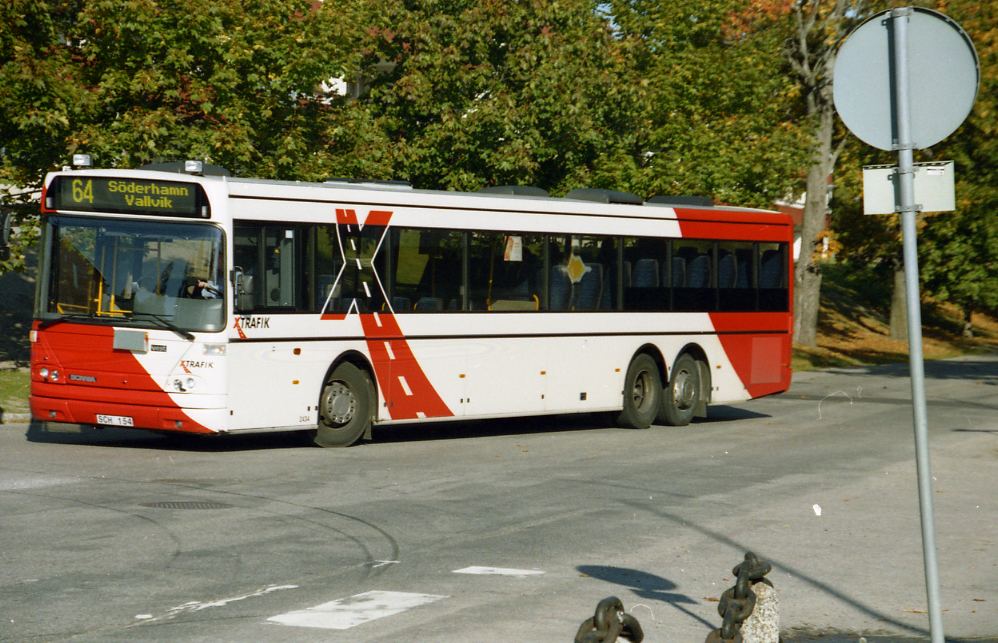 Gävleborg, regional routes.
The state abbreviation, or rather denoted letter X is adroitly incorporated into the paint scheme. There is one white variety for country side routes, and a similar beige for city buses. This way they could be told apart, if that is really a necessity.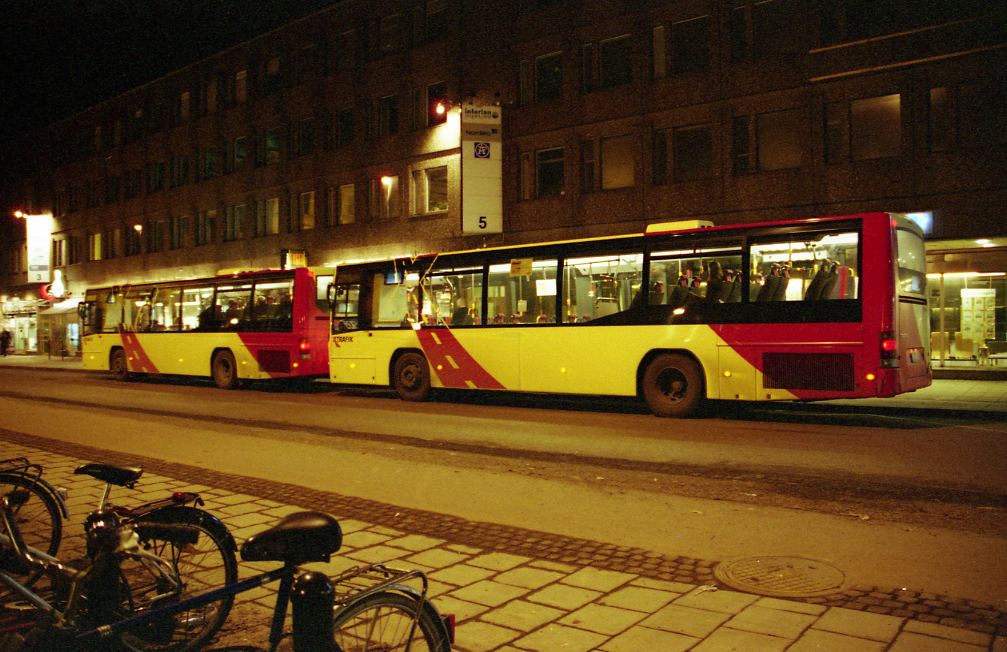 Colouring of city buses in Gävle (depicted), Hudiksvall, Sandviken, Bollnäs and Ljusdal (i guess).
Historical varieties
At an earlier stage the X-trafik umbrella organisation did not have any specified instructions regarding the colouring of buses. The undertakings simply brought their own liveries, which is to say mostly Swebus. Before Swebus was separated from the national railways (SJ), and later sold to British Stagecoach, that also meant that buses were orange/ cream in the 1980:s. Also the city buses in Hudiksvall, Sandviken and Bollnäs had these colours. Ljusdal city transportation wore Wasa livery, common with some country routes.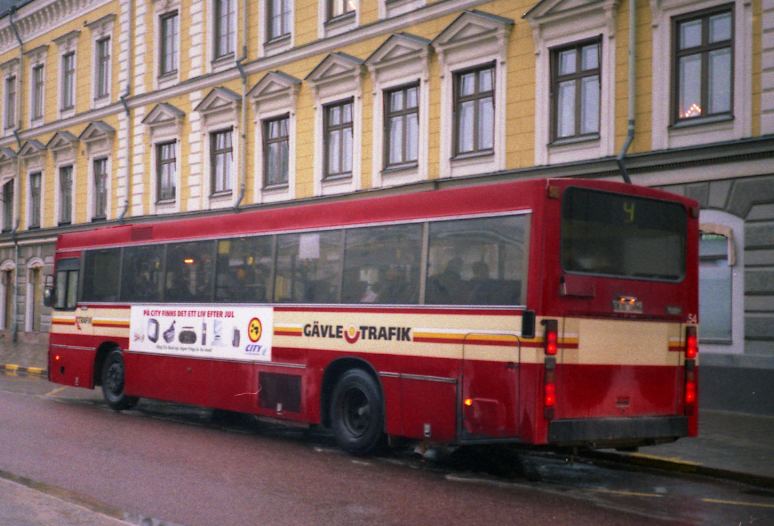 Gävle city before Swebus takeover. However buses didn't change colours after that, only fleet numbers.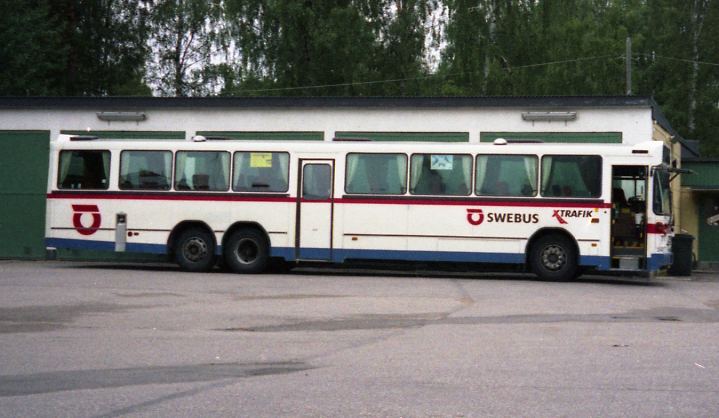 Swebus. This specimen is also pictured on the front page of the companys 75 anniversary book(1986), albeit in SJ bus livery then.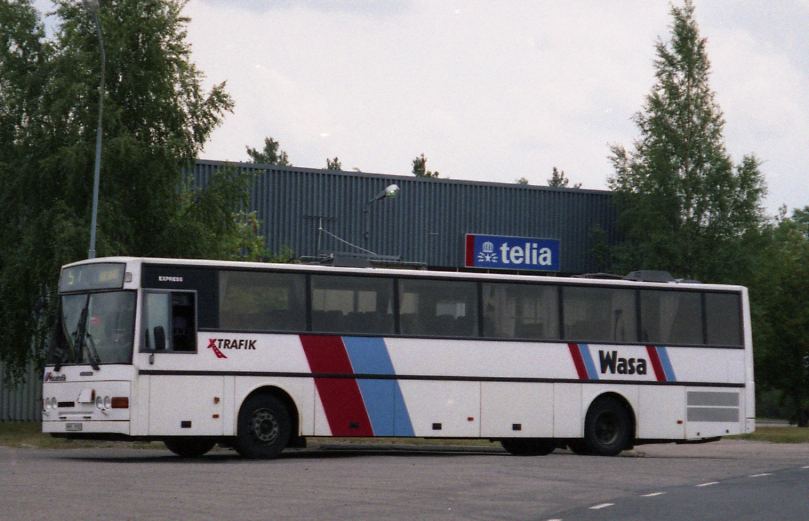 Wasa-trafik is a deceased company, but had a prominent presence in this part of Sweden.
Regional trains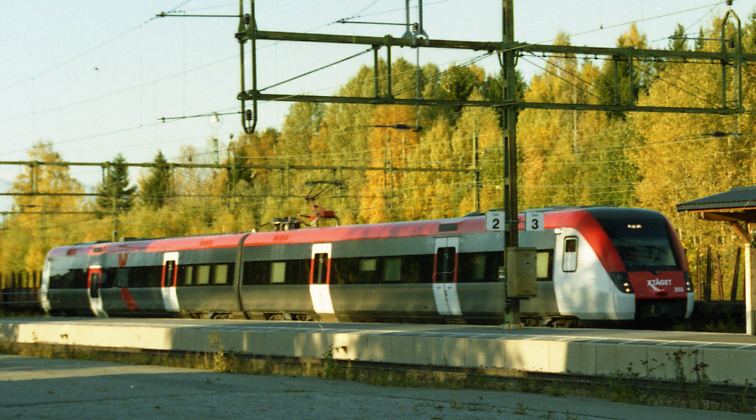 Current livery of Regina trains in Gävleborg.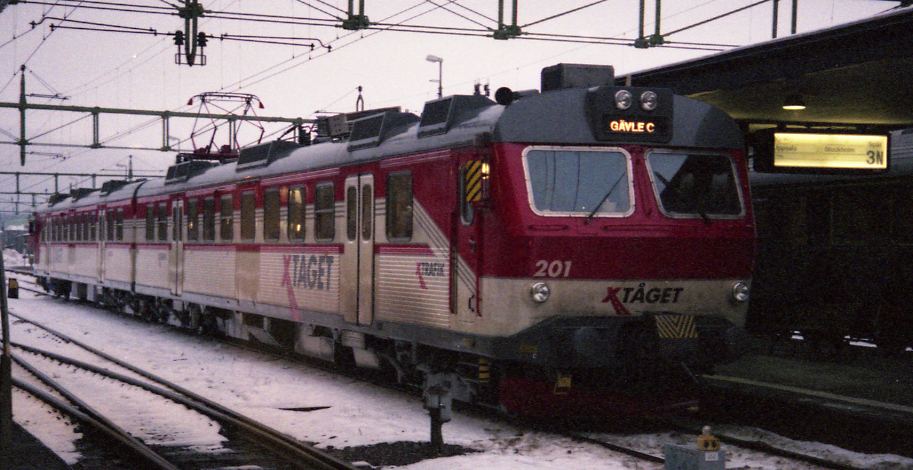 Commuter trains running Gävle-Ljusdal appeared this way before.
---