U, Västmanlands län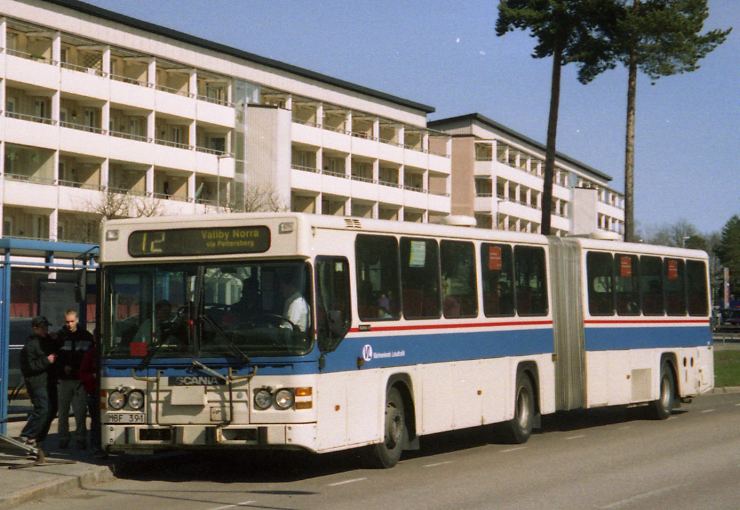 All VL buses are looking like this.
Västmanland have a uniform paint for all local and regional buses, and formerly aslo trains. Trains presently just use the national railways colours, but an example of the old is shown in any case. The style with the midbody band is also shared with Södermanland, Stockholm, Örebro and the city buses of Uppsala, although with other colours. A curiosity is that the Västmanland livery (minus the narrow red stripe) is identical with that of the NYCTA buses, that is the city operations in New York (Green lines and Queens surface have differing ones, in spite of beeing owned by the MTA).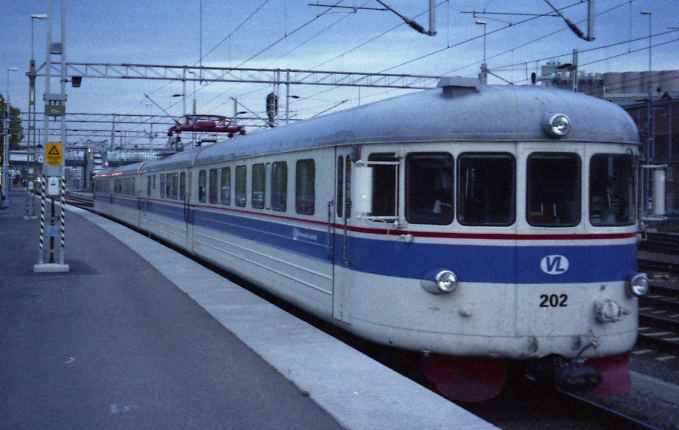 Formerly also the trains had this paint scheme.
..but they look like this today.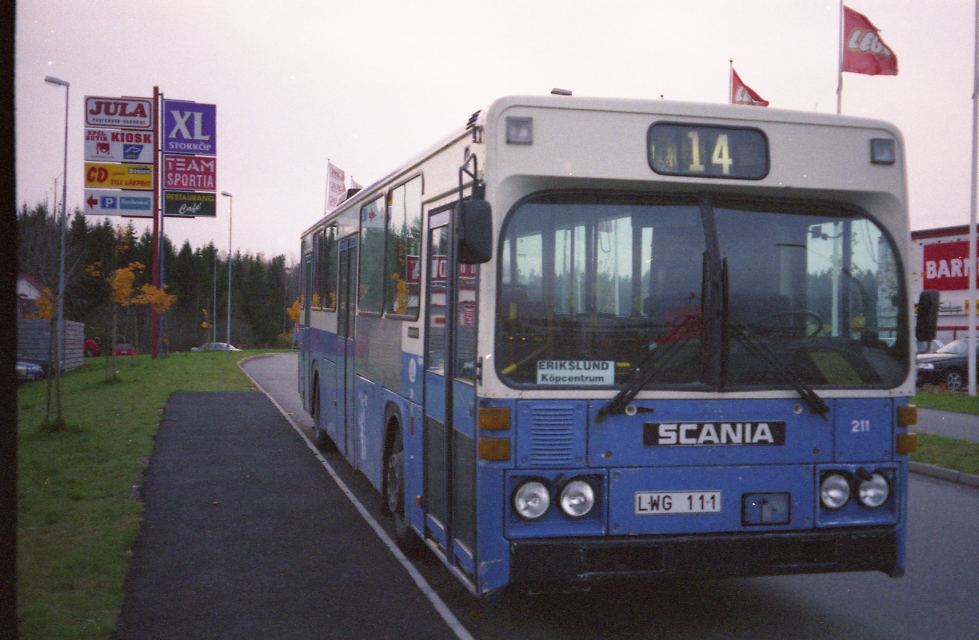 A historical variety. Used by all buses prior to cirka 1986, and could still be seen until early 2000.
---