I, Gotlands län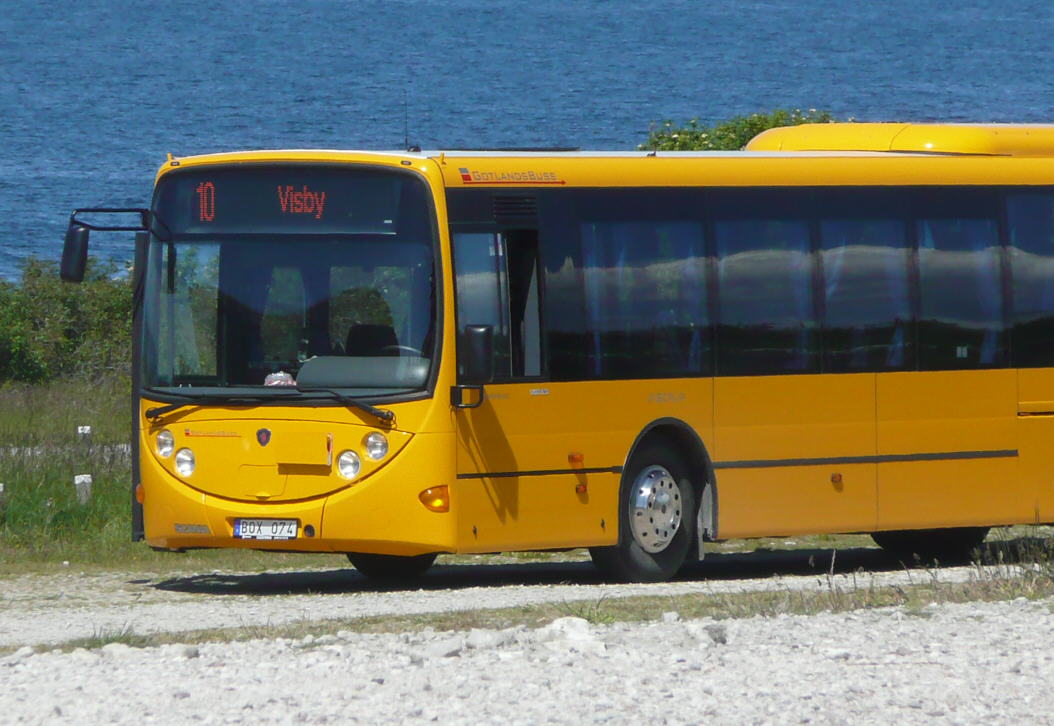 Gotland state transit livery. Picture courtesy of Ulf Berlin.
For a long time Gotland was an exception from the most evident trend of a statewide identity, expressed in a specific colour scheme. But finally, the state transit company invented a common livery, that is dark yellow. Otherwise only the local bus services in Visby have a differing paint job, although yellow vechicles can be seen there too.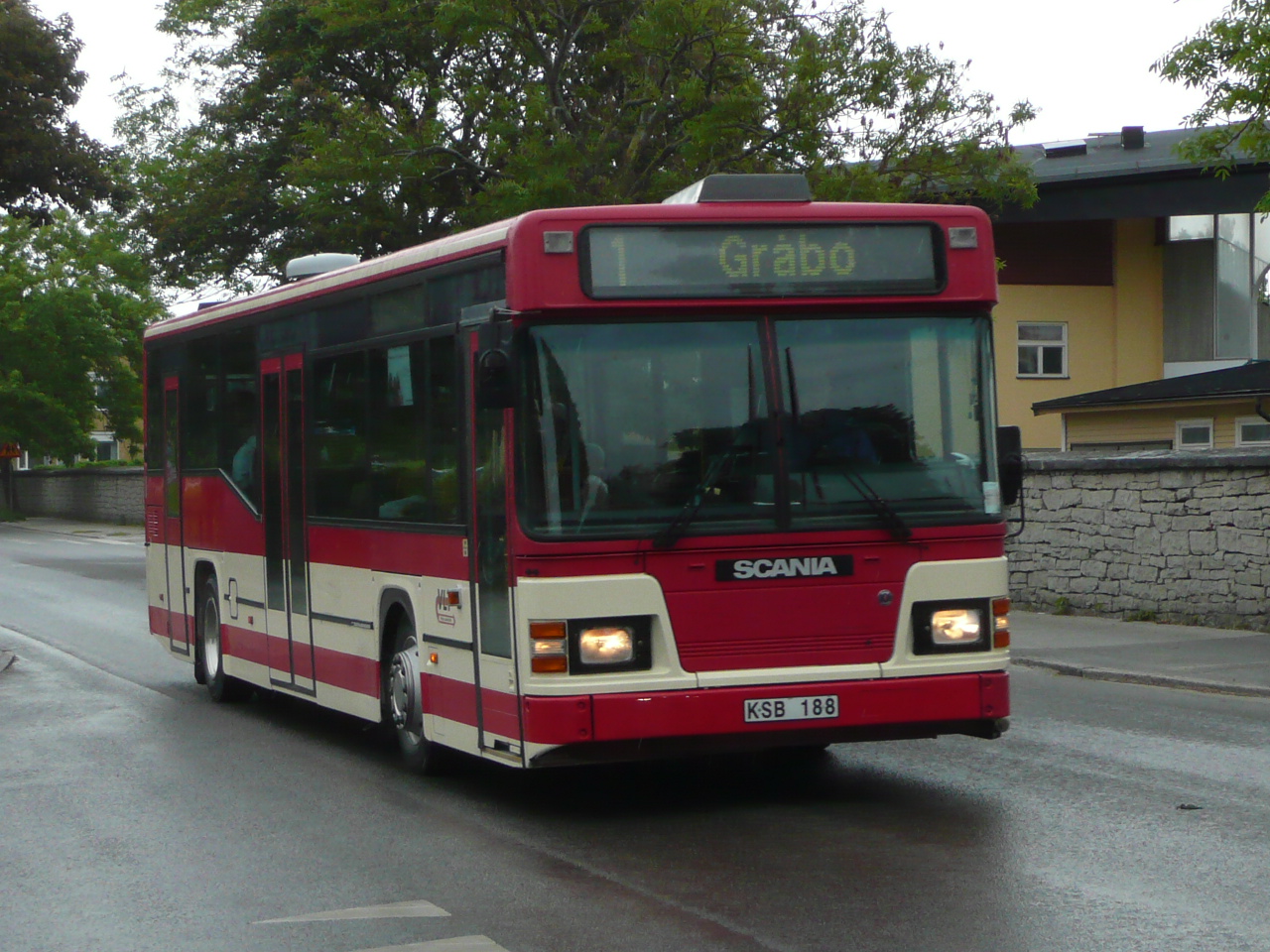 Local buses in Visby look this way. Picture courtesy of Ulf Berlin.
Historical varieties
Gotland still has a few vehicles remaing from the time when Swebus (originally national railways) was a dominant operator. These can be found in Swebus colours, of which there is two varieties.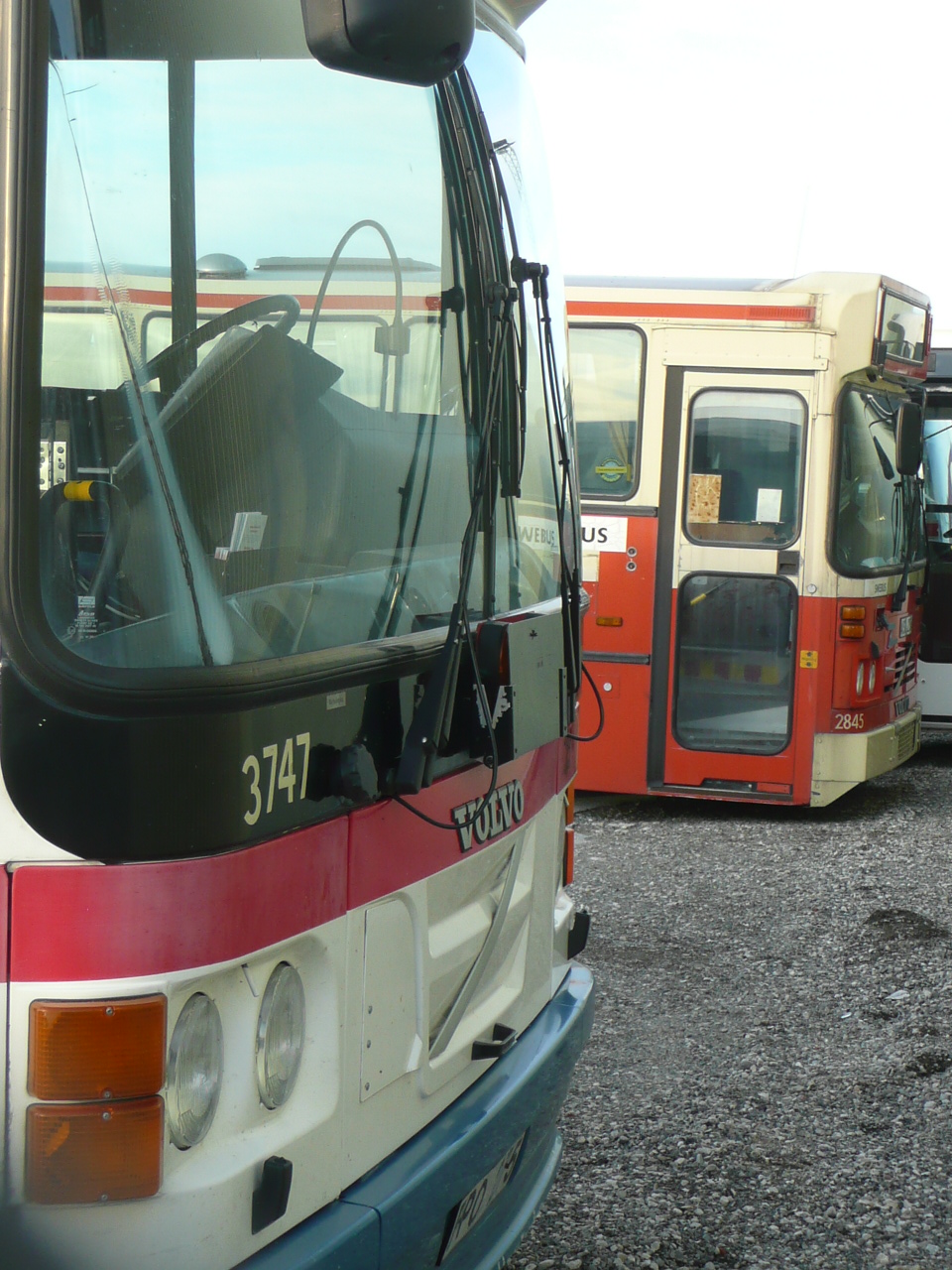 Two older Swebus in 1990:s and 80:s livery respectively.
Picture courtesy of Ulf Berlin.
---