F, Jönköpings län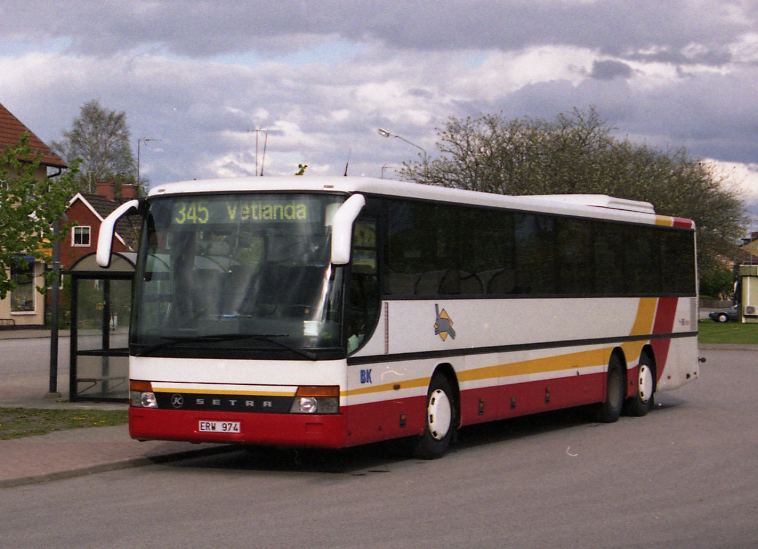 Jönköpings län use this livery on all buses.
Buses and trains have different colours. Furthermore the trains also have two, depending on the arrangement of sharing some vehicles with former Skaraborg, later Västrafik. These only operate along the Vättertåg route, named after the oceanlike lake it passes when calling Jönköping. There is as much as four station within the city limits of Jönköping, so along this section it also functions as a commuter train, running every hour.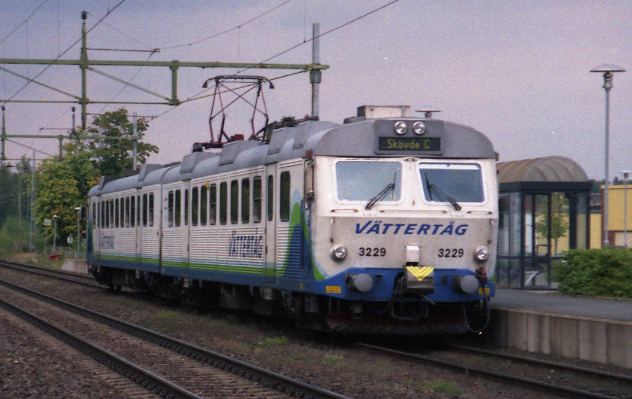 Vättertåg, the regional connection between two national railways.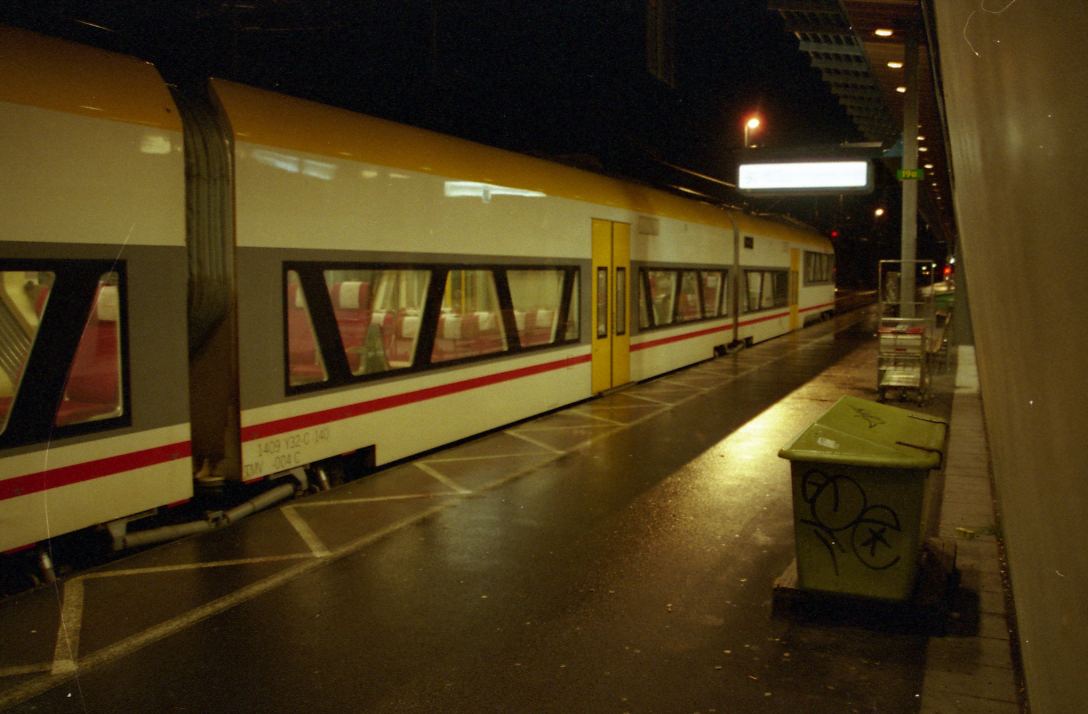 Most recent colour scheme for DMU:s.
It is rare with special colours on the destination blinds, so it must be mentioned in this context. Only three services, aptly named 1,2 and 3 in Jönköping have them. These trunk services (a first in Sweden) is actually colour coded as red (1), yellow (2) and green (3).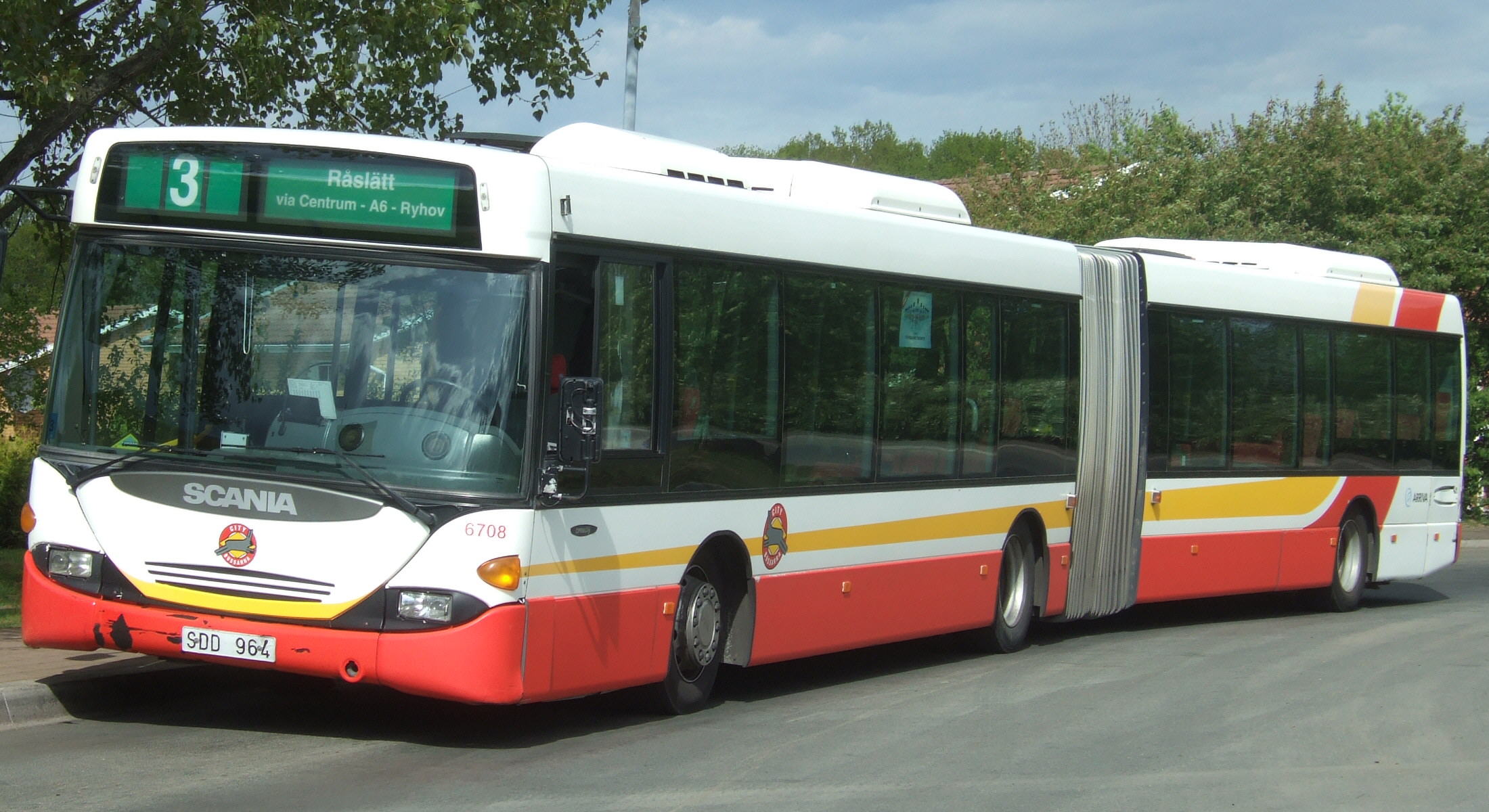 Jönköping trunk route 3.
Historical liveries
One depicted variety was used for DMU:s. The other is for the city buses in Jönköping.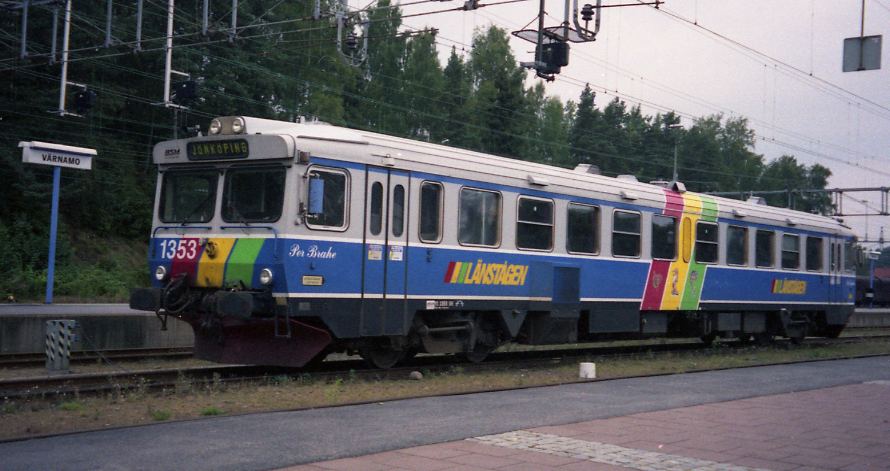 The banner along the side litteraly translates as state trains.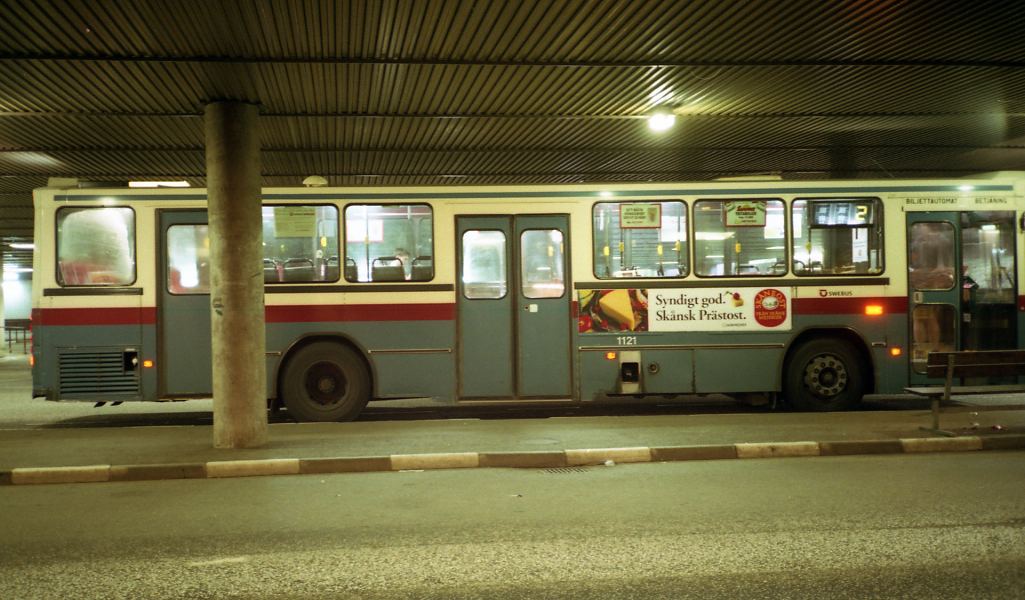 Jönköping livery, when operated as a city undertaking, although Swebus had just made the acquisition.
---