E, Östergötlands län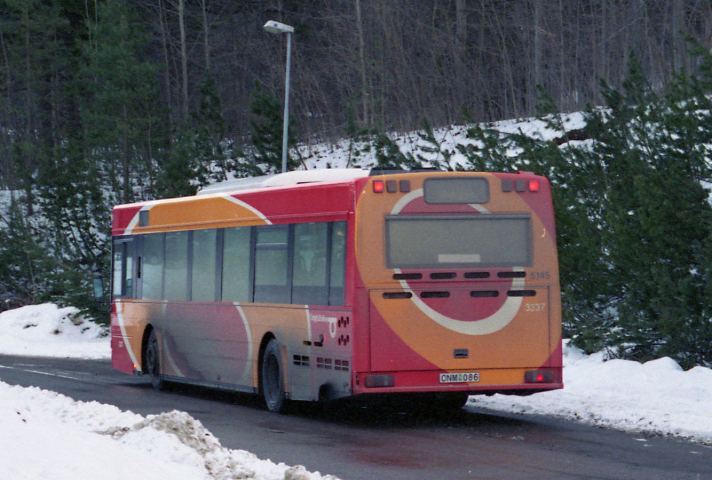 The city buses have some very lively colours.
The common theme for all state vehicles is white, orange and red. When a uniform livery once was implemented, it takes no wild guesswork to draw the following conclusion. Historically red is the colour of the state capital Linköping, while the other major city Norrköping contributed with the orange.
Until recently the colours were presented as longitudinal stripes. A later very striking update have them formed as circles within circles. There is a slight difference between regional and local buses.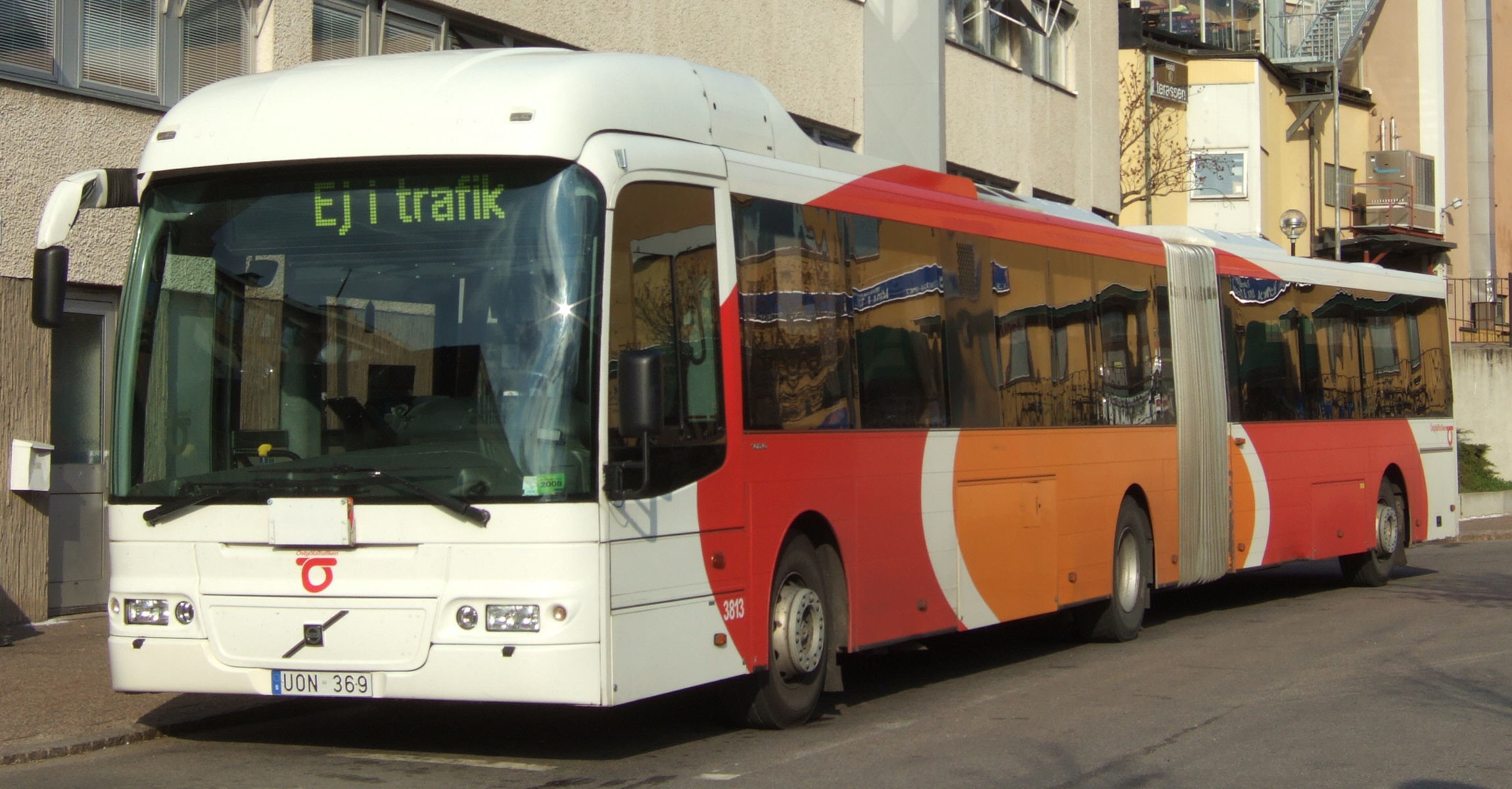 The white is more prominent in regional buses.
Rail vehicles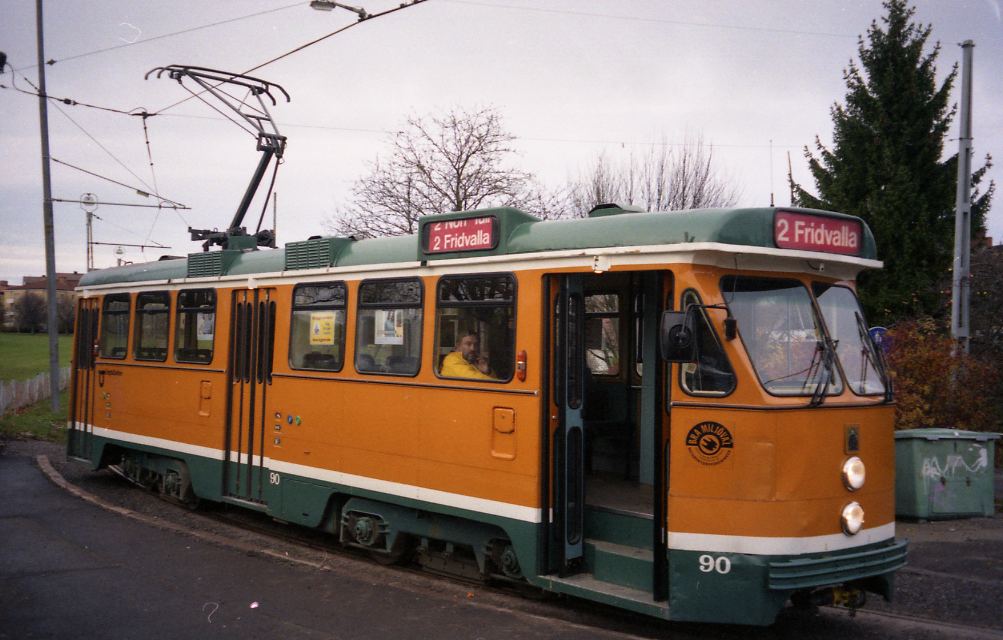 A Norrköping tram.
The trams in Norrköping are a little bit like one of a kind. It also shows in that the livery is done in another more traditional fashion. This also changed in the 90:s, but have looked the same since.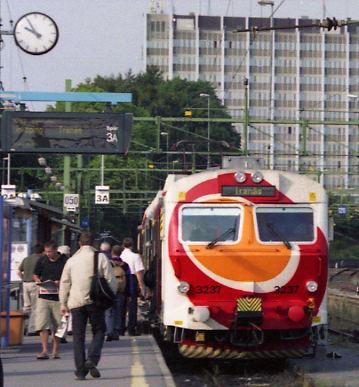 The EMU:s have been changed to look like the regional buses. There can't be many railway vehicles on earth with such a daring colour.
Last time I saw a DMU, they had the livery pictured below. I really can't remember if they have been repainted since.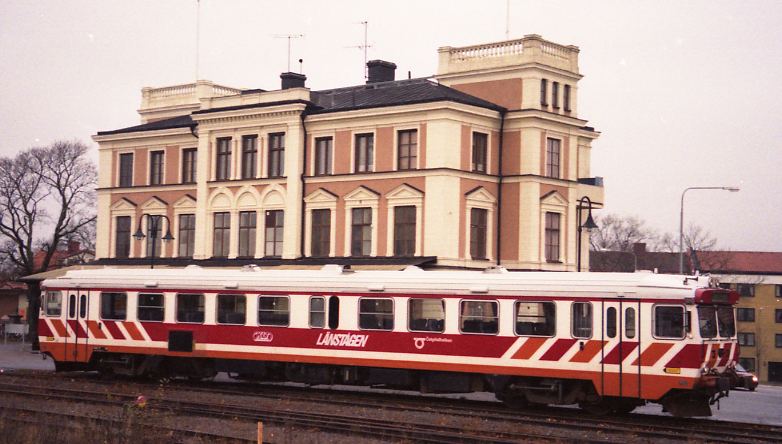 Colour scheme for DMU:s.
Historical liveries
This is an older version applied for regional buses.
Norrköping, as buses and trams appeared before.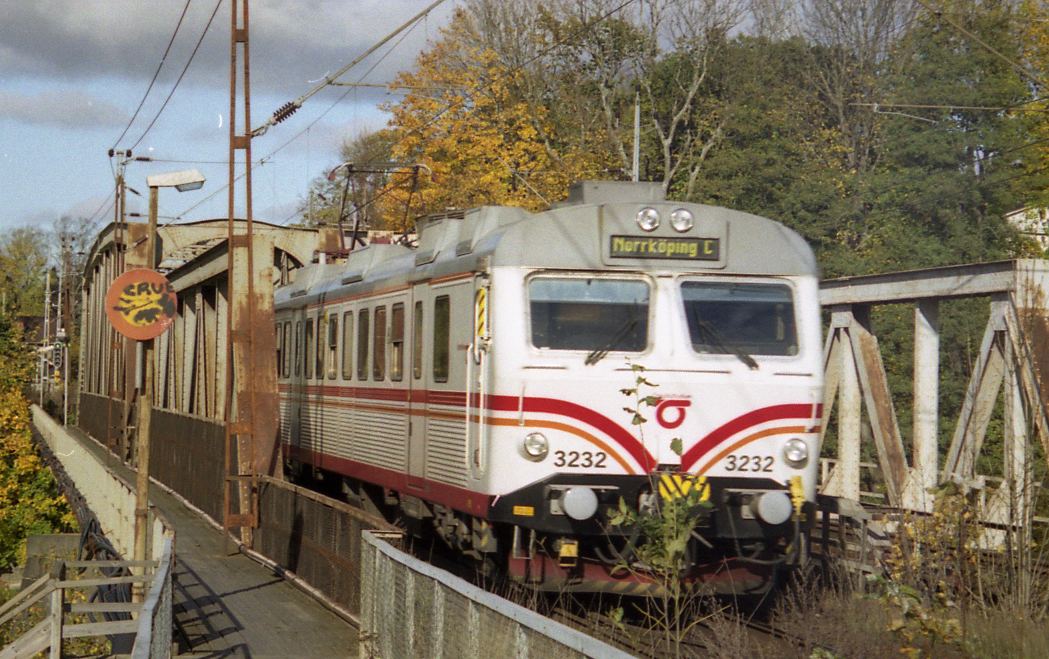 Östgötapendeln in older livery.
---