D, Södermanlands län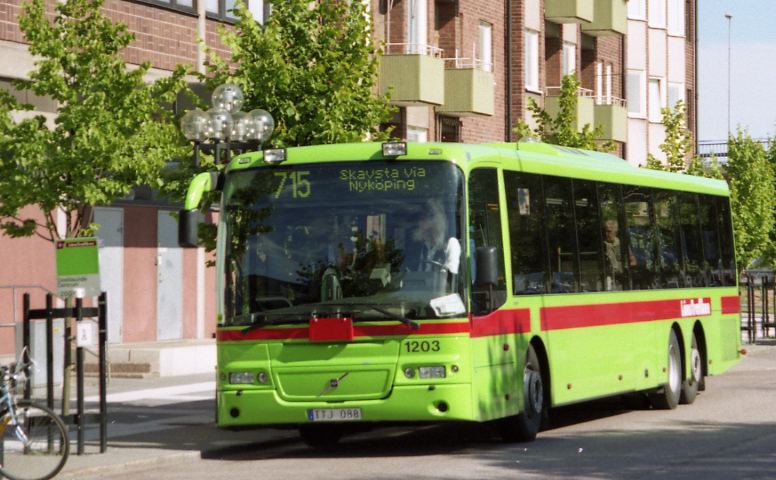 Current paint scheme in Södermanland.
Green was once the colour of Nyköping, the capital of Södermanland. This is likely the cause that green also became the main theme of the state transit, when it was formed around 30 years back. As opposed to most other state transit entities, SLT operated a majority of the buses themselves. Other undertakers have since anew increased their contribution, with each tendering procedure.
Water lilies is the official state flower, so this symbol and name made its appearance on the buses for many years. "Water lily bus" (Näckrosbuss) later merged with SL bus (Stockholm state; A), and is also running buses in Örebro state (T). Today the combined company is called Buslink. The current symbol is however a tortoise - a creature that is not native to Sweden. The buses will on the contrary show up in some different locations around the country. This in spite of the fact that a publicly owned (at least partly) company is not permitted to place bids on services outside their core area, whatever that means.
Historical varieties
Former version of SLT paint scheme, sporting some more stripes.
As a complent to the light green, a darker hue was also used before. The red border framing the company name was the same as today. Some buses could also have the dark green higher up, around the windows too. This should be the original livery, from which the others developed.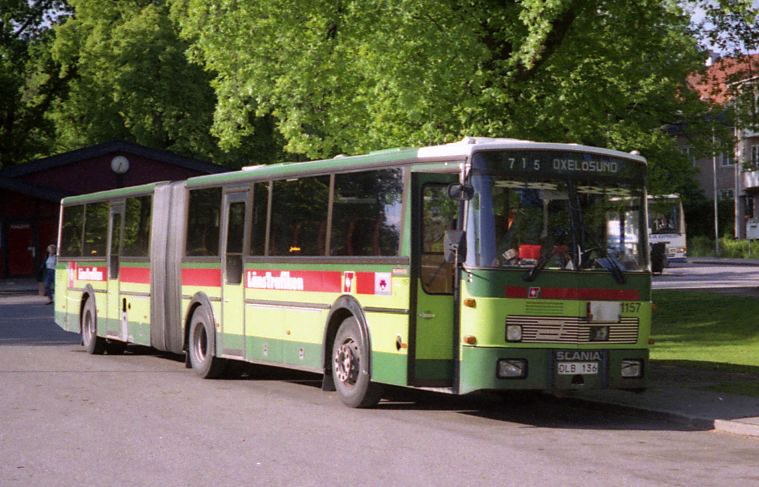 Dark green around windows. Scania 112 with Jonckheere body.
---