AC, Västerbottens län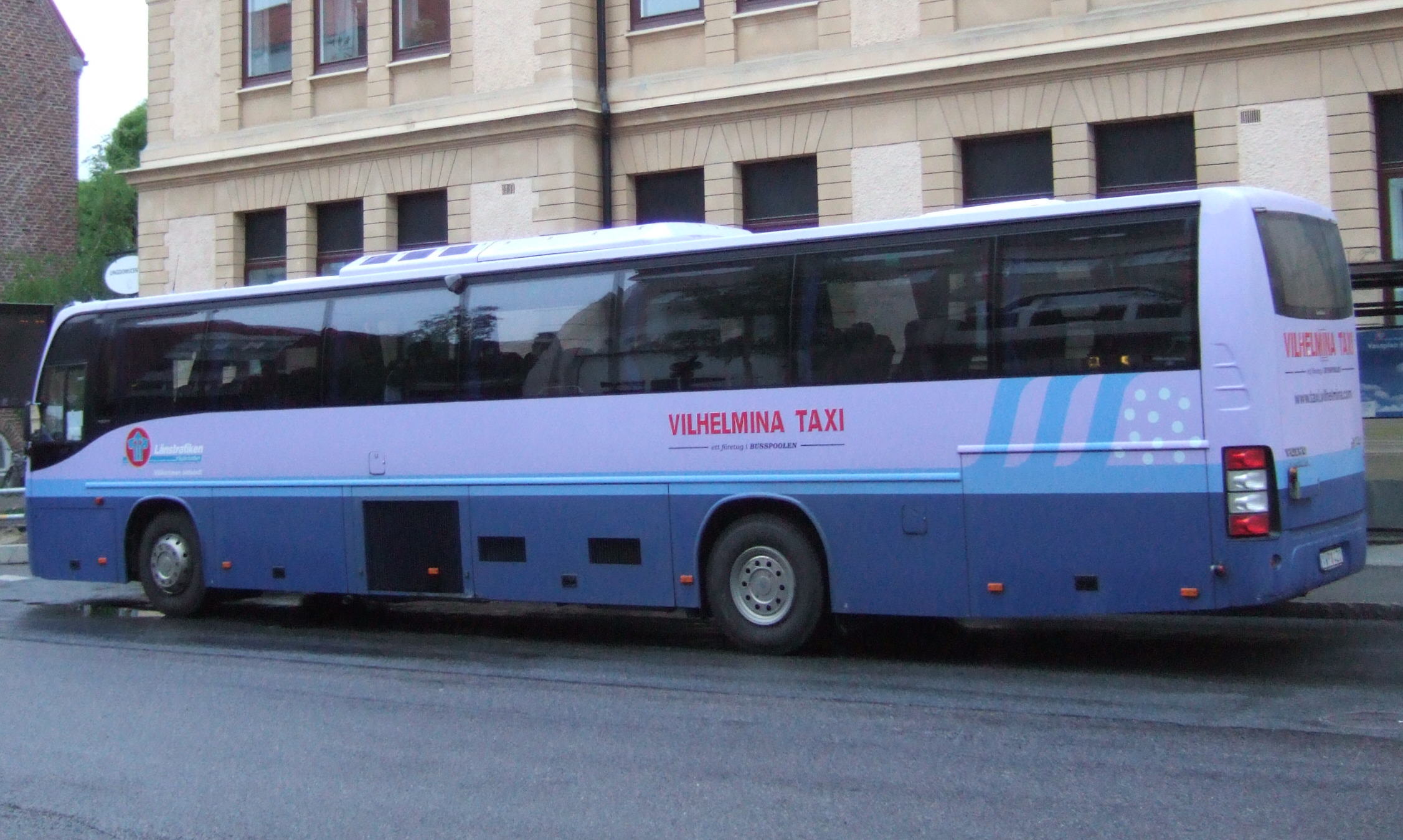 A freshly implemented colour scheme.
The state transit company has been around for a while, but has according to their homepage not a livery of its own. By my most recent visit just some buses had got this livery yet. At first I thought it might be a state colour. I guess it turned out to be just another company livery. Anyway, it will be permitted to represent the regional lines, because a good deal of the buses around Umeå look like this.
You have to admit that these colours easily gives the impression that there is some common theme, toghether with the city buses in Umeå below.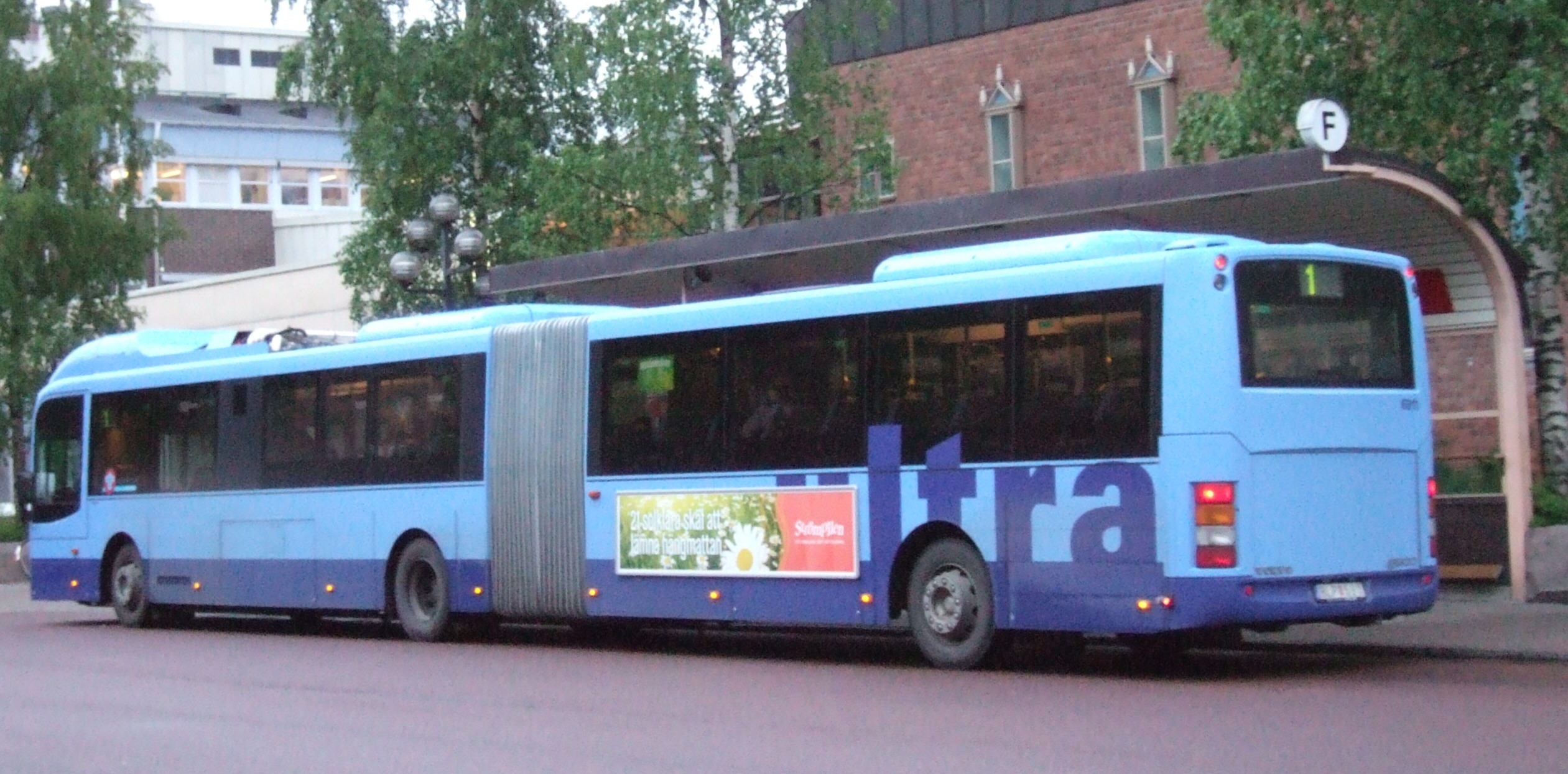 ULTRA, city bus in Umeå.
Västerbottens two major cities have in turn had their own livery for some time now. Umeå changed the colour scheme not long ago. Skellefteå has as far as beknownst to me, still the one they have had for many years. This is one of just four city operated bus undertakings still alive in Sweden. If this changes, it is my guess that the colour scheme may go down the drain too.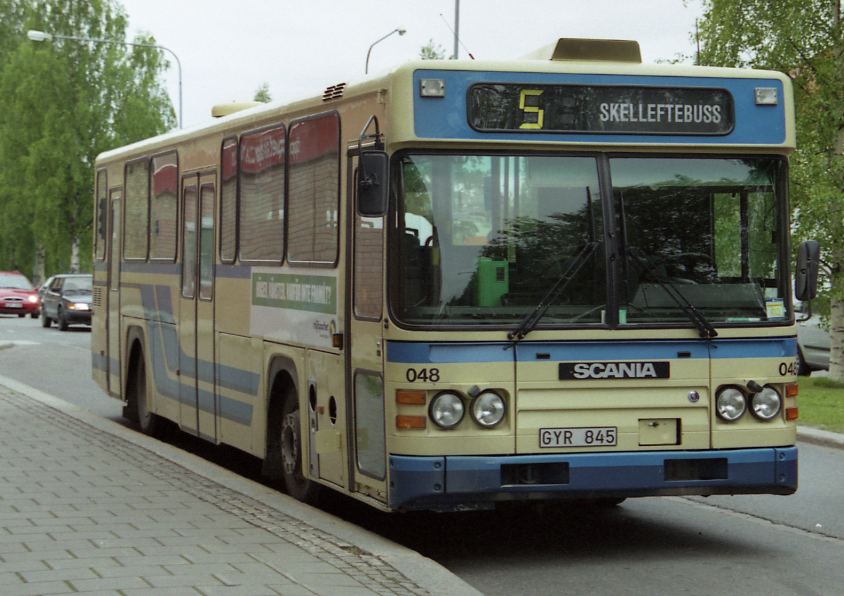 Skelleftebuss 48, Kanalgatan.
Historical liveries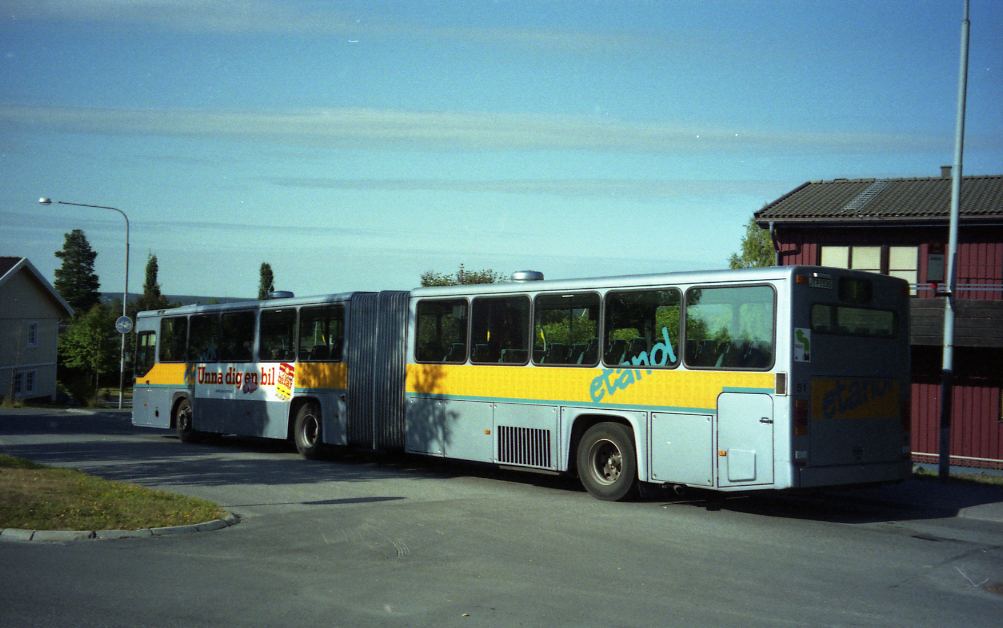 A silver/yellow variety from Umeå.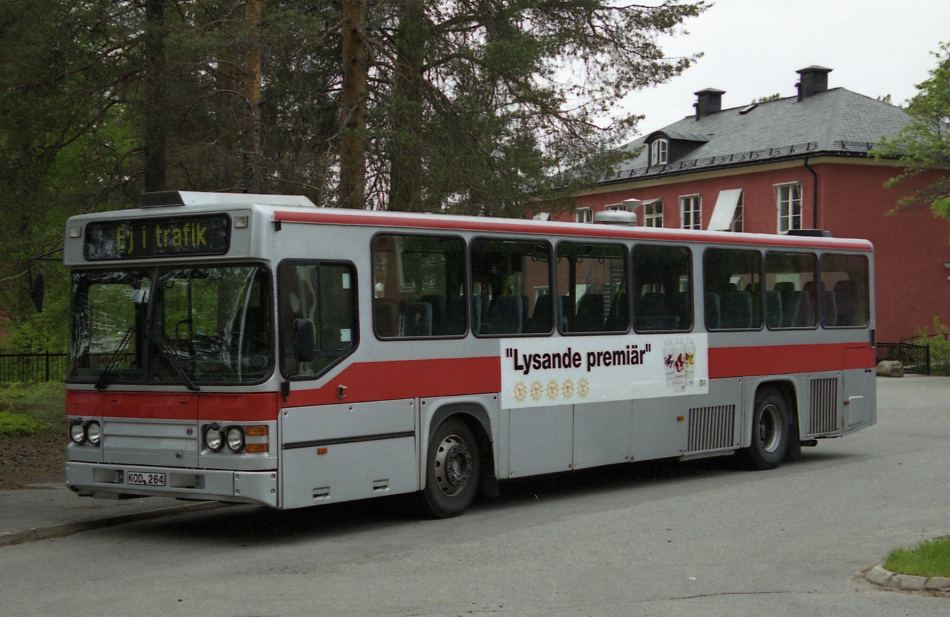 Also a silver/red was used.
---